Bangkok Bomb Blast: Explosion Injures 24 at Thailand Military Hospital on Coup Anniversary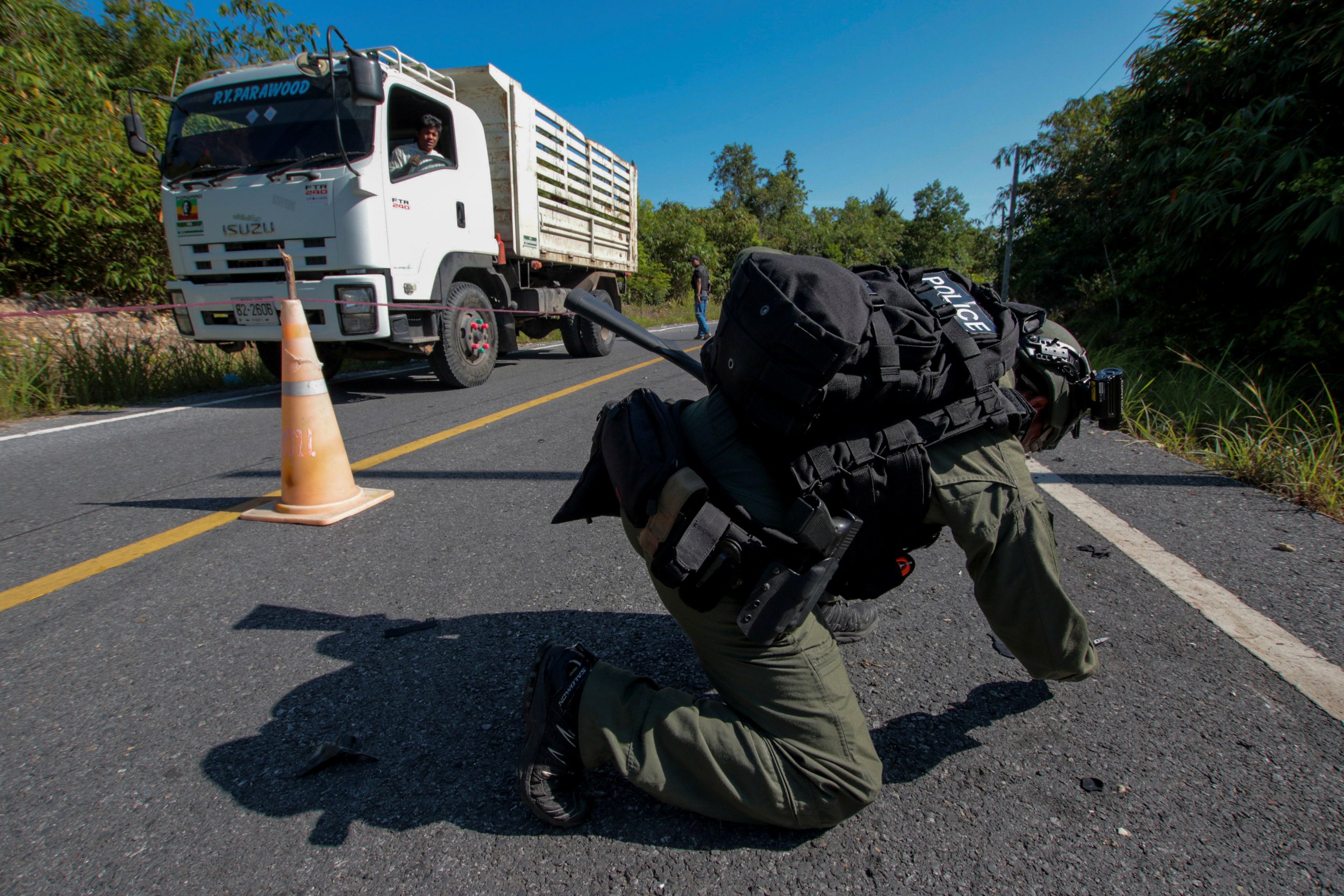 A bomb exploded at a military hospital in Thailand's capital Bangkok on Monday, injuring 24 people on the third anniversary of a coup that brought the army to power.
The blast occurred at Phramongkutklao Hospital, which is owned by the military but open to civilian patients, Sky News reported. The hospital is popular with retired members of the Thai military.
"It was a bomb. We found the pieces that were used to make the bomb," said police commander Kamthorn Aucharoen, Sky News reported. The commander added that authorities were checking CCTV footage to try and identify the perpetrators.
Thailand's deputy police chief, General Srivara Rangsibrahmanakul, told reporters that "battery and wires" had been found at the scene, Australia's News.com.au reported.
It is not clear whether any foreigners are among those injured.
Monday marks three years since Thai armed forces overthrew the caretaker government of the country and established a military junta following mass protests aimed at ousting former prime minister Yingluck Shinawatra. The Thai king later appointed the leader of the coup, General Prayuth Chan-ocha, as the country's prime minister.
Prayuth has ruled largely by executive order and cracked down on dissent, prompting criticism from human rights groups that the military junta has failed to restore democracy in the country. Elections due to be held in 2017 have been pushed back to early 2018, and the death of Thai King Bhumibol Adulyadej in October 2016—after 70 years on the throne—created a power vacuum that has allowed the junta to become even more entrenched.
Thai police are on high alert following two smaller blasts in recent weeks.