Bangladesh Cracks Down on Social Media After ISIS-Claimed Dhaka Attack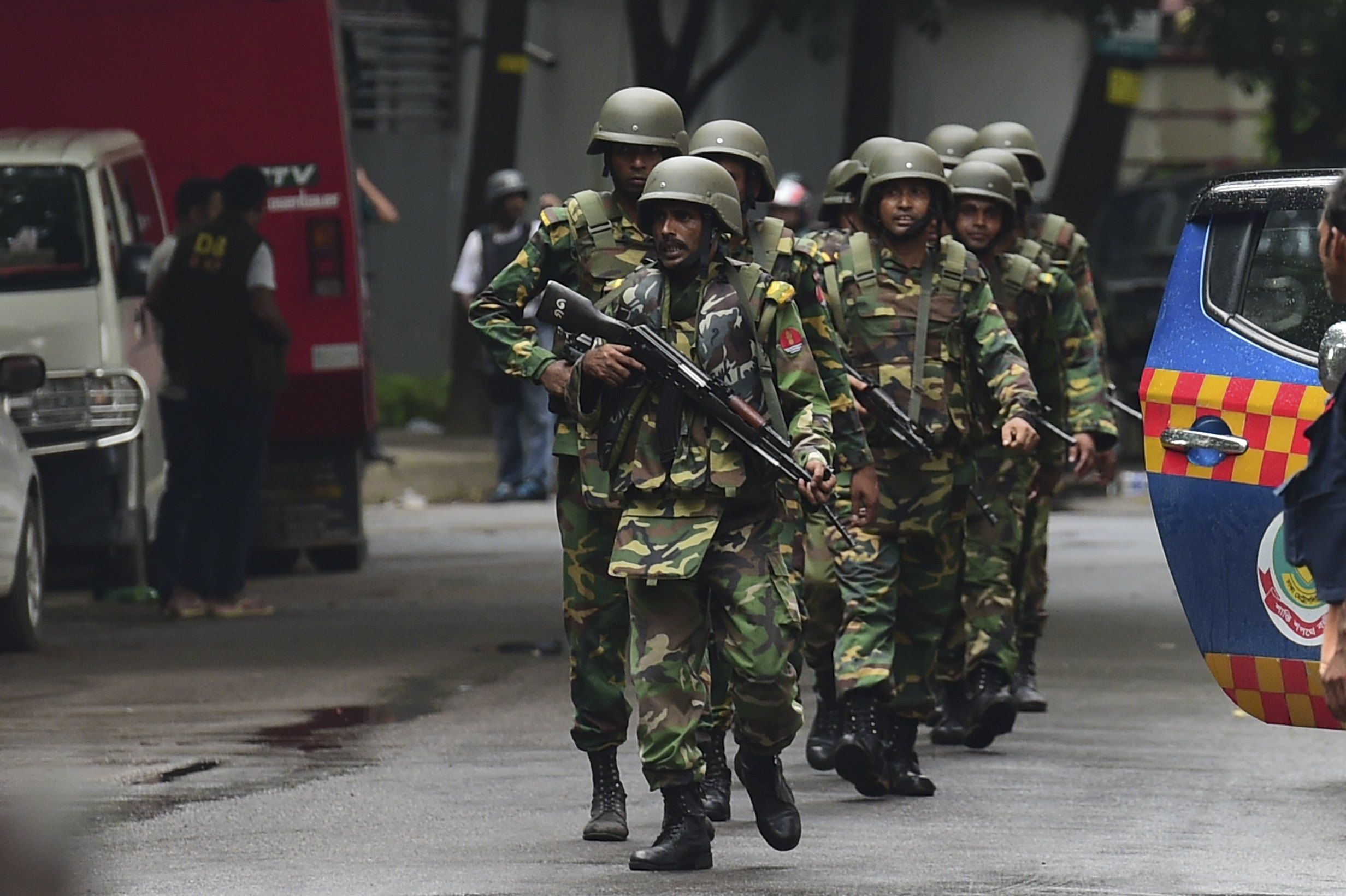 Bangladeshi authorities are cracking down on social media sites that allow the proliferation of radical Islamist material after one of the deadliest extremist attacks in the country's history last week.
Officials believe that the online consumption of propaganda is radicalizing young Bangladeshis, leading them to carry out deadly attacks against authorities and minorities for jihadi groups.
"Social media has become a fertile ground for recruiting militants," the head of the country's telecoms regulator Shahjahan Mahmood told AFP news agency. "The attack was an eye-opener for us. They (jihadist groups) attract the young men through social media."
He said that the Bangladesh Telecommunications Regulatory Commission (BTRC) had requested that YouTube remove "radical preachings" from its platform delivered by influential clerics. Authorities have said that they will punish anyone sharing radical material on Facebook, Twitter or YouTube in support of groups such as the Islamic State militant group (ISIS).
The crackdown comes just days after a major extremist attack in Dhaka, where militants took hostages at a restaurant in the capital, killing 20, including several from Italy, Japan and India, and two policemen. Several of the gunmen were young and wealthy Bangladeshis who could afford to use the Internet freely, exposing them to radical Islamist material.
ISIS claimed responsibility for the attack but the government denied that the radical Islamist group was behind it, saying that homegrown jihadis were responsible.
Both Al-Qaeda and ISIS have claimed attacks in Bangladesh in the last year, with many of the attacks focusing on minorities in Bangladeshi society, such as the LGBT community, Christians and Hindus. The groups have also targeted atheists and secular bloggers, as they are seen as enemies of the Islamic faith.
On Thursday, Islamic extremists threw grenades and fired shots at police in a large prayer session to mark the Eid holidays as the Islamic holy month of Ramadan comes to an end. The attack killed two Bangladeshi policemen and wounded nine more at a security checkpoint in Kishoreganj town, about 140 kilometers (90 miles) northeast of the capital, Dhaka. Authorities killed two of the attackers.
"We are still checking for other miscreants but after this incident prayers were held peacefully and we have asked everyone to go home," district administrator Zillur Rahman told Reuters.
The country's Information Minister Hasanul Haq Inu said that extremists are attempting to destabilize the secular government with the aim of creating an Islamic state in Bangladesh.