Bangladesh Road Deaths: Government Pledges to Toughen Capital Punishment After Widespread Protests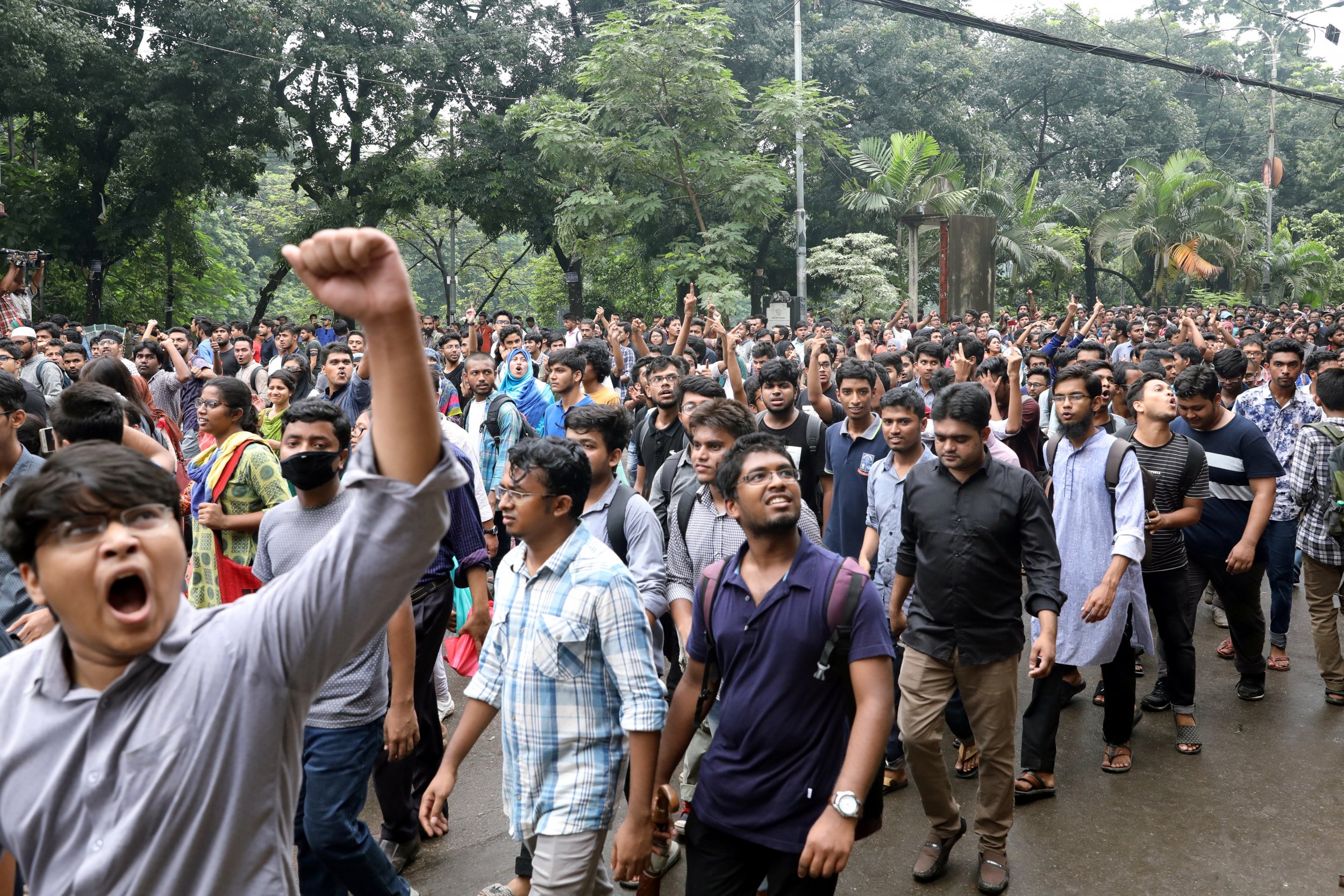 Bangladesh's cabinet approved on Monday an increase in the punishment for deaths caused by traffic accidents. The new proposal raises the penalty for deaths caused by reckless driving to five years, up from three years.
"As per the proposed law, an accused has to face five years of jail for negligent driving [leading to death]," Law Minister Anisul Huq said. The minister said the law would allow the death penalty to be applied "if an investigation finds that the death in a road accident has been caused deliberately," according to Agence France-Presse.
Reuters also reported that the bill's passage through parliament was viewed "as a formality," since Prime Minister Sheikh Hasina's Awami League party dominates the legislative body.
Over 12,000 people die from road accidents in the country every year, according to the Accident Research Institute at the Bangladesh University of Engineering and Technology.
The announcement followed more than a week of protests which first broke out last Sunday after two teenagers were killed by a speeding bus. The demonstrations increased as tens of thousands of people took to the streets to rally against the country's road safety standards. Protesters stopped cars in the streets to make sure their drivers had proper registration.
"We don't want any vehicles without licenses on the streets. Those unfit to drive should not get licenses, and we don't want underage motorists driving public transport," protester Mohammad Sifat told AFP.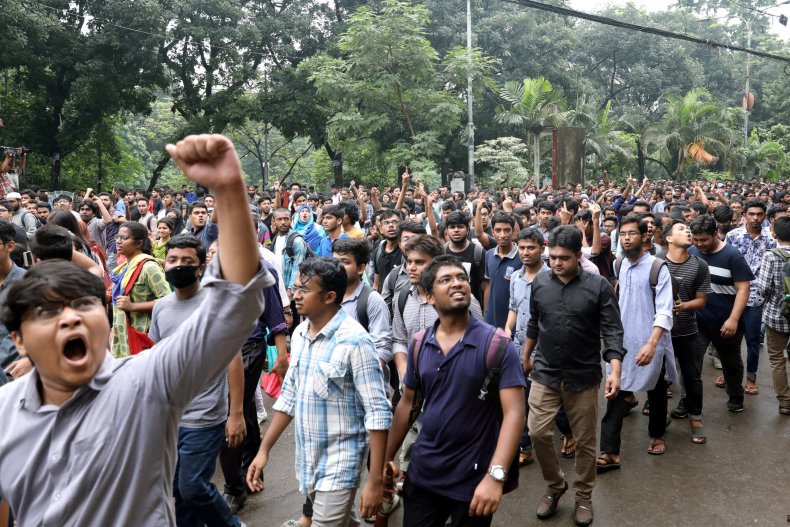 The protests turned violent over the weekend, however. On Saturday, police fired rubber bullets at protesters in Dhaka's Jigatala neighborhood, injuring more than 100 people. Sunday's protests were also met with tear gas. Police denied using rubber bullets or tear gas, but emergency ward doctor Abdus Shabbir told AFP that the hospital had treated more than 115 students, some of whom had injuries caused by rubber bullets.
The Associated Press reported that "on Sunday, pro-government youth groups attacked protesters and at least five journalists, including an Associated Press photographer." Video footage captured a group of people beating a photographer with metal poles and attempting to destroy his camera.
On Monday, violence continued to mar the demonstrations, with police firing tear gas at protesters.
Adding to the tension, police arrested award-winning photographer Shahidul Alam on Sunday night, after he criticized the government in an Al Jazeera interview. At least 20 plainclothes officers arrested Alam at his house.
"He has been brought to our office early this morning. We are interrogating him for giving false information to different media and for provocative comments," police official Moshiur Rahman said, adding that officers planned to pursue legal action against Alam.
Amnesty International condemned the detainment. "Shahidul Alam must be immediately and unconditionally released. There is no justification whatsoever for detaining anyone for solely peacefully expressing their views," Amnesty International's Deputy South Asia Director Omar Waraich said. "His arrest marks a dangerous escalation of a crackdown by the government that has seen the police and vigilantes unleash violence against student protestors."