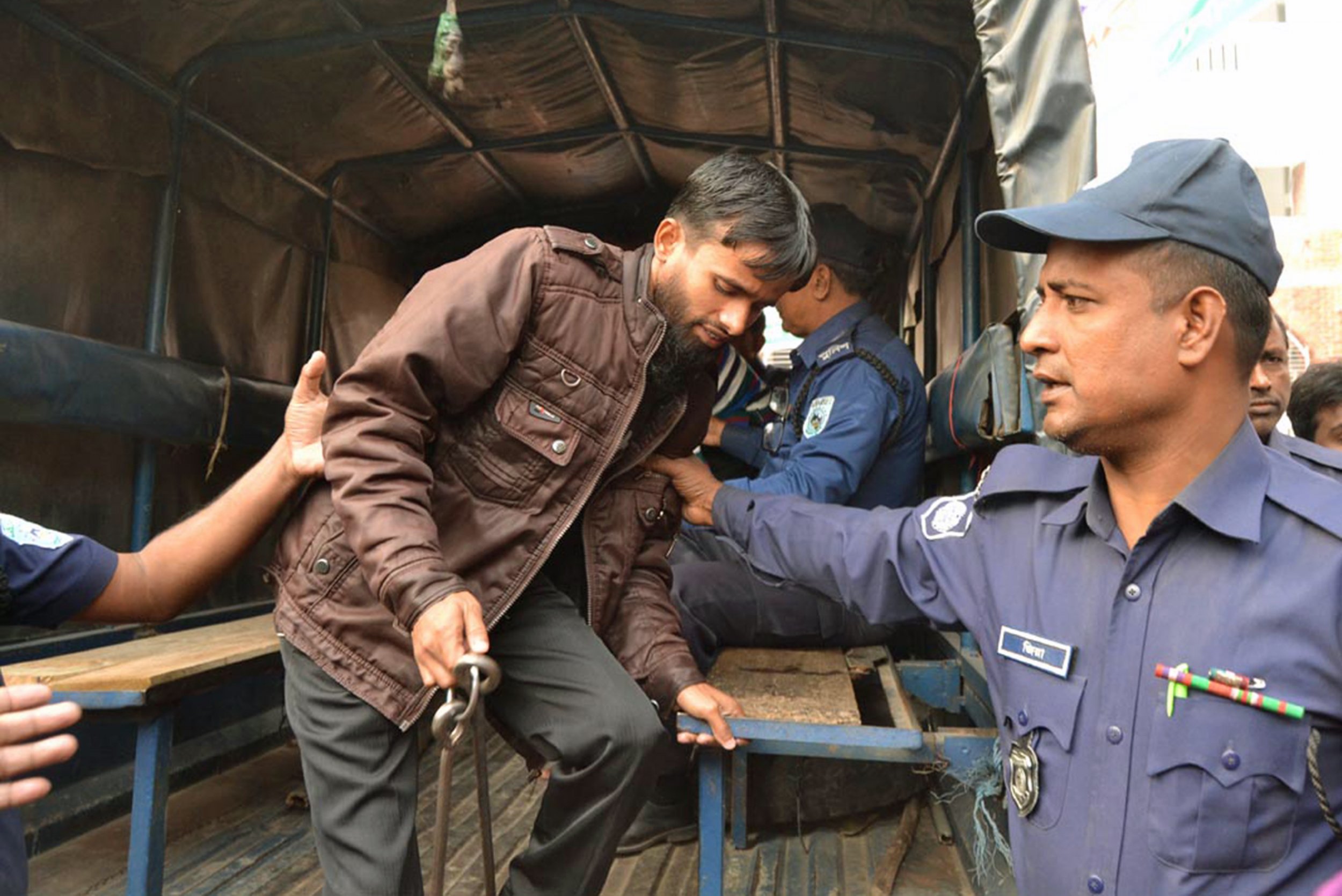 A Bangladeshi court sentenced five radical Islamist extremists to death by hanging on Tuesday for murdering a Japanese farmer as he worked in 2015.
As 66-year-old Kunio Hoshi traveled to a rural project to provide cattle with grass in the northern city of Rangpur, 185 miles north of Dhaka, three masked men rode a motorcycle beside him, shooting and killing him.
The presiding judge, Naresh Sarker, found five members of the banned militant group known as Jamayetul Mujahideen Bangladesh (JMB) guilty of killing Hoshi in October 2015 in a drive-by shooting.
Of those found guilty was 24-year-old Masud Rana, who fired the fatal shot, as well as two others who helped to plan the attack alongside the main plotter, Saddam Hossain, who police killed in a shootout in January.
Four of the men attended the court hearing, while authorities tried one in absentia and the judge acquitted a sixth defendant of involvement in the attack.
Sarker called the attack "a premeditated murder," adding that the five men had taken Hoshi's life in a bid "to destabilize the country and smear its image."
Read more: Bangladesh police kill "mastermind" of ISIS-claimed Dhaka cafe siege.
The Islamic State militant group (ISIS) claimed responsibility for the attack, SITE Intelligence reported following the attack.
Bangladeshi security services are battling against a severe threat to national security in the form of radical Islamists who have targeted foreign nationals, secular writers, Christians, Hindus and LGBT rights activists. Authorities believe many young conservative Bangladeshi men are being radicalized by graphic and extremist social media content.
Both Al-Qaeda and ISIS have claimed separate hacking and shooting attacks in the country in the last year, including the Dhaka cafe siege that left 20 hostages dead in the Bangladeshi capital. In January, police said they had shot dead the "mastermind" of the plot at the Holey Artisan Bakery on July 1, 2016