Elite Bangladeshi Anti-Terror Police Among 26 Sentenced to Death for Political Murders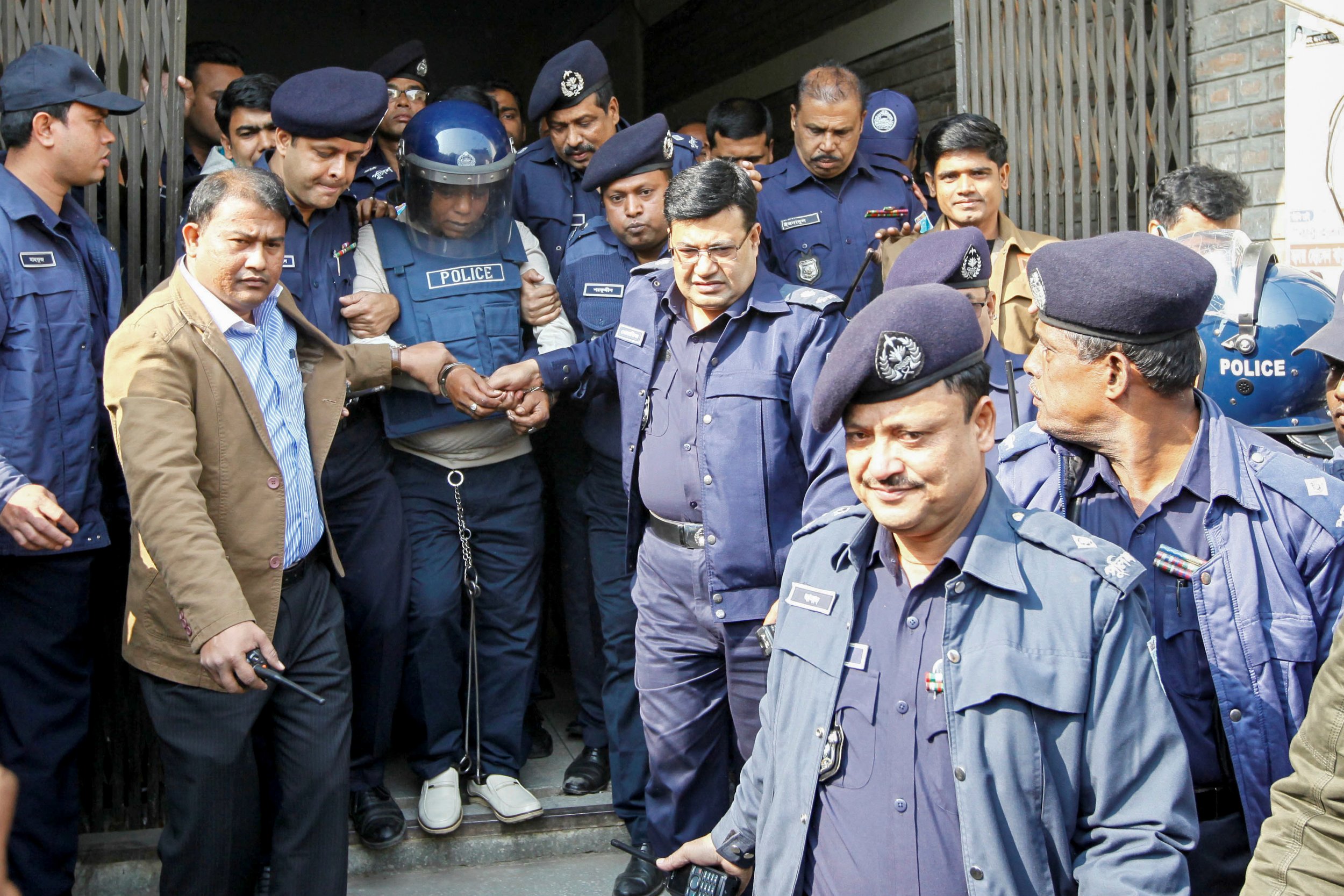 A Bangladeshi court on Monday sentenced 26 people, including 16 members of the country's elite anti-terrorism force, to death, after a former member of the ruling Awami League party hired them to kill political rivals.
The ruling was the first time that members of the Rapid Action Battalion (RAB) had been handed the death penalty, Shakhawat Hossain Khan, a lawyer for the victims, told reporters.
RAB commander Tarek Sayeed, son-in-law of a minister in Bangladesh Prime Minister Sheikh Hasina's government, was among those sentenced to hang for the abduction and murder of seven people in 2014 in the city of Narayanganj.
"We are happy with the verdict," Hossain said outside the court in Narayanganj, following a trial that shocked the nation of 160 million people.
Lawyers for the defendants said they would appeal the verdict in the high court.
International human rights groups have accused Bangladeshi security forces of carrying out extra-judicial killings, abductions and detentions of suspects without charge. RAB denies the allegations, saying it follows the law.
Opposition parties also say hundreds of their activists have disappeared during Hasina's eight-year rule. The government says it was not behind the disappearances, and denies that security forces were involved.
The court found all 35 defendants in the trial guilty of involvement in the murder of seven people after they were kidnapped outside a cricket stadium in Narayanganj in April 2014. Nine of the 35 were given prison sentences.
Witnesses reported seeing the victims being bundled into an unmarked van. The victims' bodies, their bellies slashed, were later found floating in a river.
According to the court, politician Nur Hossain, at the time a member of Hasina's Awami League, paid RAB members to kill a political rival and four of his aides.
A lawyer who filmed the abductions and his driver were also kidnapped and then killed.
Twenty-three of those convicted were in court, while 12 remain at large.
The bitter rift between the Awami League and mainly Islamist opposition in Bangladesh is widely seen as contributing to militant violence that has targeted foreigners, free thinkers and members of religious minorities.
The authorities lay most of the blame on local insurgents, although Islamic State and al Qaeda have claimed responsibility for some of the deadly attacks carried out over the last two years.