Bangladesh, Others Welcome Climate Change Investment | Opinion
Bangladesh emits less than half of 1 percent of the world's carbon dioxide but is among the most vulnerable countries to climate change's impacts. A rise in temperature of a single degree Celsius will increase sea levels by a meter, enough to swamp 20 percent of Bangladesh and force 30 million people to abandon their homes. If global temperatures continue to climb at their present rate, Bangladeshis likely will comprise more than half of South Asia's "climate migrants" by 2050, according to the World Bank.
That would be catastrophic, but it can be avoided. What's needed, among other things, is a sharp increase in investment by international companies in climate-related projects in places like Bangladesh. Developing countries like mine are excellent markets for multi-national corporations' adaptation and mitigation expertise and products. By getting more involved, companies can do well for themselves by doing good for the planet, a real win-win.
The recent U.N. Climate Change Conference (COP26) in Glasgow united sovereign nations in the fight against climate change. There is now renewed hope that governments around the world will take the actions needed imminently to prevent a global disaster. But more than government actions are required. To make meaningful progress and protect large populations from adverse climate-related events, companies with an international footprint must widen their reach not just to wealthy nations but to the countries that bear the brunt of climate change effects.
Bangladesh has been at the forefront of efforts to battle the impacts of climate change. I am honored to chair the Climate Vulnerable Forum and V20, which promote the interests of 48 climate-vulnerable countries from Asia, Africa, the Caribbean and South America. We also eagerly share best practices for local adaptation techniques with climate-threatened nations through the Global Centre on Adaptation's South Asia regional office in Dhaka, Bangladesh's capital.
Many of the most effective measures require private-sector input and implementation. Bangladesh is building the world's biggest housing project for people displaced by ravages of climate change. The project in Cox's Bazar in southeastern Bangladesh entails the construction of 139 multi-storied buildings to shelter 4,408 families living in low-lying areas where cyclones or tropical storms rage every year.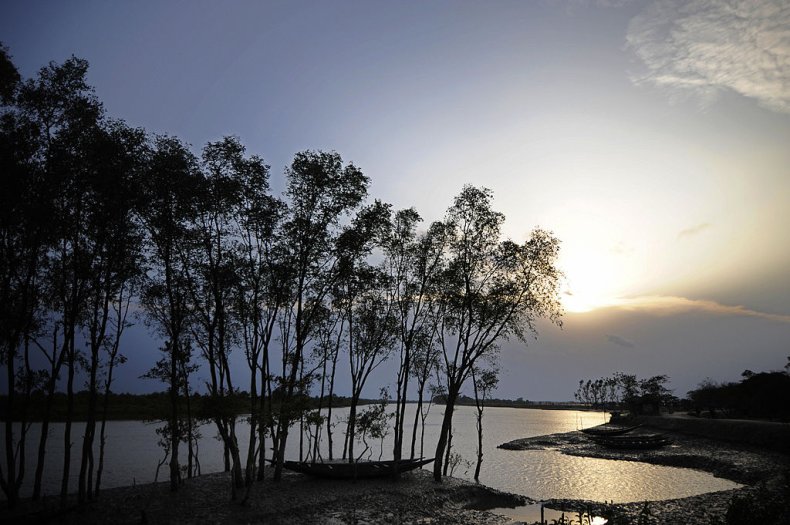 Bangladesh also is home to one of the world's most extensive domestic solar energy programs. We have installed more than 6.5 million solar home systems in off grid regions to provide electricity to 18 million people. My government underwrote this large-scale renewable energy production, including installation of the solar systems. Participation of private businesses, including those that manufactured solar panels, was essential to the endeavor's success.
Much more needs to be done and foreign investment would be welcomed in Bangladesh and elsewhere for that purpose. Bangladesh has canceled 10 coal-based power plants and is looking for clean-energy alternatives. One option is nuclear energy. We have one nuclear power plant and we're planning a second. Our larger goal is to get 40 percent of our electricity from renewable sources by 2041. To get there, we gladly work with international construction companies and consultancies. The result benefits us—and them.
For a variety of reasons, developing countries often are the places that need the most climate assistance. They have already been working for years to fortify their levy systems and other coastal protections. Developing countries need to catch up.
That's why they are excellent incubators for innovation. Take eco-engineering, which in Bangladesh has involved the creation of man-made reefs. This technique smooths ocean waves before they reach the shore, reducing erosion and keeping water away from homes and businesses. The method all-but eliminates waves that are less than 20 inches high and decreases the force of waves that are more than 40 inches. The reefs also protect the shore during catastrophic weather. During Cyclone Roanu in 2016, the reefs blocked the most destructive surges, saving lives and property.
The private sector is increasingly active in these undertakings. A growing number of Bangladesh companies produce enough solar energy for themselves and to sell to others. Several garment makers are holding down their energy consumption by adhering to LEED building standards. And private companies are converting plastic to fuel in ways that show real promise.
Along rivers and coastlines, we are strengthening and rebuilding dikes and embankments to better protect people living nearby. International, private-sector investment is needed for these kinds of large-scale projects. The government finances a lot of this. Bangladesh more than doubled its budget for climate adaptation from $1.44 billion in fiscal year 2016 to nearly $3 billion this year. But we need another $2 billion to thoroughly address climate-change concerns. Surely international investors can find ways to take advantage of that.
Sheikh Hasina is the prime minister of Bangladesh.
The views expressed in this article are the writer's own.