Bangladesh: Police Kill Nine Militants Plotting New Massacre After Dhaka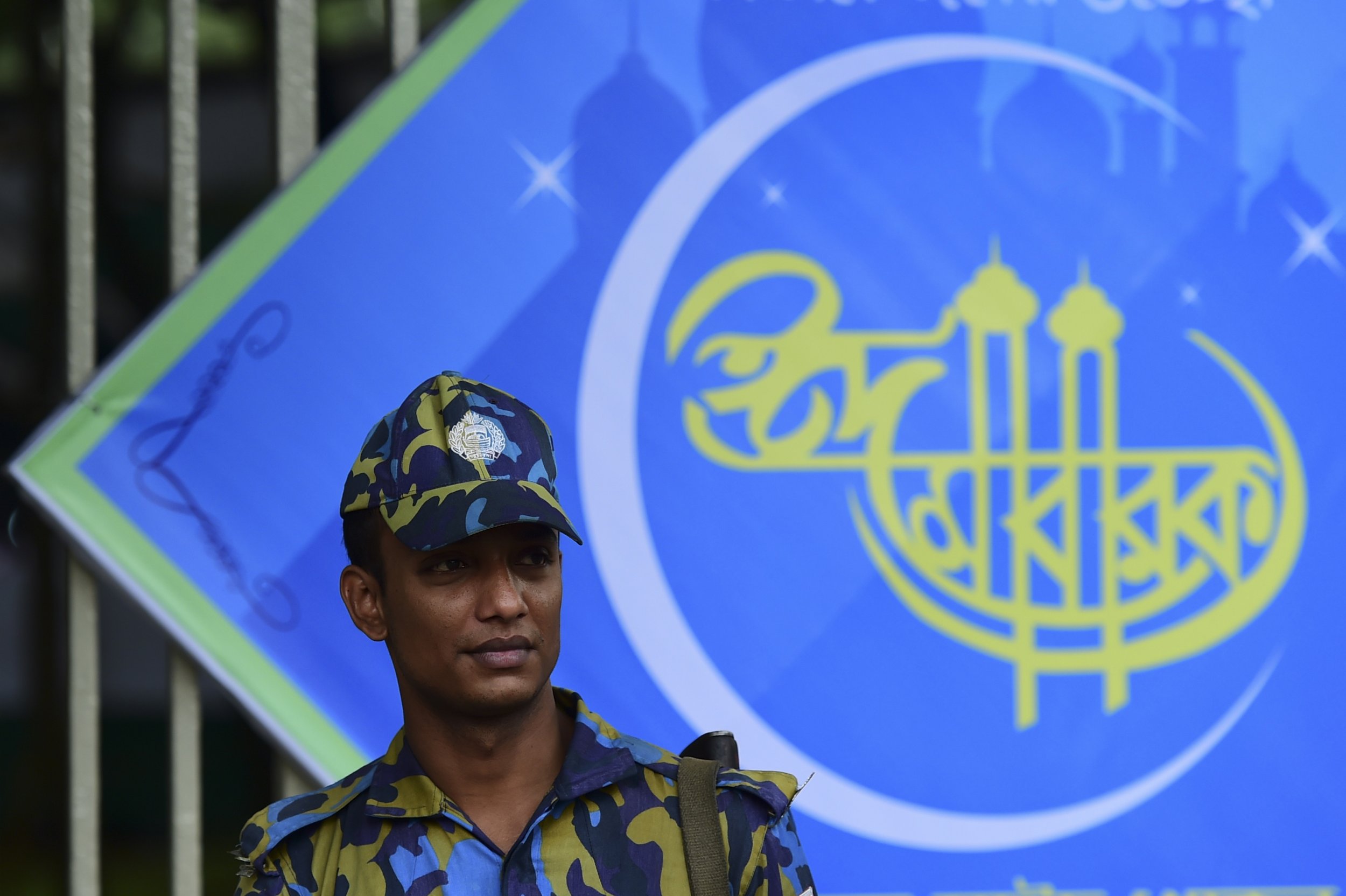 Bangladeshi security forces killed nine militants who were part of a cell planning an attack in the country's capital Tuesday, three weeks after a massacre at a Dhaka cafe that was claimed by the Islamic State militant group (ISIS).
National police chief Shahidul Hoque told reporters that the men were believed to be members of the Jamaat-ul-Mujahideen Bangladesh (JMB), an outlawed group that has sworn allegiance to ISIS.
"They were wearing black outfits, turbans and had backpacks… similar to the outfits the attackers in the cafe had," he said, adding that police captured one militant. "They were plotting a major attack in the capital like that in the restaurant."
He continued: "The militant who was detained claimed they were Islamic State members but we think they're JMB."
Police stormed a building in the district of Kalyanpur on the edge of Dhaka and a firefight ensued with the militants, who shouted "Allahu akbar," or "God is great."
Bangladesh is a majority Muslim country and in the last year radical Islamist sections of society have carried out deadly attacks against the country's minorities and press, including professors, Hindus, Christians and secular bloggers.
Earlier this month, militants—who the government said were homegrown criminals rather than ISIS-linked radical militants—killed 20 hostages at the Holey Artisan Bakery in Dhaka, including many foreign nationals.
In response to the spate of attacks, Bangladeshi authorities have cracked down on social media in the belief that online propaganda is radicalizing the country's wealthier youth, who have access to the internet and then proceed to carry out attacks against authorities or minorities in the name of jihadi groups.
Al-Qaeda, ISIS's rival in the competition to lead the global jihad, has also claimed a series of attacks in Bangladesh in the past year, including the murder of the editor of the country's only LGBT magazine, alongside his friend, in March.