Bangladesh Police Kill 'Mastermind' of ISIS-Claimed Dhaka Cafe Siege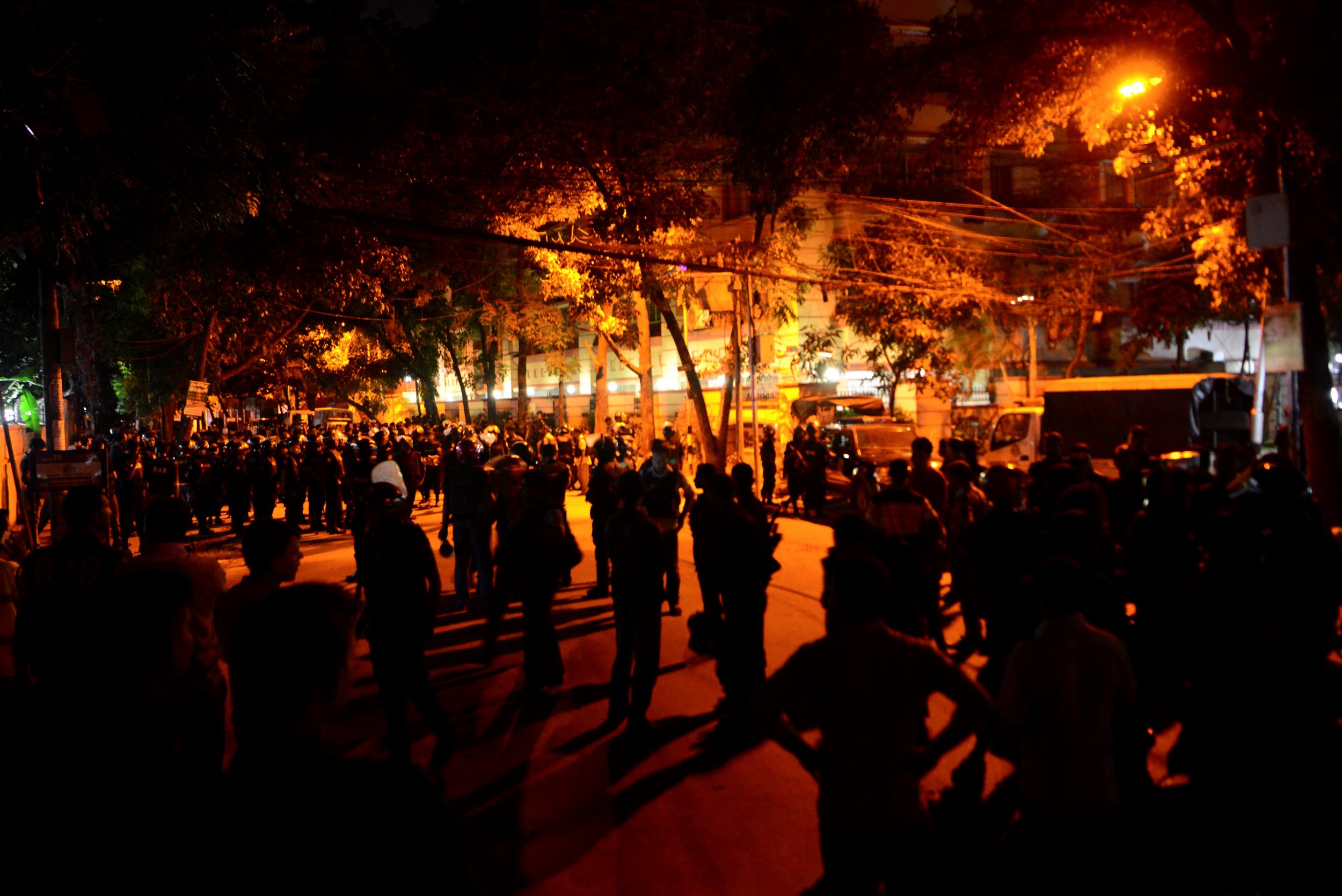 Bangladeshi police say they have shot dead the "mastermind" of the cafe siege that left 20 hostages, mostly foreign nationals, dead in Dhaka last year.
Police shot two suspected radical Islamist militants dead in a dawn raid on Friday in the Bangladeshi capital, Inspector General of Police A.K.M Shahidul Haque told AFP news agency.
The Bangladeshi government has stated they were part of a group of Islamist militants responsible for the siege on the Holey Artisan Bakery on July 1, 2016, which either shot or hacked to death 18 foreign nationals, although the Islamic State militant group (ISIS) also claimed responsibility for the attack. The victims included nationals from Italy, Japan and India.
Police have identified the main suspect killed as Nurul Islam Marzan, a 30-year-old commander of a splinter faction of the Islamist group Jamaat-ul-Mujahideen Bangladesh (JMB) who had been on a wanted list for his involvement in the cafe attack.
The other suspect shot dead was 35-year-old Saddam Hossain, who Bangladeshi Home Minister Asaduzzamn Khan said was the "leader of killers in most of the sensitive killings in the northern region[of the country] including a Japanese citizen," Reuters reported. Khan was referring to the killing of 65-year-old Kunio Hoshi, who died after unidentified assailants attacked him in the country's northern Rangpur district in 2015.
"Marzan and his associate Saddam died in an encounter with police," Inspector General Haque said. "He [Marzan] was the operational commander of July cafe attack. He was one of the masterminds of it."
As well as Marzan, Bangladeshi authorities believed Canadian citizen Ahmed Chowdhury to be a fellow mastermind of the attack. They killed him in a raid near Dhaka in August 2015. Police have killed 40 Islamist militants suspected of direct or indirect involvement in the cafe siege in the months following the attack.
Bangladeshi security services are battling against a severe threat to national security in the form of radical Islamists who have targeted foreign nationals, secular writers, Christians, Hindus and LGBT rights activists. In addition to the Dhaka siege, both Al-Qaeda and ISIS have claimed separate attacks in the country in the last year.