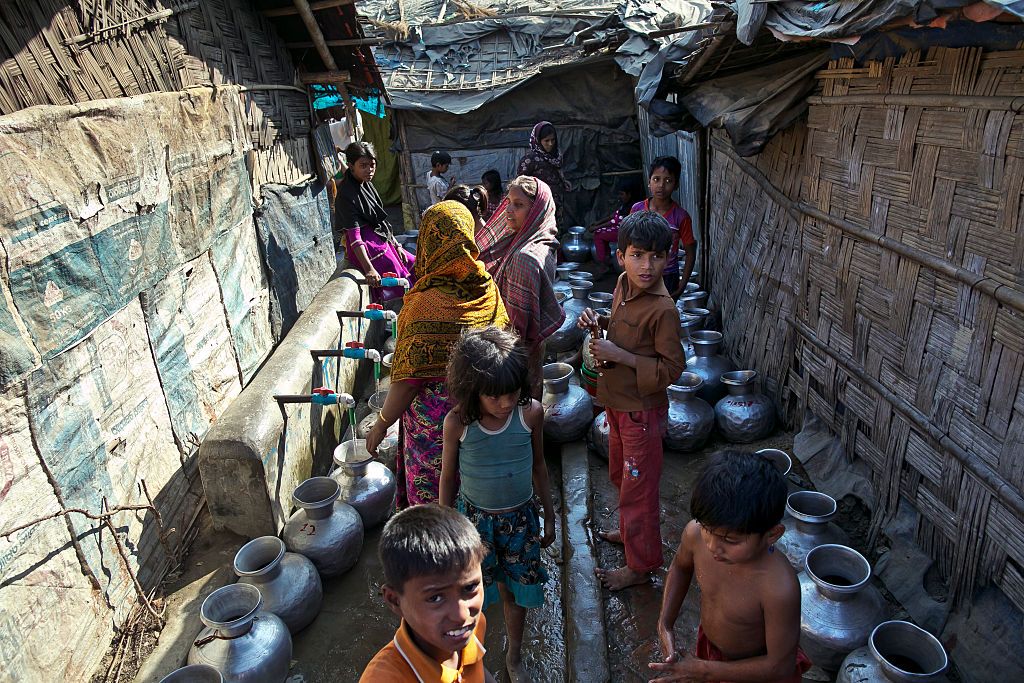 Bangladesh has resurrected a plan to relocate thousands of Rohingya Muslims fleeing violence in Myanmar's northwestern Rakhine State to a flooded island in the Bay of Bengal to prevent them from "intermingling" with Bangladeshi citizens.
The United Nations says about 65,000 people have fled the Muslim-majority northern part of Rakhine to Bangladesh since attacks that killed nine Myanmar border police on October 9, sparking a heavy-handed security response in which scores were killed.
Bangladesh first proposed the idea of sending the Rohingya to Thengar Char, which floods at high tide, in 2015, prompting anger among rights groups.
A notice dated January 26 and posted on the website of the Bangladesh government's cabinet says several committees had been formed to look at the influx of Rohingya Muslims, which the country fears could lead to law and order issues as they mix with local residents.
Dhaka was preparing a list of the people who would be temporarily moved to Thengar Char before being sent back to Myanmar, the notice said.
A senior official at Bangladesh 's home ministry said the process to shift the Rohingya to the island would take time and that "if that place is not livable, the government will make it livable".
Hundreds were killed in communal clashes in Rakhine in 2012, exposing a lack of oversight of the military by the administration of Nobel Peace Prize winner Aung San Suu Kyi.
The Rohingya are seen by many Myanmar Buddhists as illegal immigrants from Bangladesh .