Bangladesh: Sufi Muslim Leader Hacked To Death As Attacks on Religious Groups Continue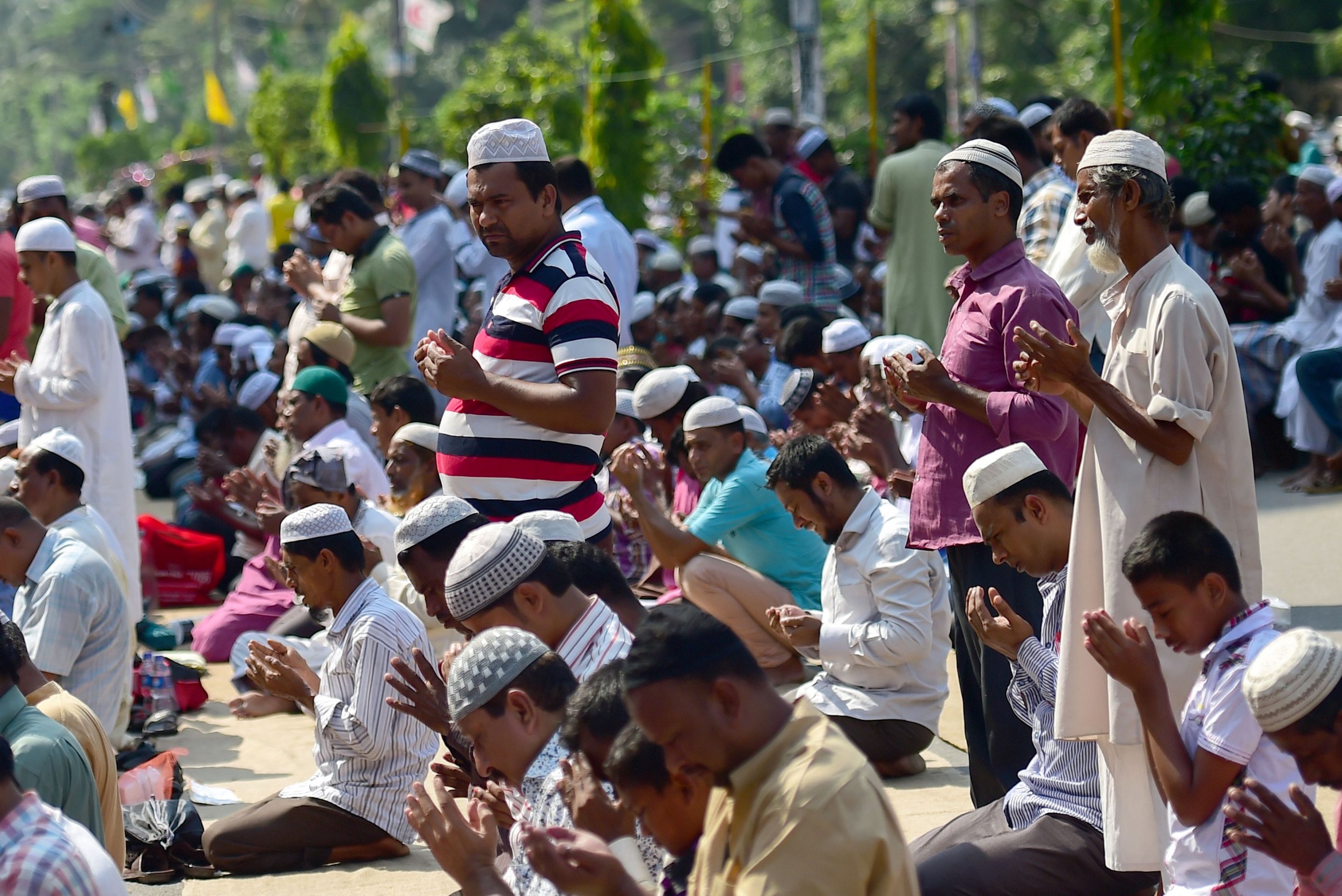 Unidentified militants murdered a spiritual leader of the Sufi Muslim minority and his maid in northern Bangladesh on Monday, police said, as a spate of attacks against religious groups continue.
Gunmen shot and hacked to death Farhad Hossain Chowdhury, 55, and his teenage helper at his residence in the northern region of Dinajpur, 220 miles from the Bangladeshi capital of Dhaka.
"We are yet to ascertain who carried out the murder," local police chief Arju Mohammad told Reuters.
No group has claimed responsibility for the attack. He said that police were not ruling out the involvement of radical Islamists who have carried out several high profile attacks in the country against foreign nationals, liberal activists, secular writers and religious minorities.
Read more: Bangladesh sentences Japanese farmer's jihadi murderers to death by hanging
The deadliest in recent years was the jihadist siege of a cafe in Dhaka on July 1 last year, claimed by the Islamic State militant group (ISIS) that left 22 people dead, including nationals from Italy, Japan and India. Authorities said they killed the mastermind of the attack in January.
Both Al-Qaeda and ISIS have claimed separate hacking and shooting attacks in the country in the last year.
Authorities believe many young conservative Bangladeshi men are being radicalized by graphic and extremist social media content.
The Bangladeshi government says it is not ISIS or Al-Qaeda operating in the country, but domestic radical Islamist groups, such as the outlawed group known as Jamayetul Mujahideen Bangladesh (JMB) that murdered a Japanese farmer in October 2015.