Bangladesh's Unfinished War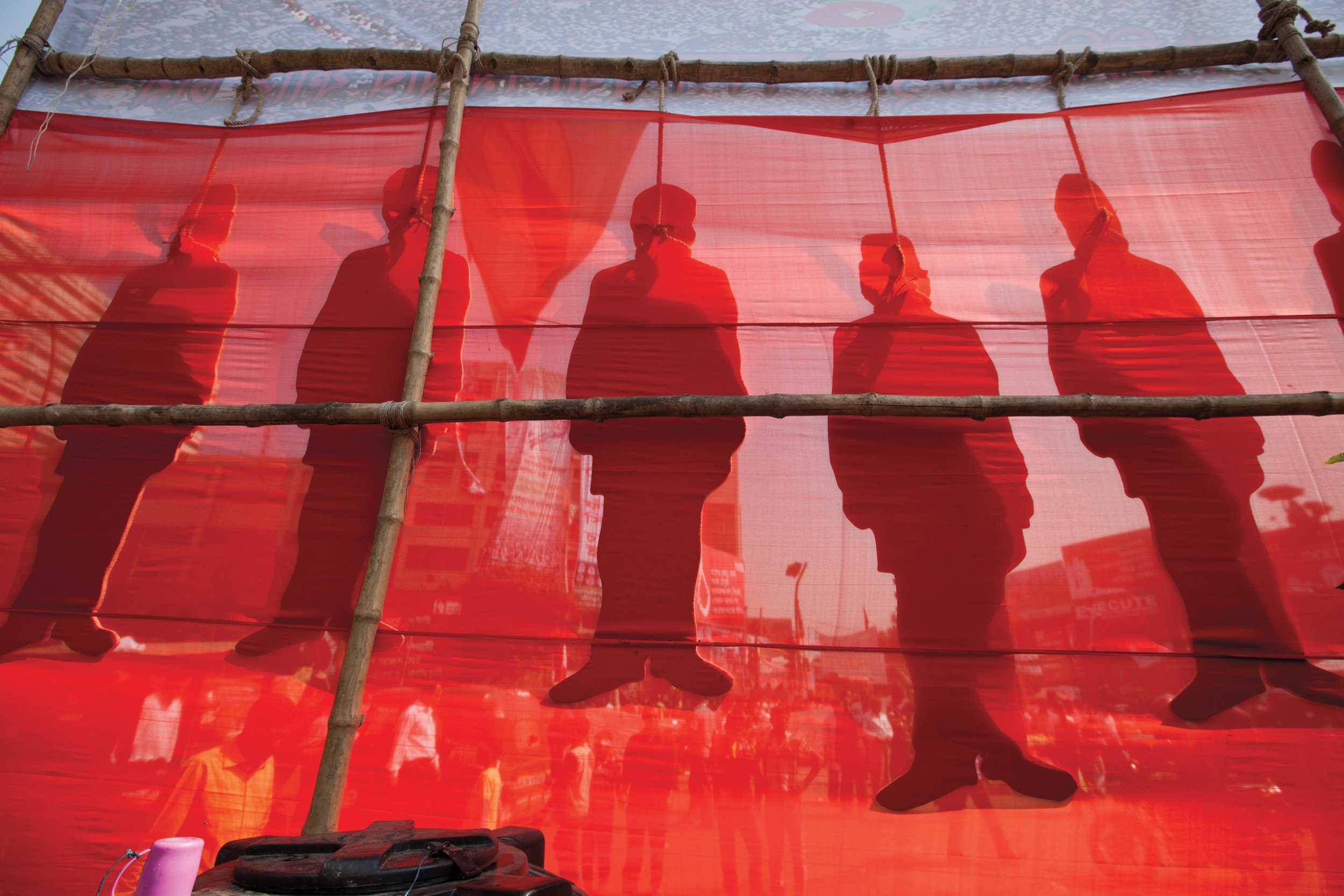 A campaign of violence by Bangladesh's main Islamist party, Jamaat-e-Islami, has left 74 people dead since February 28. They are protesting the death sentence handed down against senior Jamaat leader Delwar Hossain Sayedee by the International Crimes Tribunal, set up by the ruling Awami League.
Jamaat and its allies have attacked police and uprooted rail lines. Molotov cocktails hurled by them killed a pedestrian in the capital, Dhaka. In a district town, they threw an engineer off a three-story building. Mobs have also attacked members of the country's Hindu minority, setting their homes on fire. The police, in response, have opened fire, and most of the dead so far are Islamist activists.
As it happens, people opposed to Jamaat were already holding their own mass demonstrations, protesting the perceived leniency of the tribunal, since February 5. That day, another Jamaat leader, sentenced to life in prison rather than the maximum death penalty, emerged from court flashing a victory sign. This gesture incensed the public, who amassed in Shahbagh, a major city center, heeding the calls of young bloggers—much in the manner of the gatherings at Cairo's Tahrir Square. The crowd has repeatedly swelled to tens of thousands since it took control of the square.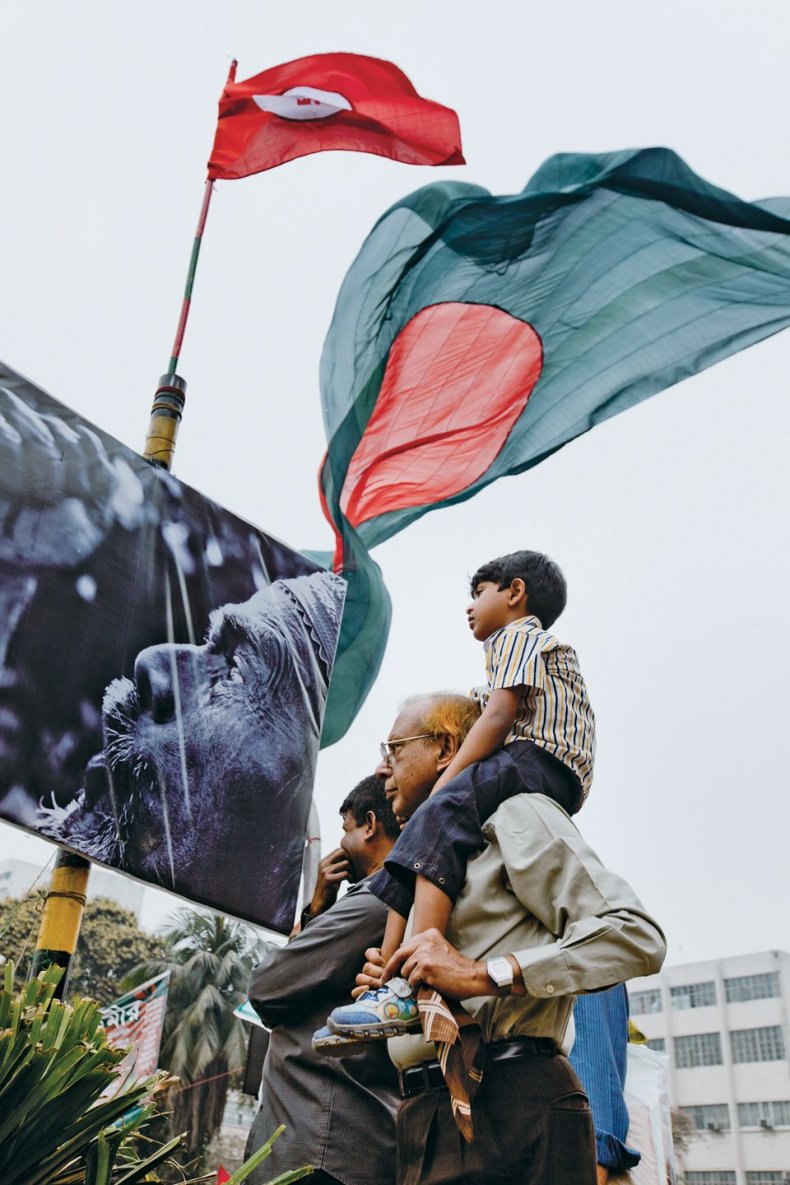 Bangladeshis have smarted for decades, as those accused of war crimes during the country's Liberation War in 1971 were never brought to trial. Through the war, an estimated 3 million people were killed and 200,000 women raped by the Pakistani Army. (Bangladesh was East Pakistan at the time, geographically separated from West Pakistan by the vast expanse of India.) The Pakistanis were aided by local collaborators, many of whom belong to Jamaat.
The crowd at Shahbagh—loath to see Jamaat reap the forensic benefit of witnesses dead and evidence lost over the years—has chanted for the death penalty for convicted mass murderers. To their chagrin, neutral observers have questioned the adequacy of due process in these cases. But this trial was never going to be without controversy.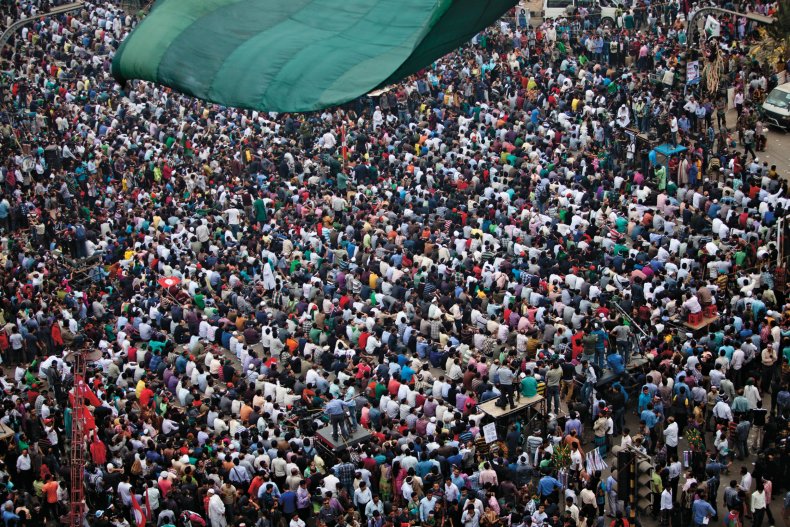 What makes the Shahbagh movement truly remarkable, though, is its ardent call for a more secular nation. For this Muslim-majority nation, secularism was not a momentary reaction to Pakistani brutality. Bangladesh is the only major Muslim country today with a mass outpouring for more—not less—secularism. This is no longer fertile ground for a party like Jamaat.
Under pressure from the Shahbagh movement, Parliament passed a new law to allow the trial of Jamaat as a party for war crimes. In theory, facing a possible ban, Jamaat could dissolve itself and emerge under a new name, but without any war criminals in its party posts. Yet, true to its past, the party is reacting with violence.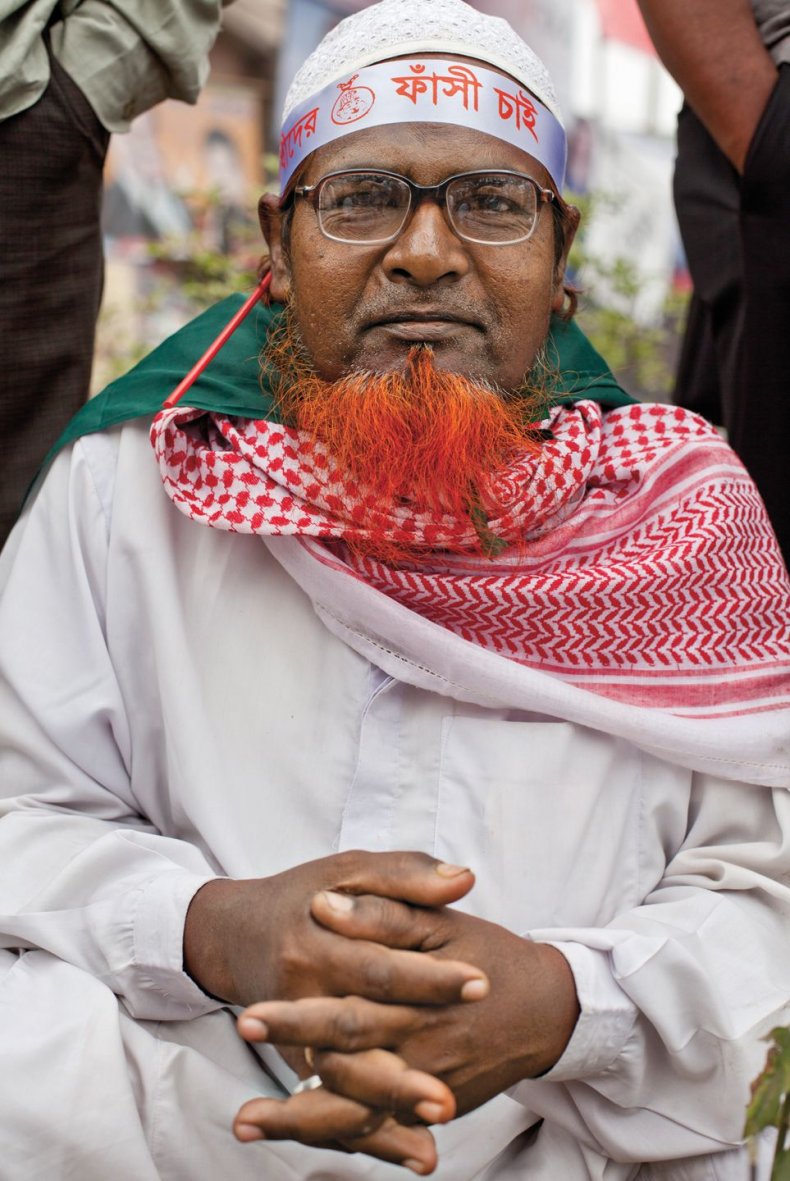 Even as Jamaat's political future narrows, its potential as an underground terrorist outfit is real. Many of its members are believed to have trained in Pakistani and Afghan camps. They may go so far as to target progressive activists and intellectuals, as they did in 1971. Already one leading blogger, Ahmed Rajib Haider, was murdered outside his home on February 16—the first victim of such disconcerting plans.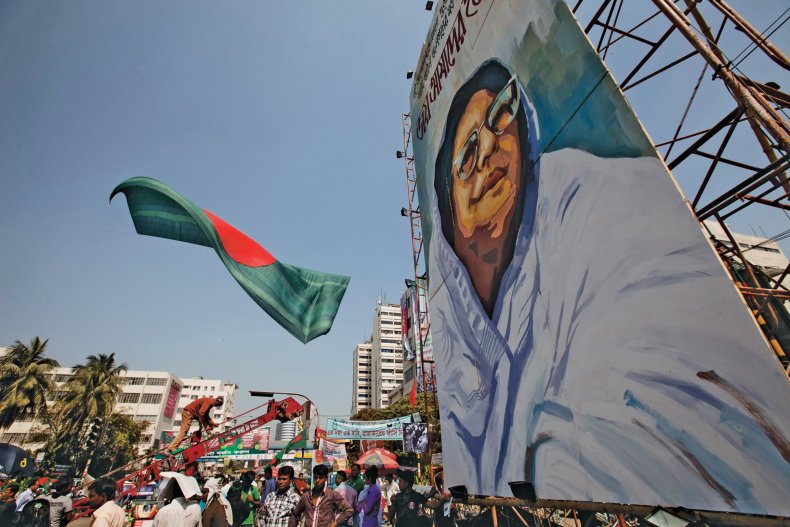 What else is dismaying is the manner in which the main opposition Bangladesh Nationalist Party has thrown its full support behind Jamaat. BNP leaders have gone so far as to call the police shootings "genocide" (gonohotta). Their choice of this loaded term is viewed by many as an insult to the memory of the millions of Bengalis who died in 1971 at the hands of the mainly Punjabi Pakistan Army.
It is not clear why BNP is cleaving so closely to malevolent Jamaati politics, unless it is a desperate gambit to overthrow the government through nondemocratic means. But Jamaat and BNP may find that public opinion feels as fiercely about the country's hard-earned democracy as many do about secularism. Both are founding principles of the nation and enshrined in the Constitution. It is a shame that even after 42 years of independence, more blood may be shed to uphold those cherished ideals.