Bank That Allegedly Planned to Finance Trump Tower Moscow Purchased Leading Russian TV Station From Oligarch Roman Abramovich
Roman Abramovich, a Russian oligarch who owns the British football club Chelsea, sold his stake in Russia's Channel One Television station, according to reports.
VTB Capital, an investment branch of the Kremlin-owned VTB Bank that reportedly offered to finance Trump Tower Moscow when then presidential candidate Donald Trump was pursuing the development project, purchased Abramovich's remaining 20 percent stake in Channel One. The news of VTB's new ownership stake in Channel One was reported widely in the Russian media.
VTB is a majority state-owned bank that operates as one of Russia's largest lenders. The bank has been under U.S. sanctions since 2014, after Russia annexed the Crimean Peninsula from Ukraine and started backing pro-Russian separatists in the eastern part of the country. The bank has since hired D.C. lobbyists to advocate for its removal from the sanctions list, but its efforts have been unsuccessful.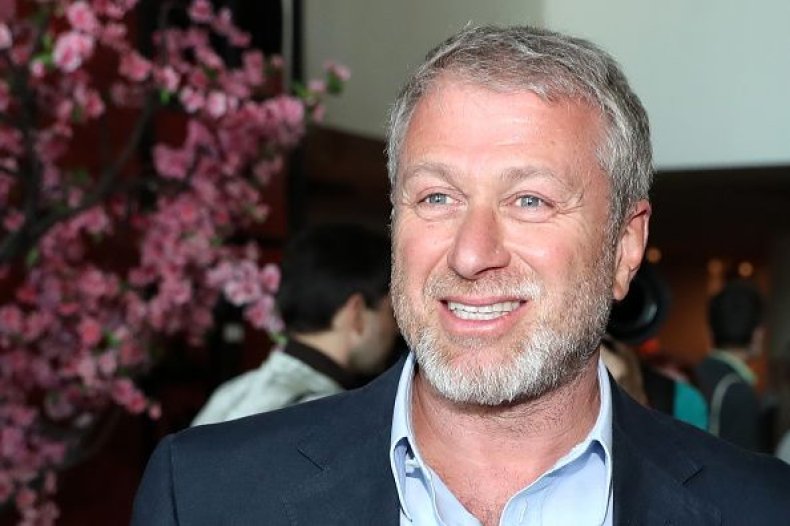 In March 2018, the House Intelligence Committee acknowledged that it was looking into emails from Trump associate Felix Sater to Trump's longtime lawyer and fixer Michael Cohen that claimed that Sater had secured funding for Trump Tower Moscow from VTB bank despite the sanctions. At the time of the emails, Trump was campaigning for president and repeatedly claiming that he had no business deals with Russia.
Sater is set to testify before the House Intelligence Committee next week. VTB bank's chairman Andrey Kostin claimed that the bank was never involved in the Trump Tower project and that he did not know Sater.
Abramovich, whose wife is close friends with Ivanka Trump and her husband Jared Kushner, was allegedly forced to sell his stake in Channel One because he acquired Israeli citizenship. Russian law prohibits foreigners from owning 20 percent or more of a media company.
Abramovich had originally owned a 49 percent stake in Channel One, which he purchased from the oligarch-turned-Putin-critic Boris Berezovsky in the early 2000s. He later reduced his stake to 20 percent in 2010.
Berezovsky and Abramovich had been locked in a protracted court battle in which the former accused the latter of pressuring him to sell his shares of the Russian oil firm Sibneft and sought billions of dollars in damages. In 2012, Berezovsky lost the case to Abramovich.
Berezovsky lived in self-imposed exile in Britain until 2013, when he was found dead in his bathroom with a noose around his neck. Police determined that the death was a suicide, but investigators later suggested that they would re-open the investigation to look for potential foul play.