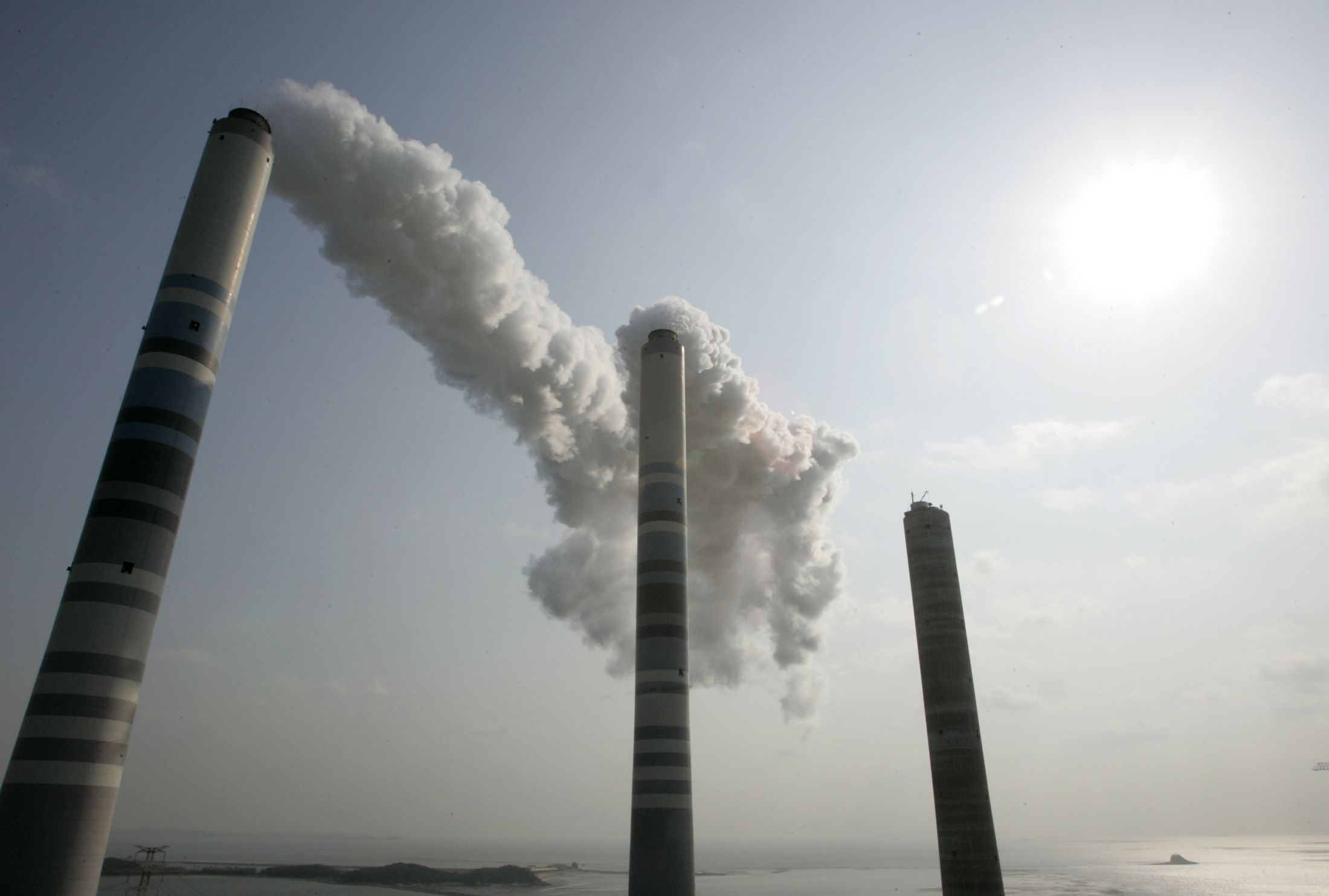 The Bank of England has warned investors of the "live risk" of climate change policy to the insurance sector.
Speaking at the Economist's Insurance Summit 2015 in London yesterday, the bank's executive director of insurance supervision Paul Fisher said that policies designed to limit carbon emissions to prevent catastrophic climate change could mean fossil fuels become "stranded assets".
Governments around the world have pledged to stop temperatures from reaching 2C above pre-industrialisation levels to prevent irreversible and catastrophic levels of climate change, a task that most climate scientists argue will require leaving the majority of known remaining fossil fuels in the ground to cut carbon emissions.
Policies requiring fossil fuels to be left in the ground would therefore result in them becoming stranded assets - assets that unexpectedly lose value over a short period of time because they become useless.
Fisher warned in his speech that investments in fossil fuels could "take a huge hit". In a 2014 report, Mark Lewis - coordinator of energy transition and climate change research at investment bank Kepler Cheuvreux in Paris - estimated that $28 trillion of fossil fuel revenue could be at risk globally due to stranded assets. "The oil industry accounts for $19.3 trillion of this, gas $4 trillion and coal $4.9 trillion" says the report.
The governor of the Bank of England Mark Carney told a World Bank seminar in 2014 that to keep below the warming limit the "vast majority of reserves are unburnable", and in recent weeks the bank has reiterated the point.
Warning of the financial risks facing the insurance industry, Fisher said: "Insurers, as long term investors, are also exposed to changes in public policy as this affects the investment side. One live risk right now is of insurers investing in assets that could be left 'stranded' by policy changes which limit the use of fossil fuels.
"As the world increasingly limits carbon emissions, and moves to alternative energy sources, investments in fossil fuels and related technologies – a growing financial market in recent decades – may take a huge hit."
Fisher also warned insurers of the unexpected risks posed by "ever more frequent 'record' weather events", such as storms, floods and hot summers, and the global concern of rising sea levels.
The Bank of England is already investigating these risks and are in the process of compiling a Climate Change Adaptation Report, due to be published later this year. Climate change featured prominently in a research agenda published last week, which sets out how the bank is going to conduct research in key areas in the future.
The Carbon Tracker Initiative (CTI) is one organisation that has been advising the bank on these issues. Upon the release of the research agenda CTI's research director, James Leaton said: "Having engaged with the BoE around stranded assets and climate risk for several years, it is encouraging to see this major central bank seeing the need to move with the times and understand its role in dealing with one of the major challenges facing our economies today: climate change."
"We hope to see other financial regulators around the world responding in a similar fashion and collaborating on this issue," he added.
Policy ideas will be thrashed out by governments in the run up to the United Nation's Paris Climate Conference in December this year, which has an objective of reaching a legally binding global climate agreement. But despite the recent warnings from the Bank of England and other financial institutions some experts doubt whether investors are taking the idea of stranded assets seriously.
Dieter Helm, professor of professor of energy policy at the University of Oxford told Newsweek there is "virtually no chance whatsoever" of a binding agreement in Paris that leads to the two degree limit being successful.
"On a business as usual basis with an enormous wall of economic growth and consumption to come and a lot more people, emissions are likely to rise very sharply, so that's why the markets don't take this so called 'carbon bubble' stranded assets argument at all seriously," he said.
"They're not lowering the value of the assets of companies that have fossil fuels because the markets calculate that basically we are going to use their stuff."
On the issue of unburnable carbon British Patroleum says: "We agree that burning all known reserves would probably cause global temperatures to rise by more than 2C – and that addressing this issue will require the efforts of governments, industry and individuals. However, we believe that the unburnable carbon approach to assessing the impact of potential climate regulation on a company's value oversimplifies the complexity of the issue and overstates the potential financial impact."