Bank Robber Escapes After Witnesses Distracted by His 'Ugly Tie'
This is a bizarre bank heist for the books.
German police are on the hunt for a burglar whose style choices were so ugly that no witnesses were later able to identify him.
According to a report from a local German paper Der Spiegel, a bank just outside of Frankfurt was robbed on Tuesday. The man, who cops confirm was armed with a black pistol, demanded the teller hand over an unknown amount of cash before fleeing the scene.
However, the criminal's appalling 1980's-style tie was so distracting to employees and patrons that witnesses could not recount other details of the man's appearance. They estimated him to be in his early 20s, but could not provide any other details to the police because they were simply too focused on his neon neckwear.
As of now, German officials believe the costuming choice was intentional. "He did it cleverly," a police spokesman told Der Spiegel. "Everyone focused on the ugly tie and didn't pay attention to his face."
His plan seemingly worked, as cops are still searching for the fugitive at large.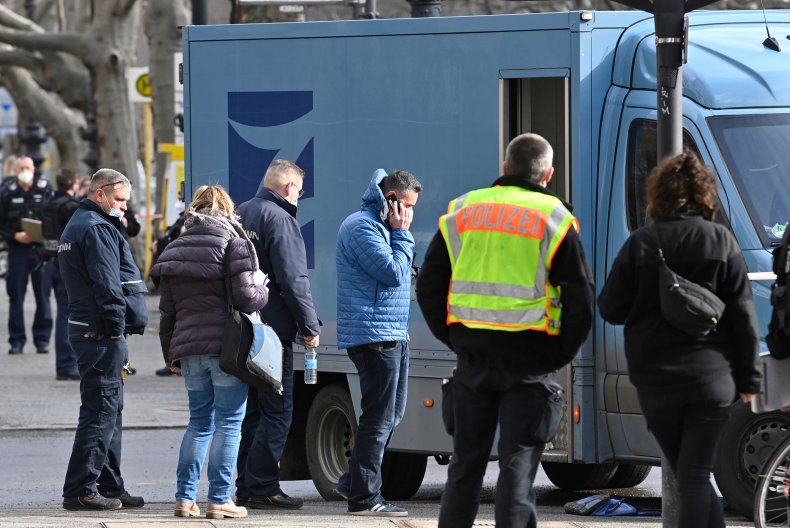 The same could not be said for an Ohio criminal who cops arrested back in February. The man skipped a job interview to rob a local bank. Unlike his German counterpart, he was correctly identified after he was seen wearing his face mask incorrectly. His parole officer assisted officials in identifying and locating him.
"If he didn't wear his mask like a dumba** he might have got away with it," one person wrote in the comments.