Bank Share Trading Halted Again as Fears of Collapse Deepen  
A number of banks had trading in their shares halted on Tuesday following a similar stoppage on Monday, amid concerns of larger economic issues stemming from the collapse of the Silicon Valley Bank.
On Monday, Newsweek published a list of banks that had trading of shares halted. According to the Nasdaq Trader website, these banks were placed under a Volatility Trading Pause. According to Investopedia, trading halts are short stoppages across numerous exchanges. "Trading halts are typically applied ahead of a news announcement, to correct an order imbalance, or as a result of a large and abrupt change in the share price," Investopedia states.
According to the Nasdaq Trader website, some of the banks that were placed under a Volatility Trading Pause included PacWest Bancorp, Western Alliance Bancorporation Common Stock, First Republic Bank Common Stock and Comerica Incorporated Common Stock. Some of these banks were placed under the halt several times, but the pauses only lasted a few minutes. For example, the Nasdaq Trader website shows that PacWest Bancorp was halted at 9:49 a.m. EST and resumed at 9:54 a.m. EST.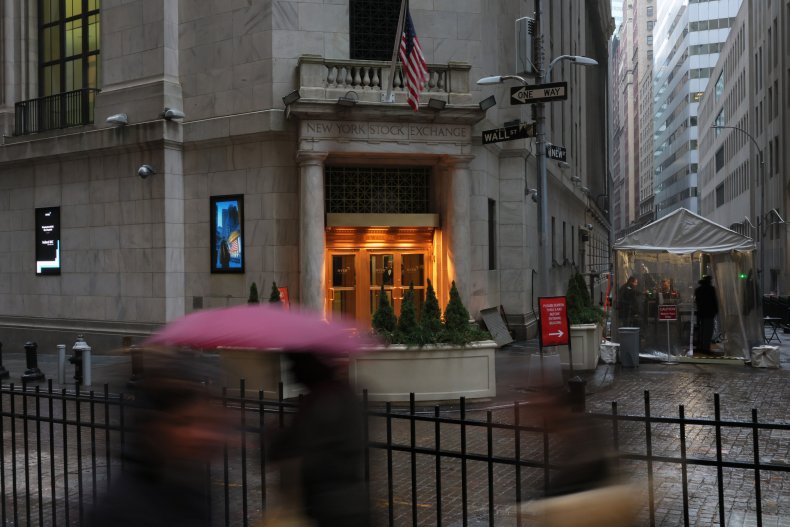 Last week, the collapse of the Silicon Valley Bank sparked concerns about the economy and speculation that it could lead to wider issues. The collapse of the bank prompted the U.S. Department of Treasury, the Federal Reserve and the Federal Deposit Insurance Corporation (FDIC) to issue a statement that said:
"Today we are taking decisive actions to protect the U.S. economy by strengthening public confidence in our banking system. This step will ensure that the U.S. banking system continues to perform its vital roles of protecting deposits and providing access to credit to households and businesses in a manner that promotes strong and sustainable economic growth."
On Monday, a spokesperson for the First Republic Bank told Newsweek, "We're continuing to fully serve the needs of our clients by opening accounts, making loans, executing transactions and delivering exceptional service at our offices and online."
A spokesperson for the Western Alliance Bank directed Newsweek to a statement released by President and CEO Kenneth Vecchione which said:
"Since the statement we released last week, Western Alliance has taken additional steps to strengthen its liquidity position to ensure that we are in a position to meet all of our client funding needs, including increasing our borrowing capacity. As of this morning, cash reserves exceed $25 billion and are growing, while deposit outflows have been moderate. Including accounts eligible for pass-through insurance, insured deposits exceed 50% of total deposits."