Elderly Man Makes Huge Withdrawal Then Gets Robbed by Bank Teller, Say Police
Harford County police have arrested 19-year-old Nathan Newell on burglary and assault charges stemming from a home invasion. Law enforcement alleged that Newell attacked a man who made a large cash withdrawal at the bank where he worked.
According to police, an elderly man in Bel Air, Maryland was the victim of a break-in Monday night. The masked intruder forced his way into the home of the 78-year-old victim after he answered the door, grabbing him by the throat and threatening him.
The victim's stepdaughter attempted to intervene, and Newell allegedly attacked her too, slamming her into a wall and choking her while demanding to know where they kept their money. During the struggle, his mask came off.
She escaped his grasp and grabbed an unloaded gun from a nearby table, pointing it at Newell's chest and pulling the trigger three times. She then fled the house to a neighbor's to call police. By the time officers responded to the scene, the perpetrator had fled.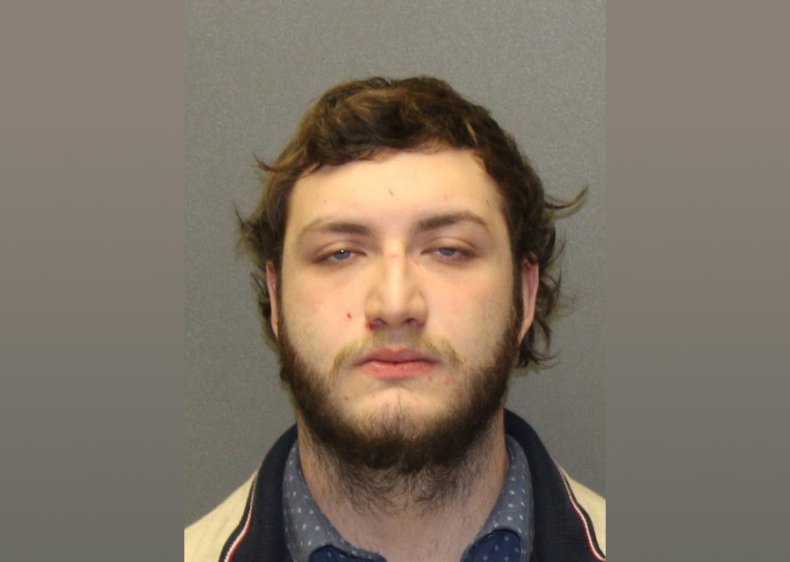 The victim was taken to Johns Hopkins Bayview Medical Center, where he was diagnosed with a broken leg, a bruised orbital area, two loose teeth and heart issues from the attack. His stepdaughter had a cut on her face.
Police were able to identify Nathan Newell from doorbell security camera footage and the victim said he resembled a teller at his bank. Newell was employed as a teller at Freedom Federal Credit Union, where he had seen the victim make several large cash withdrawals in days. He was the only male employee at the bank.
Police arrested Newell at his home Thursday. The Harford County Sheriff's Office issued a statement on its Facebook page following the arrest.
Sheriff Jeff Gahler called it a "reverse bank robbery."
According to the Baltimore Sun, Newell confessed to the crime after being arrested, telling police that he was "tired of working two jobs."
Mike McPherson, the President and CEO of Freedom Federal Credit Union, released a statement on the incident, saying that Newell had passed all background checks and showed no signs of criminal behavior. The statement also said that he had been employed for less than nine months and was immediately terminated once charges were filed.
Newell is charged with home invasion, robbery, 1st and 3rd degree burglary, and 1st and 2nd degree assault. He is being held without bail at the Harford County Detention Center.
Tellers have been implicated in customer robberies before. In 2018, Shelby Taylor Wyse was accused of texting accomplices when a woman withdrew $75,000 from Wallis State Bank where she worked. The men followed the woman to the check cashing business she owned and assaulted her and her husband in the parking lot in an attempt to get the money.