#BanKpopAccounts Trends on Twitter After User Reports K-Pop Fans For Spam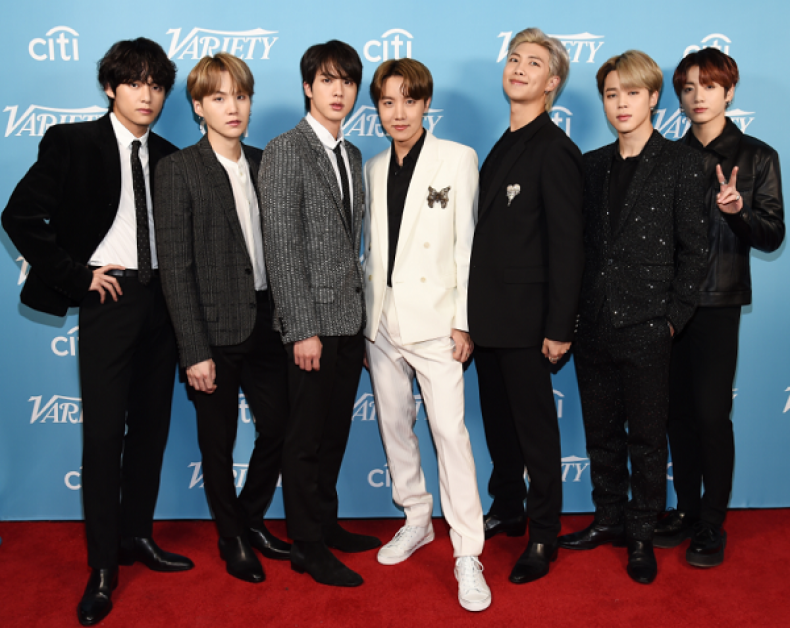 It's not secret K-pop bands like BTS, BLACKPINK, Got7, EXO and several other Korean musicians have some of the most loyal fans on the planet. But not everyone is as thrilled by the immense fandom and viral commentary K-Pop bands receive on the internet on a daily.
Keemstar, also known as Keem, host of the popular YouTube celebrity news show DramaAlert, rallied against the entire collective of K-Pop lovers and reported a multitude of fan accounts for spam. The video blogger dedicated the early hours of the morning on Monday just to flag accounts on Twitter.
"Drinking a coffee at 10pm cus I'm staying up all night to do community service. I will be flagging every Kpop stan account for spam for the next 12 hours. #BanKpopAccounts," Keem wrote on Twitter.
The YouTube star, who has more than 5 million subscribers, flagged thousands of accounts by 1 a.m. on Monday morning. "Flagged 4345 Kpop accounts for spam. Only 2.7 mill more to go. #BanKpopAccounts," he tweeted.
Before long, the hashtag was in the top trends on Twitter, and hundreds of people responded to Keem's call to action, voicing their own concerns over the toxicity of K-Pop fans' obsession over various groups. The monomania of those who subscribe to BTS' "ARMY" fan group particularly have been called out in the past for spewing hateful and sometimes violent rhetoric towards others who aren't members of the K-pop group's bandwagon or those who say anything contradictory of fans' perceived greatness of them.
Of course, Keem's rally against K-Pop fans only incited them. Thousands of people took to Twitter to express their outrage over the viral hashtag. Some fans claimed they would just make new accounts if they were blocked or banned from the social media site, while others criticized Keem and others for crusading against fans but doing nothing to prevent homophobic and racist commentary from being spread on Twitter.
"Interesting how it's always #BanKpopAccounts and never ban n4zis or ban homophobes or ban racists," one user wrote.
Another thought Keem's hashtag was just another case of prejudice behavior against a different race. "Imagine mass bullying people for immersing themselves in another language and appreciating cultures other than their own, opening their minds to the difference many are scared of. Life is more than you, and really beautiful once you remove your sh*t lens. #BanKpopAccounts," the tweet read.
This isn't the first time Keem, whose real name is Daniel Keem, has riled up K-Pop fans with his attempts to ban accounts. For months, the YouTuber has spoken out against fans, launching hashtags like #MuteAllKpopStans and even requesting for Twitter CEO Jack Dorsey to create a button that can mute K-Pop fans specifically.
A rep for Keem was unable to provide a comment to Newsweek at the time of publication.
See a few more reactions to the #BanKpopAccounts hashtag below.