Has a State Ever Gone Bankrupt?
U.S. Senate Majority leader Mitch McConnell threw a grenade into the debate over how to plug budget holes punched into the economy by the coronavirus pandemic by suggesting that states could declare bankruptcy to give them a fresh start.
With Congress looking to extend aid to cities and states, and the National Governors Association asking for an additional $500 billion, McConnell was asked by radio host Hugh Hewitt about what he thought about letting states declare themselves bankrupt.
"I would certainly be in favor of allowing states to use the bankruptcy route. It saves some cities. And there's no good reason for it not to be available," McConnell said. "My guess is their first choice would be for the federal government to borrow money from future generations to send it down to them now so they don't have to do that. That's not something I'm going to be in favor of."
His comments drew criticism from many, including from within his own party. Rep. Pete King (R-N.Y.) even dubbed him "the Marie Antoinette of the Senate."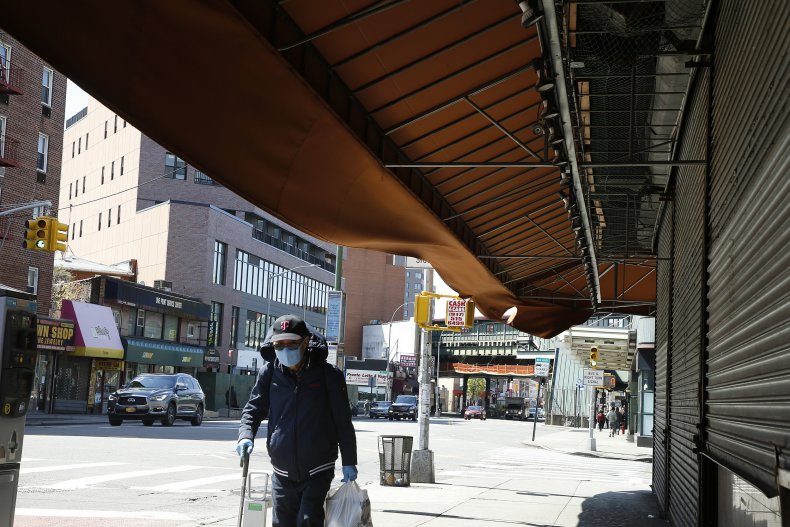 McConnell was revisiting an idea that was mooted following the Great Recession, although then it was roundly condemned by Wall Street, public-employee unions, and governors from both parties concerned about risk it would pose to interest rates, Bloomberg reported.
Whatever the political calculations of McConnell's sentiment, under current law, state governments cannot use the federal bankruptcy system to reorganize their debt. The bankruptcy law was amended in the 1930s to allow cities, towns, and other jurisdictions within states to make use of federal bankruptcy proceedings under Chapter 9 of the bankruptcy code.
However there can be defaults on debt. Eight states and one territory took this route in the 1840s as they undertook debt to build canals and railroads. In the 1870s, most southern states renounced Reconstruction-era debt, according to the Poynter Institute, and in 1933, Arkansas defaulted on its debt. More recently, Detroit, filed for bankruptcy in 2013.
"Most states have laws or clauses in their own constitutions mandating that the states balance their budgets," Richard Grossman, professor and chair of the department of economics at Wesleyan University, Connecticut, told Newsweek.
"Even if Congress changed the law to allow states to do so, there is a constitutional issue—the contracts clause—which may prevent states from declaring bankruptcy and would have to be adjudicated by the courts," he added.
"So although this might be possible in the future, it would have to be sanctioned by Congress, the Administration, the federal judiciary, and the state governments.
As Maclyn Clause, professor of finance at the University of Denver's Daniels College of Business, pointed out, every state, apart from Vermont, is legally obliged to balance its budget in any year.
He believed that whatever the parlous circumstances of a state's finances, ultimately the federal government would come through with funding. However he believed it might be accompanied by tough stipulations on it being spent on essentials such as education, the police, and the transportation departments.
"The states may make a pretty good argument to convince the government that it would be used for necessary services.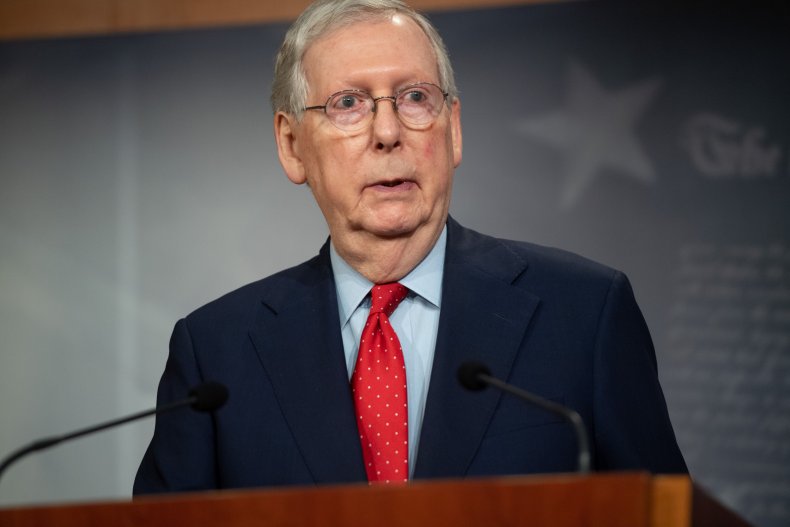 "If a court says you can't declare bankruptcy because it is illegal to do so, but the state says 'I can't pay these bills, because I have no cash,' then it looks like that is a kind of stalemate," he told Newsweek.
While bankruptcy is unprecedented, these are unprecedented times and as the crisis relentlessly rolls on, states may have no choice, said Mariano Torras, chair of the department of finance and economics at Adelphi University, New York.
"The simple arithmetic of the situation might require a new precedent and where the existing laws, the constitution and what the federal code says will, by necessity, be violated."
"Whatever form it takes, we are in a historically major downturn comparable to the 1930s. This is a much bigger deal than what happened during the financial crisis.
"It is conceivable that a state in the present circumstances might declare bankruptcy. In the next few months, it is probably very unlikely, but eventually, if this thing were drawn out over years, which seems increasingly likely, then it may happen."
If that did happen, the consequences could be disastrous for a state when its economy, looking to rebuild itself, was at most vulnerable. It would be difficult to tap the bond markets, new borrowing would be more costly and might have to be collateralized.
"I can't imagine it would happen very smoothly and even if it were to occur it would be a disastrous move on a state's part," said Zachary Cohle, assistant teaching professor at the department of economics at Quinnipiac University.
He said it would mean the renegotiation of pensions which would decrease the income of those out of the labor force. As a result, "you decrease the income of a large proportion of your population within that state.
"It will cause an inability to recover very quickly from the shutdown from the pandemic," he told Newsweek. "Essentially GDP is driven by consumer consumption and if you limit that and there is no way of ever getting that money back to the level it was before, the state's growth path is going to be thrown out of whack. It is handicapping the state after the lockdown."
Melinda Miller, assistant professor at Virginia Tech's Department of Economics, said if states cannot fulfill spending obligations, then the responsibility for the debt could be taken up at lower levels, such as cities.
She said Puerto Rico, although not a state but an unincorporated U.S. territory, was an example of what states could expect if debts got unmanageable, telling Newsweek, it "could be a model on what happens to a state if it defaults on debt.
"I don't think that is anything anyone wants to emulate, the repercussions on that are still being understood," she said.
The infographic below, provided by Statista, shows the number of confirmed COVID-19 cases across the U.S. as of April 24.