Banksy States Exhibit of His Work in Russia Had Nothing to Do With Him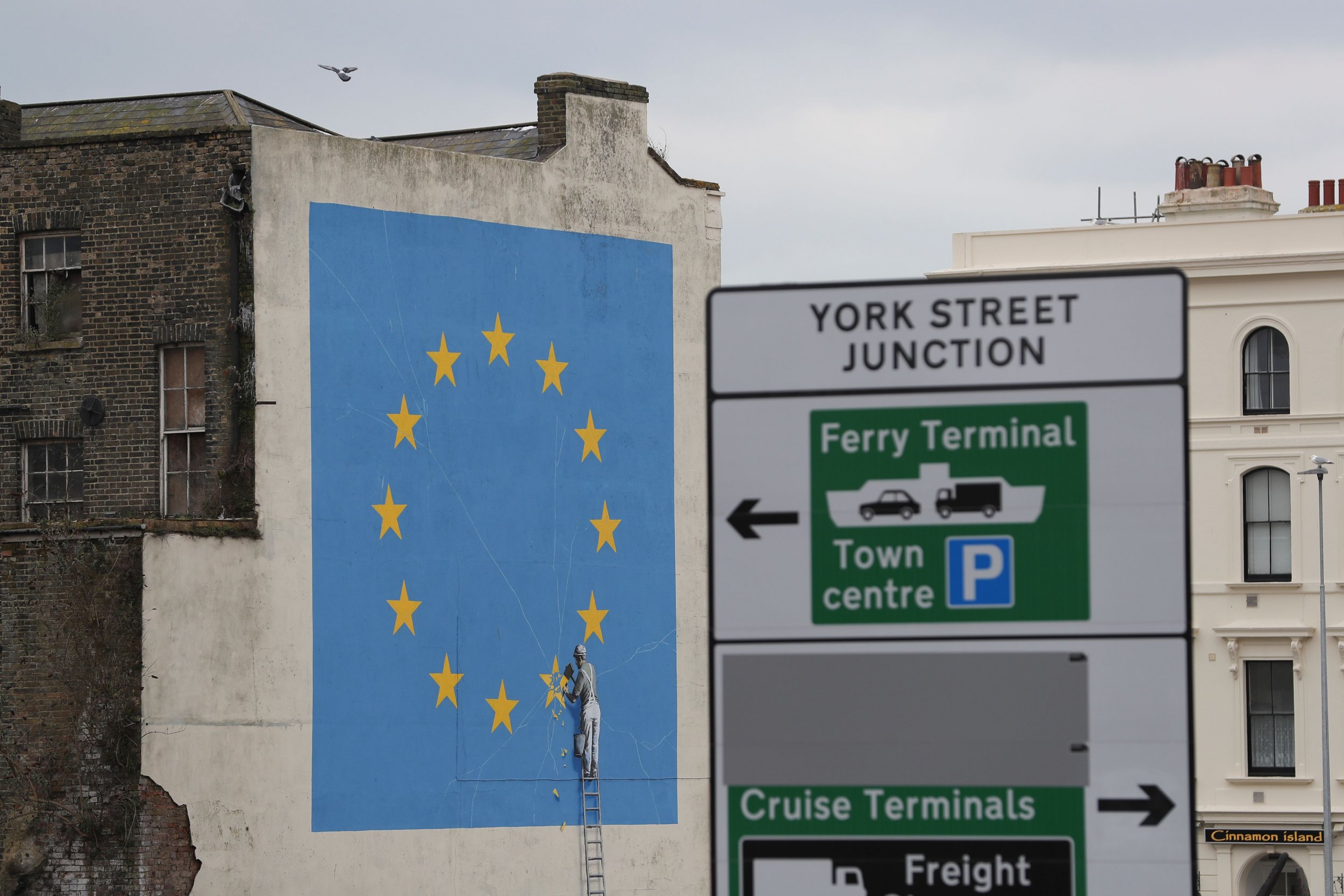 "What the hell is that?"
That was Banksy's initial reaction to a for-profit art exhibit of his work in Russia on social media Wednesday.
Banksy, the internationally renowned street artist, claimed a Moscow exhibit people were paying between eight and $20 (550 to 1,400 rubles) to see featuring his work had nothing to do with him in a screenshot apparently between himself and a friend posted to Instagram.
The exhibit organizers said his response was a compliment to the exhibit. The exhibit has been seen by 250,000 people since it opened on July 2 and is expected to attract about 300,000 more before it closes in September, according to a Huffington Post report.
In a conversation with an unnamed person, Banksy said he "wishes he could find it funny," but admitted he would never "charge people to see my art unless there's a fairground wheel." People online responded to this logic agreeing that charging people to see the exhibit was an affront to everything the British street artist's reputation represented. Many of the commentators disagreed and said that the exhibit was something they enjoyed and thought charging people to see his art only pushed the exhibit further.
"Wow. Well I thought it was excellent to inject some anti consumerist thinking into a city that is clearly pushing a huge capitalist agenda, when the rest of the country is struggling through an economic downturn. I left the exhibition, crossed the road into a public park and found myself in the middle of a Samsung installation, complete with huge video screens, branding everywhere and people handing out useless shit. I think we all need to be reminded why Banksy's ideas are important and if this exhibition means more Russians will be exposed to his work, then I say good on you. It's also very poignant in a post communist country to inject these ideas. Well worth the 600 rubles," said one user.
The exhibition has elements borrowed from the Lilley Fine Art Gallery, several museums of modern art and private collections from around the world, according to the exhibit website. The Moscow location said they added a multimedia space introducing people to the graffiti artist's work.
The site labels Banksy as a "man of mystery and of a catch-me-if-you-can type, a provocateur and prankster," who "has changed the public opinion of street art." Banksy, despite his upset over the situation, said he was not sure he would be "the best person to complain about people putting up pictures without getting permission."
Banksy and the exhibit organizers could not be reached for further comment.