Banksy's Identity 'Revealed' Using Serial Killer Tracking Technique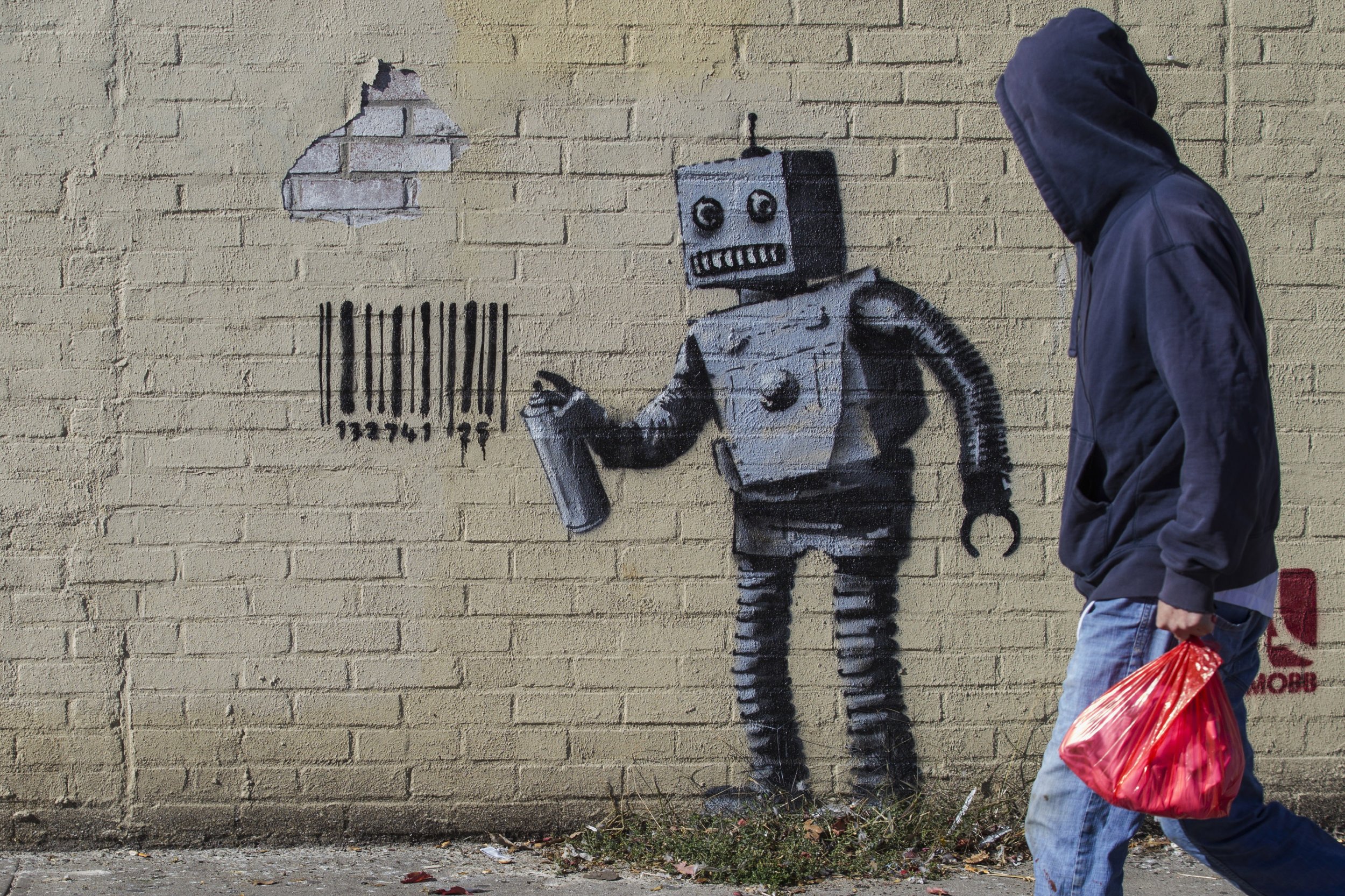 Criminologists have used a technique commonly employed to track serial killers in an attempt to identify the true identity of the pseudonymous street artist Banksy.
Researchers at Queen Mary University of London analyzed the spatial patterns of Banksy's artworks in Bristol and London in an attempt to corroborate the theory that a man named Robin Gunningham is the artist. Gunningham was the subject of an investigation by the Daily Mail in 2008 that claimed to have unmasked Banksy.
"Despite intense media interest, [Banksy's] identity officially remains a mystery," states a paper detailing the research, published in the Journal of Spatial Science on Thursday. "Here, we use geographic profiling, a statistical technique originally developed to prioritize large lists of suspects in cases of serial crime such as murder, rape and arson, to assess the evidence supporting one prominent candidate."
Geographic profiling is used by law enforcement agencies around the world, including the Royal Canadian Mounted Police, the Los Angeles Police Department and the National Crime Agency in the U.K. According to the researchers, the statistical analysis supported the Daily Mail's theory, but could not be used as conclusive proof.
"With no other serious 'suspects' to investigate, it is difficult to make conclusive statements about Banksy's identity based on the analysis presented here, other than saying the peaks of the geoprofiles in both Bristol and London include addresses known to be associated with Robin Gunningham," the researchers concluded. "However, this analysis does provide some support for the theory that he is Banksy."
The paper, titled "Tagging Banksy: Using geographic profiling to investigate a modern art mystery" has faced criticism from a privacy expert who claimed the publication of Gunningham's past addresses is unethical.
The publication of the paper was reportedly delayed by Banksy's lawyers over the wording of a press release promoting the study.
Banksy has not commented on the study and has previously dismissed rumors surrounding his real identity, telling Swindle magazine in 2006: "I have no interest in ever coming out. I figure there are enough self-opinionated assholes trying to get their ugly little faces in front of you as it is."