Banners Reading "Goodell Must Go" Fly Over NFL Games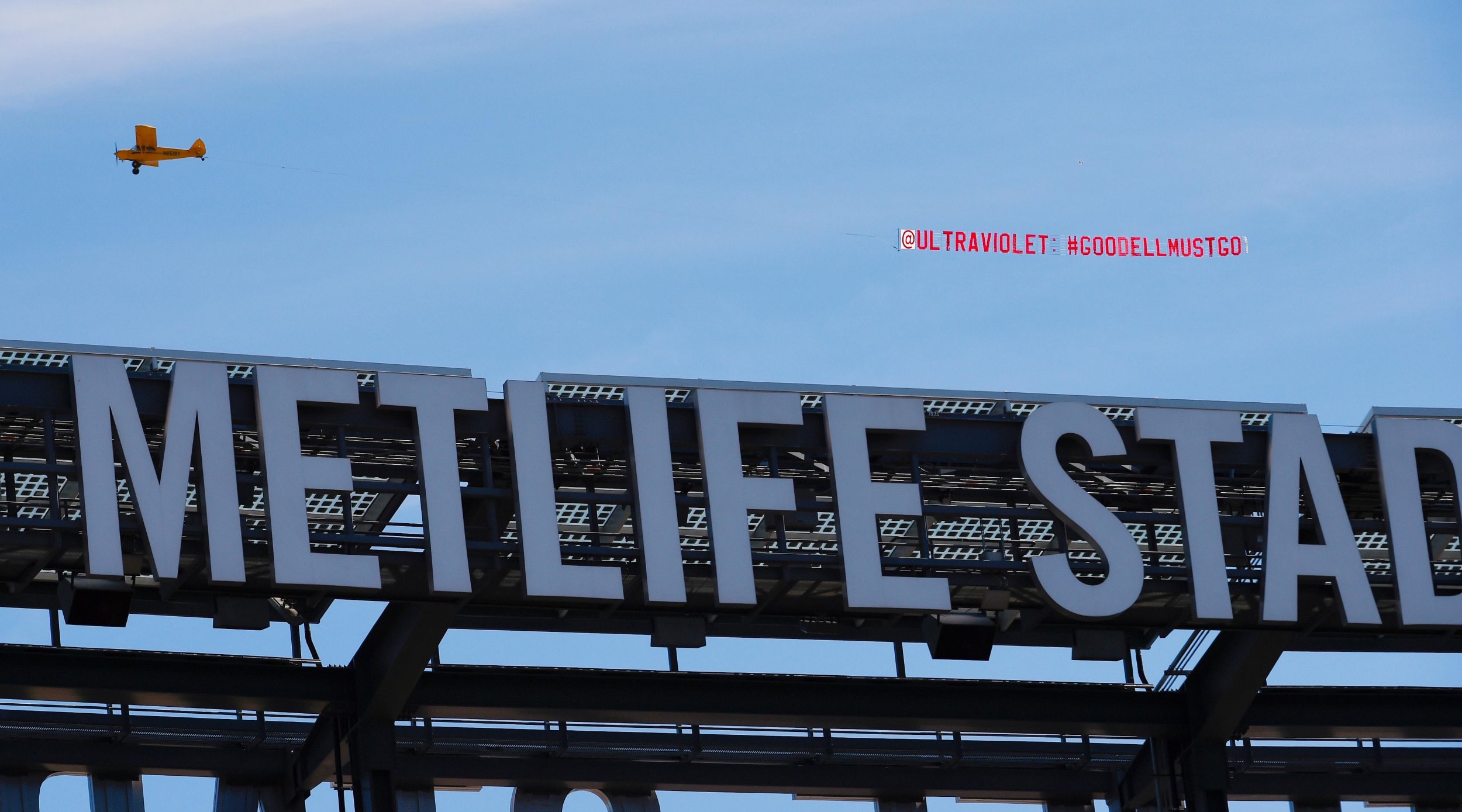 Right before Sunday afternoon's Giants-Cardinals game kicked off, a banner flew over MetLife Stadium reading: "@ULTRAVIOLET: #GOODELL MUST GO," refencing the National Football League current commissioner Roger Goodell. The banners will fly over four NFL games today and tomorrow, including the Browns/Saints game in Cleveland, OH and the 49ers/Bears game in Santa Clara, CA today, as well as tomorrow's Colts/Eagles game happening in Indianapolis, IN, according to Deadspin.
The women's advocacy group UltraViolet has been petitioning for the commissioner to step down from his position, given his recent mishandling of the controversial Ray Rice case. Earlier this month, a video surfaced of the Baltimore Ravens player beating his wife, Janay Rice, to blows and knocking her out. The NFL reportedly received the video back in April, long before it became public. The league initially suspended Rice for two games before indefinitely placing the player on the sideline after they faced increased pressure from advocacy groups, UltraViolet among them.
UltraViolet's petition, which advocates for Goodell's resignation, has received over 15,000 signatures to date. "In a country where a woman is battered every 9 seconds and 1 in 4 women experience domestic violence in their lifetime, we simply cannot afford to have an NFL commissioner who doesn't take this issue seriously," the petition reads.