Steve Bannon Calls for the Beheading of Dr. Fauci on Podcast
Media personality and political strategist Steven Bannon called for Dr. Anthony Fauci's beheading today on his podcast War Room: Pandemic. The chief executive officer of Pres. Trump's 2016 presidential campaign onetime Chief Strategist and Senior Counselor to the President said Trump's second term shouldn't just start with the firing FBI Director Chris Wray and top infectious disease expert Dr. Anthony Fauci on national TV. He said their thinks their "heads on pikes" would be more suitable.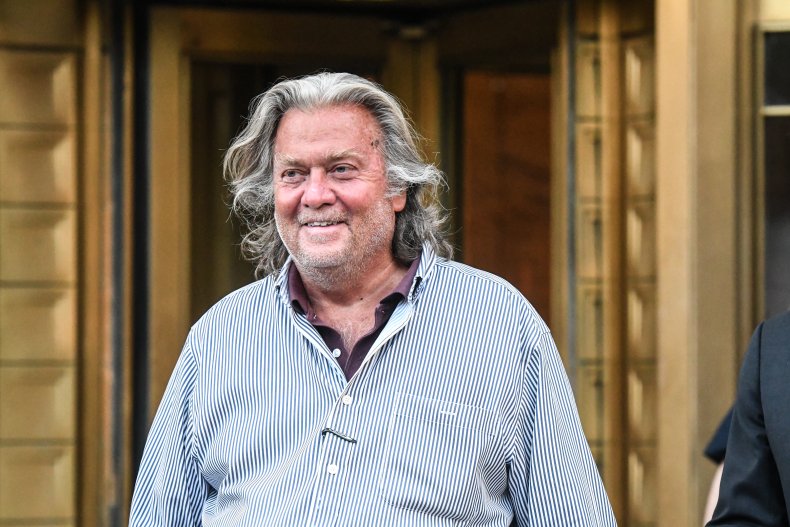 Below is a partial transcript of the discussion between Bannon and his co-host.
STEVE BANNON (HOST): Second term kicks off with firing Wray, firing Fauci.
Now, I actually want to go a step farther, but I realize the president is a kind-hearted man and a good man. I'd actually like to go back to the old times of Tudor England, I'd put the heads on pikes, right, I'd put them at the two corners of the White House as a warning to federal bureaucrats. You either get with the program or you're gone -- time to stop playing games. blow it all up, put Ric Grenell today as the interim head of the FBI, that'll light them up, right.
[Note: Grenell is a former Acting Director of National Intelligence, who held a press conference Thursday morning in Las Vegas announcing a lawsuit seeking to block "illegal votes" in Nevada.]
JACK MAXEY (CO-HOST): You know what Steve, just yesterday there was the anniversary of the hanging of two Tories in Philadelphia, these were Quaker businessmen who had cohabitated if you will with the British while they were occupying Philadelphia. These people were hung. This is what we used to do to traitors.
BANNON: That's how you won the revolution. No one wants to talk about it. The revolution wasn't some sort of garden party, right? It was a civil war. It was a civil war.
Bannon left his strategist and counselor position in the Trump administration after eight months to return to Breitbart News, where he is a former executive chairman. He left Breitbart again following the release of his book Fire and Fury, which drew the ire of Trump due to critical comments it contained of the president. The two seemingly reconciled later, but this August he was arrested with three others and charged with conspiracy to commit mail fraud and money laundering in connection to the We Build The Wall campaign. He has pleaded not guilty, and the date of his trial is scheduled for May, 2021.