Bannon May Rail Against China, But His Chief Bankroller is Chinese National
As Steve Bannon continues to rail against China and its policies, the far-right commentator's financial backer all along has been a billionaire Chinese national named Guo Wengui.
The relationship is back on the radar now that a judge has slapped Guo, who also uses the aliases Kwok Ho Wan and Miles Guo, with a hefty fine for leaving U.S. waters in a multi-million dollar yacht, the same vessel Bannon was arrested on for fraud charges in 2020.
Bannon and Guo's relationship commenced shortly after he left the White House in 2017. Though Bannon has constantly bashed China, that didn't stop him from going into business with the Chinese billionaire.
The two developed a mutually beneficial relationship when Guo graced Bannon with a $150,000 loan, according to the New York Times. Their relationship deepened when Guo's company, Guo Media, contracted Bannon for at least $1 million for "strategic consulting services," according to Axios.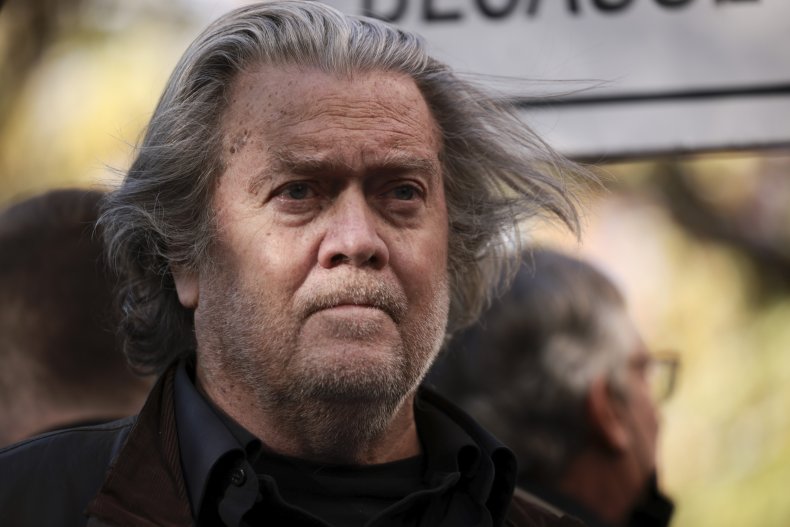 Bannon has been outspoken about China's emerging economic strength and diplomacy.
"We're at economic war with China," Steve Bannon told The American Prospect in 2017. "It's in all their literature. They're not shy about saying what they're doing. One of us is going to be a hegemon in 25 or 30 years and it's gonna be them if we go down this path."
Guo is also very outspoken against the Chinese government. He fled Beijing in 2014 when authorities accused him of bribery and money laundering, according to The Washington Post. The two men found common ground in their opposition to the Chinese Communist Party.
"We both naturally despise the Chinese Communist Party," Guo said in a 2018 interview, according to the Greater China Journal. "That's why we've become partners."
Through it all, Guo seems to have stayed close with Bannon. Bannon was arrested on Guo's yacht in 2020 on charges of using money raised through the viral "We Build the Wall" campaign to fund his personal expenses.
Guo now faces $134 million in contempt of court fines after running afoul of a New York judge, the Daily Beast reported Friday. Guo refused to move his $28 million yacht back into U.S. waters, defying the court's order barring him from selling or relocating the boat or any other property he controls—resulting in a daily forfeiture of $500,000. Guo has until Monday to pay.