Why Trump May Need Steve Bannon's Help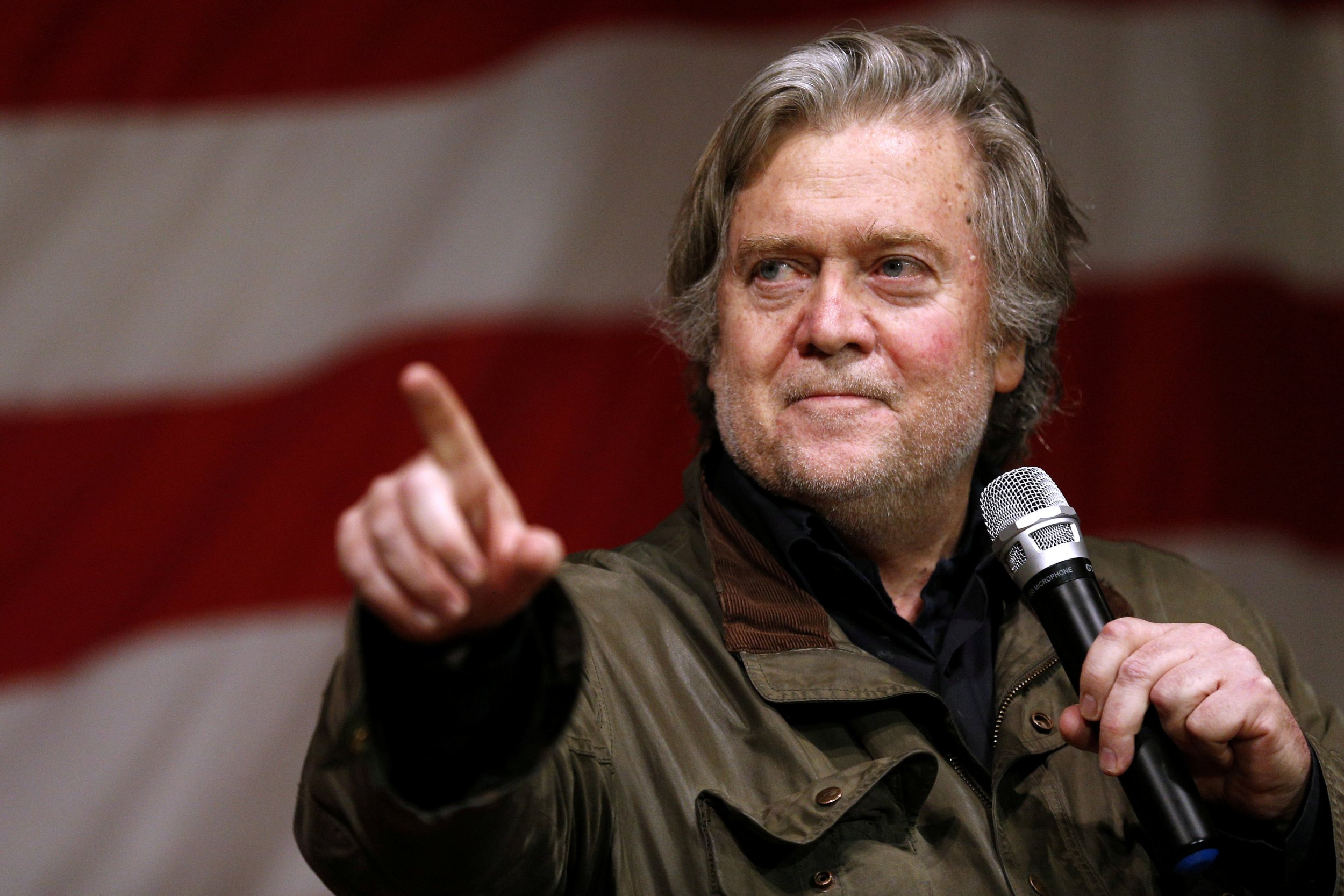 Stephen Bannon's exile from Trumpworld appears to be complete. Dismissed from the White House in August, he saw his position as the president's self-described "wingman" unravel in the past two weeks, as his unflattering comments about both Donald Trump and his family made international headlines with the publication of Michael Wolff's Fire and Fury, a look into the West Wing that would have been impossible without Bannon's apparent candor.
Now, that candor could extent to the investigation by special counsel Robert Mueller into potential Russian interference in the 2016 election. Bannon received a subpoena from Mueller on Tuesday. While nobody knows what he will say under oath, he may have damaging information on Trump's family and associates—not to mention Trump himself.
Related: Steve Bannon's plan to make America great again
And yet Bannon badly needs Trump, who has the capacity to carry out his nationalist economic agenda. Trump, at the same time, needs Bannon, his strongest link to the populist right.
Is it possible, then, that Bannon could stage a comeback?
Given Trump's anger at Bannon, a return to the president's favor may seem unlikely. One potentially ameliorating factor: Trump is well known to have an aversion to confrontation. His famous catchphrase from The Apprentice notwithstanding, he rarely fires people he employs, and when he does, he sometimes asks them to return. Although he replaced Corey Lewandowski, his first campaign manager, Trump continued to seek out his counsel, while Lewandowski continued to speak energetically on Trump's behalf on CNN. Recently, he was at the White House, advising the president on the 2018 midterm elections.
Coming back into the Trumpian fold is "certainly within the realm of possibility," says one person close to Bannon, who asked for anonymity in order to speak frankly. "But ONLY if Bannon can first set aside his hubris, be patient and take a clear-eyed look in the mirror at the mistakes he made that caused this rupture in the first."
Bannon may not be valuable in the White House, but he could be indispensable on the campaign trail. Longtime Trump adviser Sam Nunberg was fired by the New York real estate mogul on August 2, 2015, just a month-and-a-half into the campaign, and was later sued by Trump for $10 million. He believes that when Trump begins earnestly campaigning for the 2020 election, he will seek Bannon's counsel. "I predict Steve will have regained and rehabilitated his stature as a powerful voice" by that time. "Steve," he adds, "has a plan."
Kurt Bardella, who once worked at Breitbart News with Bannon, explains that, "For Steve to succeed, he needs Trump to fail." Only when Trump is down, in this case, will Bannon's loyalty and pugnacity once again become an asset.
Others are not so sure that a reconciliation is possible, given that Bannon insulted both Ivanka Trump ("dumb as a brick") and Donald Trump Jr. ("treasonous" for meeting with a Russian lawyer at Trump Tower). Talking to Mueller certainly can't help, even if he doesn't have much choice.
"Trump has let it be known to intimates that there's no coming back," says Roger Stone, who was fired by Trump around the same time as Nunberg. "Steve is persona non grata."
Even so, Bannon remains one of the most feared and well-connected figures on the right. He may no longer have the White House, or even Breitbart, yet he is intent on playing a role in the future of the Republican Party. Asked about Bannon's prospects, veteran Republican strategist Rick Wilson compared him to a resistant strain of disease: "It's not dead yet," he said of the political war Bannon promised to wage.
For now, at least, Bannon will have to fight it without Trump.