Steve Bannon Eyes Taxing The Rich More: Republican Strategist Bucks Party's Historic Policies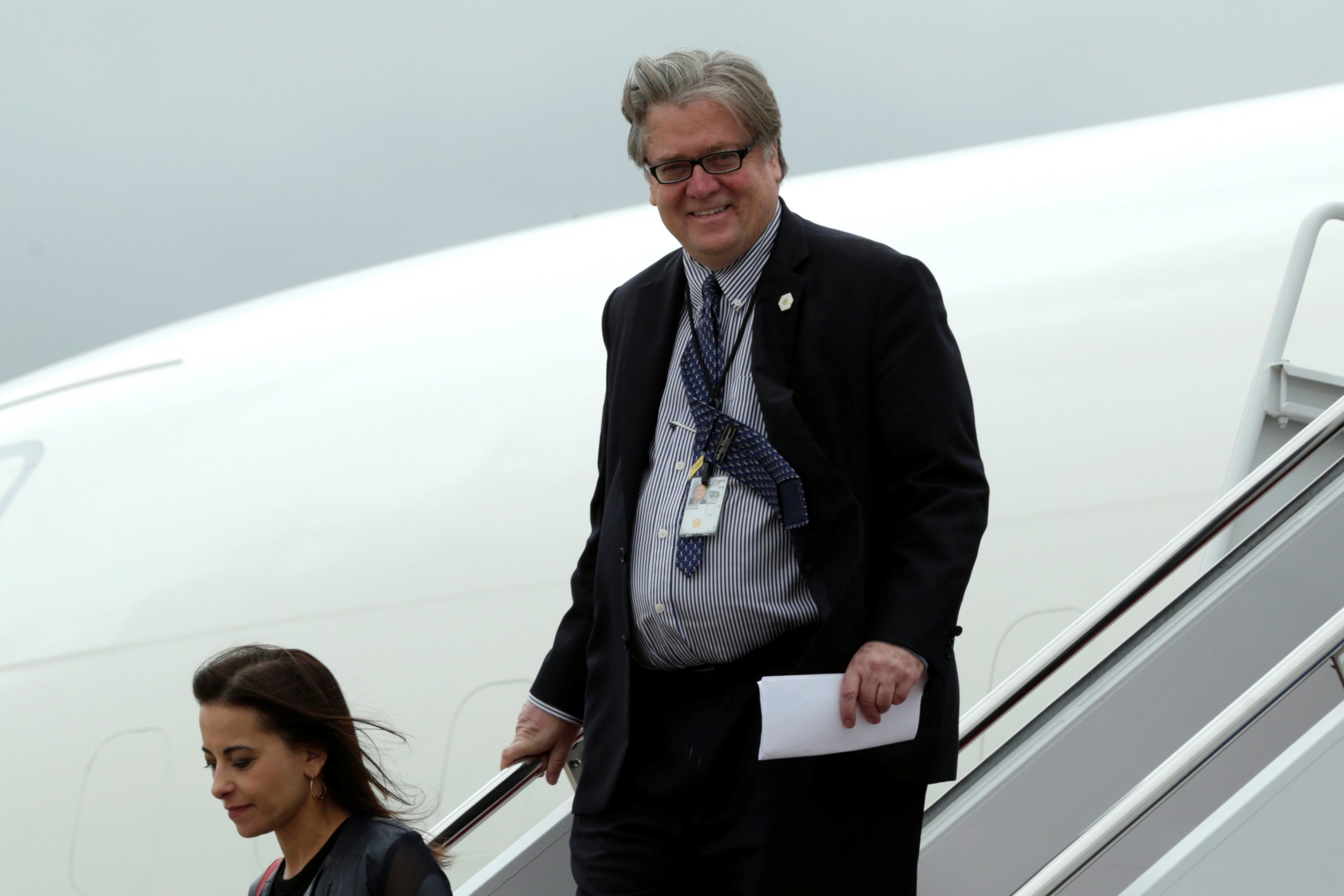 Bucking decades of Republican policies, chief White House political strategist Steve Bannon wants to increase taxes on the country's wealthiest citizens in order to shape cuts for lower-income Americans, Axios reported Monday.
The report indicates that Bannon, well known to enjoy poking and prodding the Republican establishment, has created a "stir" inside the administration while it also battles to pass a controversial Obamacare replacement and looks ahead to a tax reform policy led by Treasury Secretary Steve Mnuchin and President Donald Trump's chief economic adviser, Gary Cohn.
The former Breitbart chief reportedly said he wants to "have a 4 in front of it," in reference to the current tax rate of 39.6 percent for those earning more than $418,400 per year.
Yet it's possible the White House has already moved past Bannon's idea. The Weekly Standard quoted one senior administration official as saying, "We're beyond that."
The potential move marks a possible resurgence of power for Bannon, who's war in the press with Trump's son-in-law and do-it-all adviser Jared Kushner created rifts within the chaotic administration and led to Trump himself telling both to "work this out."
The report also offered a glimpse into the ideas that Cohn and Mnuchin have kicked around for possibly the first major change to the country's tax policy in more than 30 years. In April, Trump was tinkering with the idea of chopping the corporate tax rate from 35 percent to 15 percent. Both Mnuchin and Cohn support that reduction, as they are not "timid" about making large cuts.
Both also are in favor of making sure the potential cuts run longer than 10 years, despite the potential for increasing the federal deficit and keeping the federal budget unbalanced.
However, Mnuchin and Cohn think that even if health care reform fails, the administration must push forward and get tax reform done this year because it won't be able to gain Democratic support next year with the midterm elections looming. Cohn may even step down if the tax plan fails.
While Bannon's idea may at first appear anathematic to the GOP's long-held tax positions and policies, state-level Republicans in South Carolina, Tennessee and Kansas have recently increased taxes, The New York Times reported Sunday.
Both South Carolina and Tennessee have levied a gas tax increase, with the latter doing so for the first time in nearly three decades, according to the Times.
In Kansas, Republican Governor Sam Brownback's tax cuts, which began in 2011, were supposed to spur the state's economy, but growth has not followed.