Mueller Will 'Crack Trump Jr. Like an Egg,' Says Bannon, Branding Russia Trump Tower Meeting 'Treasonous'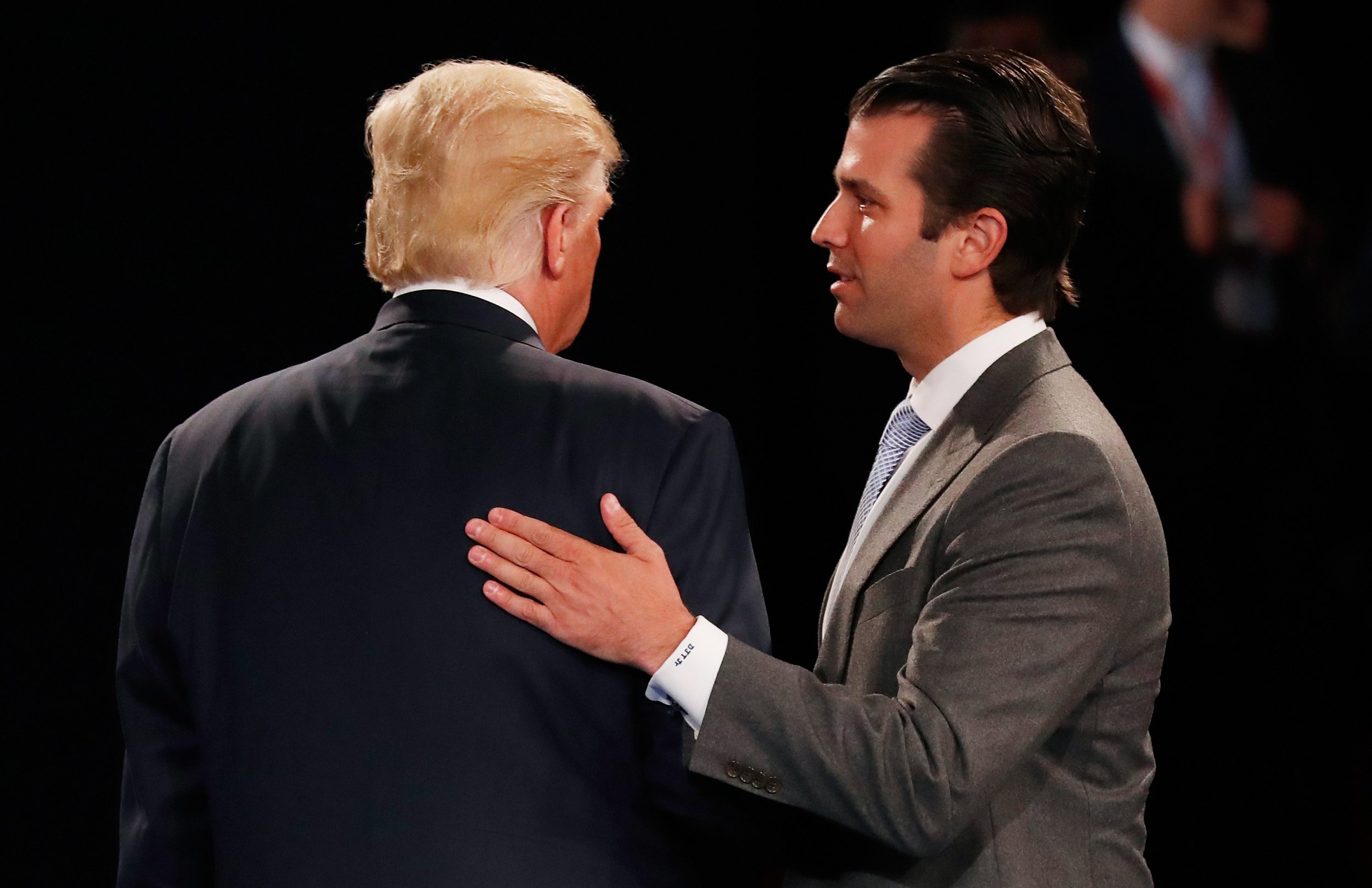 Former White House chief strategist Steve Bannon has described the Trump Tower between the president's son, Donald Trump Jr., and a Russian lawyer touting damaging information about Hillary Clinton as "treasonous," according to a new book by author Michael Wolff, seen by The Guardian newspaper.
In his book Fire and Fury: Inside the Trump White House, Wolff quotes Bannon describing the June 2016 meeting, which is reportedly under investigation by special counsel Robert Mueller's probe into alleged collusion between the Trump presidential campaign team and administration and Russia.
"The three senior guys in the campaign thought it was a good idea to meet with a foreign government inside Trump Tower in the conference room on the 25th floor—with no lawyers. They didn't have any lawyers. Even if you thought that this was not treasonous, or unpatriotic, or bad shit, and I happen to think it's all of that, you should have called the FBI immediately."
Bannon told Wolff that if any such meeting had to take place, it should have been set up "in a Holiday Inn in Manchester, New Hampshire, with your lawyers who meet with these people." Any information, he said, could then be "dump[ed]… down to Breitbart or something like that, or maybe some other more legitimate publication."
Bannon resumed his position as CEO at Breitbart after being pushed out of the White House in August.
He told Wolff that the investigation into alleged Russian collusion will focus on money laundering, and predicted: "They're going to crack Don Jr. like an egg on national TV."
Trump's son-in-law, Jared Kushner, and then campaign chairman, Paul Manafort, were also present at the Trump Tower meeting with Russian lawyer Natalia Veselnitskaya. The meeting was brokered by an intermediary, who emailed Trump Jr. to say the Russian had damaging information on Hillary Clinton, his father's presidential rival.
Bannon joined the Trump campaign as chief executive in August 2016, and in a September 2016 interview with Charlie Rose semmed to criticize meetings between Trump campaign officials and Russians before he took the reins.
"You know, I don't know why people had to have meetings with other countries. I thought there was more than enough there," Bannon says, referring to publicly available damaging information about Clinton.