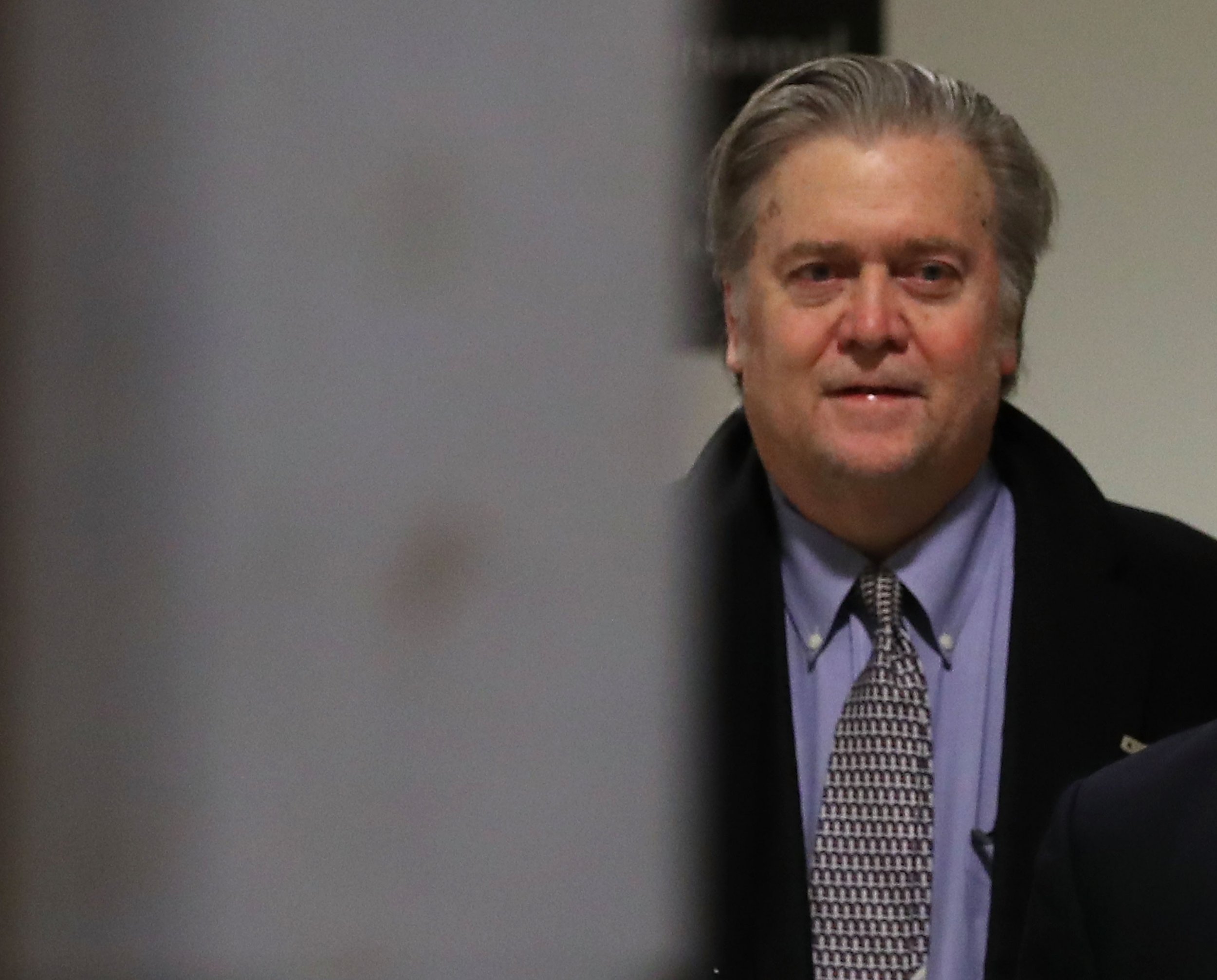 Dozens of University of Chicago students, faculty, and community members held a rally Thursday morning to protest the university's decision to allow former White House chief strategist Stephen K. Bannon to speak at the college later this year.
Earlier this month, Booth School of Business professor Luigi Zingales invited Bannon to debate "the economic benefits of globalization and immigration" with "an expert in the field," with Zingales serving as moderator.
Campus newspaper The Chicago Maroon reported on Wednesday evening that Bannon accepted Zingales' invitation. Students and faculty quickly organized Thursday's rally soon after the news broke.
A date has not been set for the debate.
Bannon's representatives did not respond to requests for comment.
In a written statement released after Thursday's rally, Zingales defended his decision to invite Bannon to speak on campus.
"I can hardly think of a more important issue for new citizens and business leaders of the world than the backlash against globalization and immigration. Whether you agree with him or not (and I personally do not), Mr. Bannon has come to interpret and represent this backlash in America. For this reason, I invited Mr. Bannon to a debate on these issues with our faculty," the statement reads.
If Bannon follows through with the invitation, he would be the third former Trump official to speak at the university since the 2016 presidential election.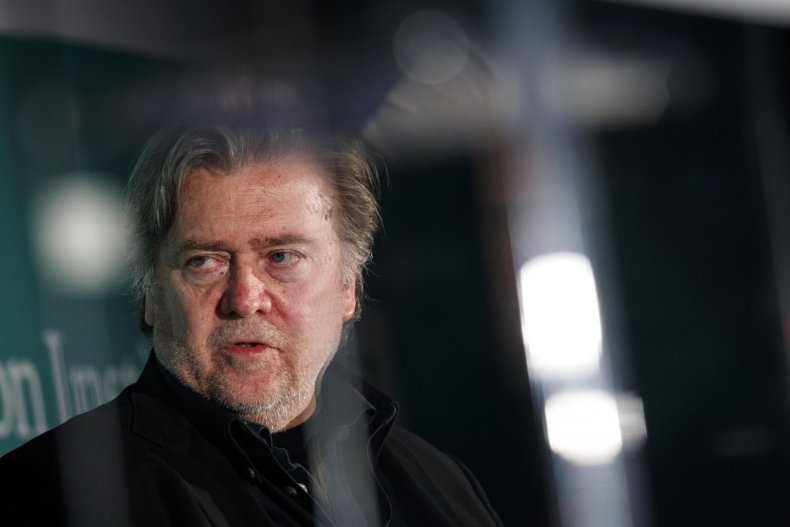 Since stepping down as Breitbart News' chief executive earlier this month, Bannon—who left the White House last August amidst reported infighting among high-ranking members of President Donald Trump's administration—has not given a public speaking appearance.
On Thursday morning, dozens rallied outside the Booth School to protest the University's decision to allow Bannon to speak on campus.
"As the founder of Breitbart News and a top advisor to Donald Trump, Bannon has promoted misogynistic, homophobic, white supremacist ideologies that demean and dehumanize marginalized communities," the protest's Facebook event description reads.
Rumors of Bannon possibly being invited to speak on campus have been circulating among faculty members last week. On January 18, a handful of professors began circulating a petition calling on the university's administration to step in and disallow Bannon from speaking on campus.
"As a university, we must do the difficult work of collectively judging how we enact our espoused principles and adjudicating between principles that point us in different directions. We believe that Bannon should not be afforded the platform and opportunity to air his hate speech on this campus," the petition reads.
At least 23 professors and faculty members had signed the petition as of Thursday afternoon.
University administrators have not responded directly to the petition's demands but trumped the school as a site of freedom of speech and political engagement in statement issued Thursday.
"The University of Chicago is deeply committed to upholding the values of academic freedom, the free expression of ideas, and the ability of faculty and students to invite the speakers of their choice," the statement reads.
But many on campus contend that the university has no obligation to provide Bannon with a platform because his international notoriety provides him the freedom to speak and express his views.
"The issue isn't free speech, but the privilege of having one's rants sponsored, authorized, legitimated by a prestigious university, which ought to know better than to lend its good name to a demagogic provocateur like Bannon, a man who has fronted for white supremacists and neo-Nazis," professor Bruce Lincoln, who went to Thursday's rally, told Newsweek.
"[Bannon] hardly meets the standards—academic, intellectual, and moral—that the university normally takes into account when it issues invitations."
The university has a record of deriding political correctness on its campus in recent years.
In 2016, incoming first-years received a letter from Dean of Students Jay Ellison saying that the school does not condone safe spaces or trigger warnings. Last February, a week after the university's Institute of Politics hosted Trump's former campaign manager Corey Lewandowski, university president Robert Zimmer said in an interview with The Wall Street Journal that all speakers invited to college campuses should be able to speak, even noted white nationalist Richard Spencer.