Steve Bannon, Jared Taylor and the Radical Right's Ivy League Pedigree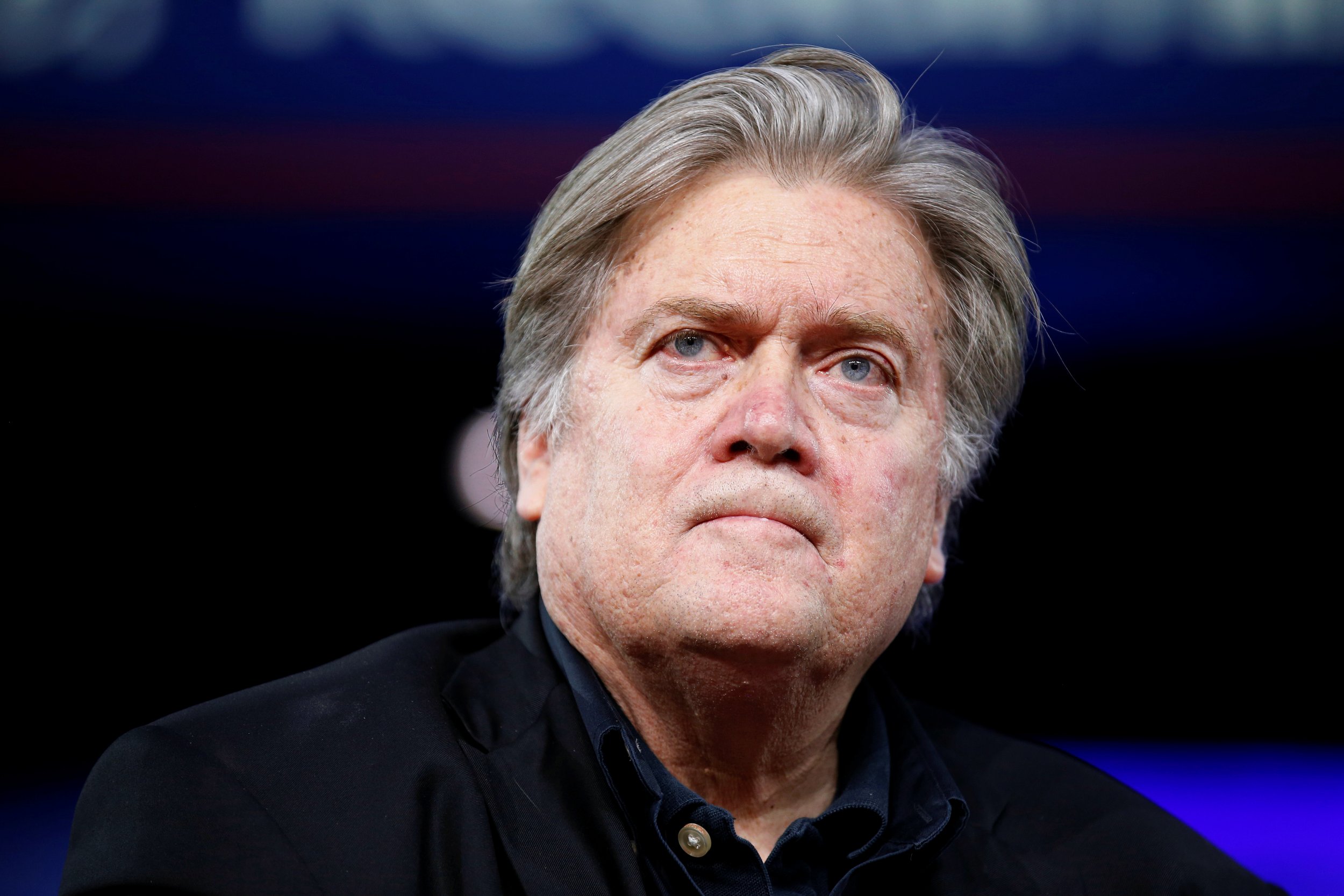 Bigotry comes in many guises, whether it be people wearing business suits, bomber jackets or brown or blue uniforms. But for whatever reason, most people assume racists and their fascist friends are ill-educated, lower-class oafs in sweatpants. Leaders of the current generation of American xenophobes contradict that cliché: These men have degrees from some of the nation's top universities, having attended Harvard, Yale and Chicago. They write books and make films. One of them even won a Guggenheim.
Like Steve Bannon, the former Breitbart publisher who is now one of the top advisers to President Donald Trump, they are a well-read group who cloak their ideas about the intrinsic superiority of white men in selected passages of literature, history, philosophy and science, while still appealing to the public's most base emotions.
Related: The rise and fall of an alt-right Breitbart hero
Their blue-chip pedigrees might at least partly explain the seamless way in which once-verboten ideas—from a kind of soft racism that wins plaudits from David Duke (Iowa Representative Steve King tweeting that we can't restore civilization "with someone else's babies") to the false and xenophobic notion that immigrants commit more crimes than American citizens—seem to have gained more mainstream acceptance. These pseudo-scholarly front men speak softly and intelligently while sipping their wine and chai, pushing ideas that embolden a cult of anti-Semitic, misogynistic Twitter trolls and have led to an upsurge in hate crimes.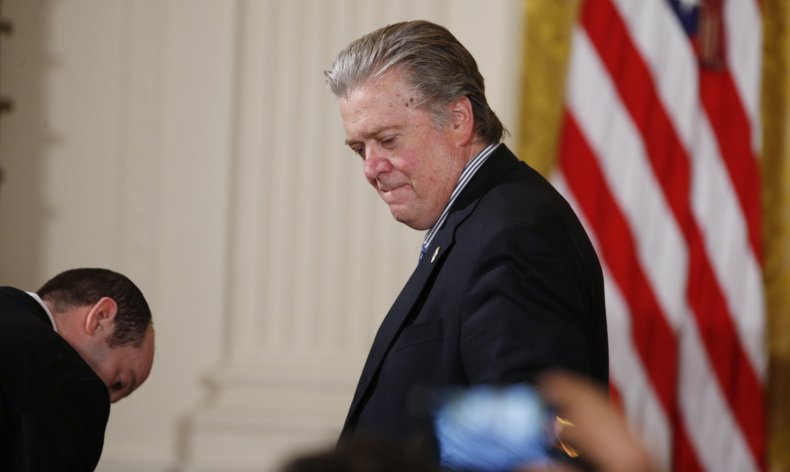 "In our culture, we ascribe legitimacy to people who have attended high-end institutions, who come from pedigreed universities and Ivy League schools," says Ryan Lenz, editor of Hate Watch and a researcher at the Southern Poverty Law Center who has studied the so-called alt-right political movement. "We invest intelligence with a moral veneer. He's smart and therefore must be good. And there is the expectation among journalists that people who hold racist ideas have to be from Podunk, or Nowheresville, with only high school educations and the inability to understand four-syllable words. The fact that you are capable of reading dense books on philosophy doesn't mean you are a good person or admirable."
Ironically, these schools are also among those on the forefront of the campus free-speech "safety" movement. Yale, for instance, was the scene of one of the most notorious free-speech controversies a few years ago, when students demanded the resignation of an instructor over comments making light of regulations about potentially offensive Halloween costumes.
The right has long accused universities of being too far left and unfriendly to conservative students, and that might be fomenting the hyper-radical campus reaction, Marin Cogan recently wrote in The New York Times. The highly educated white-is-right crowd mostly came through these universities during and after the 1960s, when leftist ideas—and professors—were gaining power, and they are prototypes for the newly empowered (via Trump) and more provocative generation of extreme rightists on campus.
Richard Spencer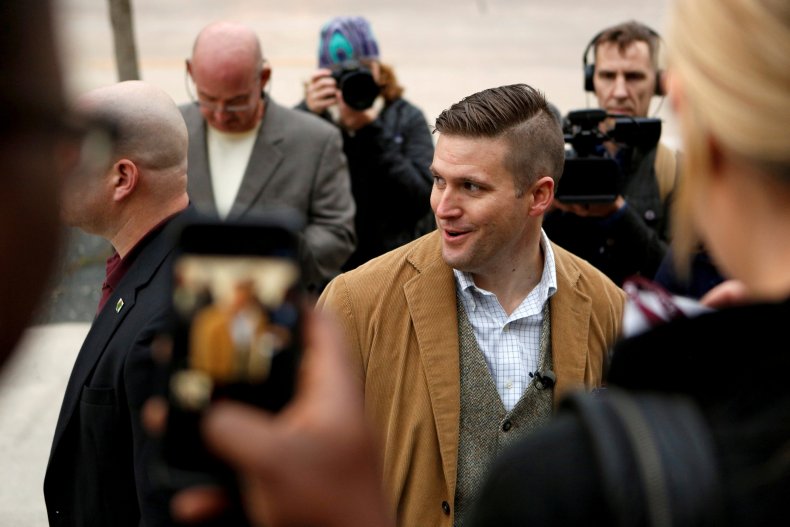 The 38-year-old white supremacist who famously led his followers in Washington, D.C., in a Hitler-style salute to Trump after the election, Spencer is the product of one of the best liberal arts educations available in America. He graduated from the elite St. Mark's School of Texas in Dallas, received a B.A. with high distinction in English literature and music from the University of Virginia and earned an M.A. in the humanities from the University of Chicago. He spent the summer of 2005 and 2006 at the Institute Vienna Circle and pursued a doctorate in modern European intellectual history at Duke University. He has said he left Duke early "to pursue a life of thought-crime."
Spencer is president of a white nationalist think tank, the National Policy Institute, which was founded in 2005 and among other things publishes supposedly scientific books on race and intelligence. He advocates not just curtailing immigration but also creating an "ethnostate" for whites in North America and even on the moon.
The Boston-born wonk owns a cotton farm in Louisiana, lives in Montana and "credits his time at the University of Chicago...for his intellectual flowering," according to the Chicago Tribune. He has said that being educated, clean-cut and well-dressed is good for the movement. "We have to look good," Spencer told Mother Jones, adding that "being part of something that is crazed or ugly or vicious or just stupid, no one is going to want to be a part of it," and that "redneck, tattooed, illiterate, no-teeth" people are blocking his progress.
Steve Bannon
Before he was Trump's chief strategist, Bannon earned a master's degree in national security studies from Georgetown University and an MBA from Harvard, in 1983, before heading off to Goldman Sachs and then Hollywood, where he made a fortune from Seinfeld residuals. Bannon is famously bookish (see Bannon's Canon), and classmates at Harvard recalled him as being sharp and gregarious, although some women found him abrasive. "There was some anger there. He was wound really tightly," one former female classmate told The Boston Globe. "I've lost sleep around the fact that he's so close to the president of the United States.... The women in my section have as well."
Bannon says his filmmaking idol is the Nazi propagandist Leni Riefenstahl, but his auteur efforts didn't win acclaim in Hollywood, where he produced 18 films (and directed nine) about the conservative movement, from Ronald Reagan to the women of the Tea Party. The films are characterized by pounding music, flags, explosions, fires and bucolic American landscapes, and they never impressed the critics, much less turned blockbuster profits.
Writer Rick Perlstein, in a scathing and hilarious review of the Bannon oeuvre, wrote: "The insults to linear logic only enhance the film's effect: this is sense-rape, meant to disarm critical faculties." He called the soundtrack of Occupy Unmasked—a film that supposedly revealed the Occupy Wall Street movement as a front for globalists like right-wing bugaboo George Soros—"unceasing, loud, dull, dissonant.... Well, you couldn't call it music. It was more like a deep rumble, the aural equivalent of a laxative to loosen one's critical faculties."
Bannon has said he is not "alt-right," but he has taken pride in and credit for giving the movement a home on Breitbart. In his public statements over the years, on radio shows and in speeches, Bannon has also expressed extreme anti-immigrant and anti-Islam positions.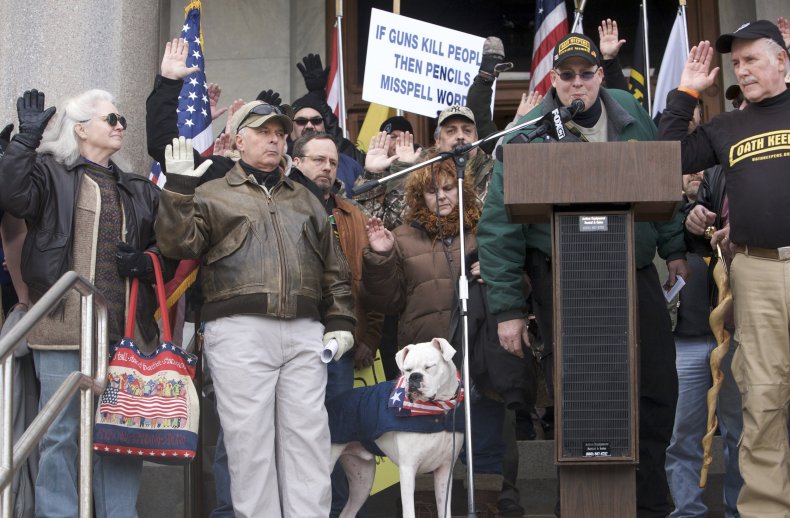 Elmer Stewart Rhodes
Like Bill and Hillary Clinton, Rhodes, the founder of a national armed paramilitary outfit, has a law degree from Yale Law School. A former Army paratrooper, Rhodes graduated from the University of Nevada, Las Vegas, in 1998. After graduating from Yale Law School in 2004, he clerked for Arizona Supreme Court Justice Michael D. Ryan.
In 2009, he founded Oathkeepers, which watchdog groups have said is a hatchery for armed right-wing American extremists. Oathkeepers encourages current and former members of the military and law enforcement to disobey orders they deem violate the Constitution. Some of its members toted semiautomatic rifles around Ferguson, Missouri, during the unrest there. The Anti-Defamation League lists the group as domestic terrorists and extremists, and the Southern Poverty Law Center called Rhodes an extremist. He claims Oathkeepers has more than 30,000 members, but the number is unverifiable.
Rhodes has long warned of a coming "last stand" against globalists, and he has touted his theories on Alex Jones's Infowars program and other right-wing media outlets. Oathkeepers is something of a clown factory—its members once stormed a small Arizona town over alleged "new world order" signals from local government—and somewhat terrifying: Members have been indicted by a federal grand jury for threatening to unleash a violent attack on Oklahoma state government officials on April 15, tax day. Another member was sentenced to 20 years in prison for storing bombs at his and a friend's home and for obstructing justice.
Jared Taylor
This Yale-educated racial theorist earned a B.A. in philosophy in 1973. He graduated from Institut d'Etudes Politiques de Paris (Sciences Po) in 1978 with a master's degree in international economics and speaks fluent Japanese and French. He has also taught Japanese at Harvard summer school.
"I think a substantial genetic contribution to racial differences in average IQ is about as close to proven as anything ever is in the social sciences," he believes. The son of missionaries to Japan, Taylor calls himself a "racial realist," and once wrote: "Our rulers and media executives will try to turn the story of Hurricane Katrina into yet another morality tale of downtrodden blacks and heartless whites.... But many whites will realize—some for the first time—that we have Africa in our midst, that utterly alien Africa of road-side corpses, cruelty, and anarchy that they thought could never wash up on our shores."
In 1990, he founded the New Century Foundation, promoting white superiority pseudoscience and publishing American Renaissance, a magazine focused on race and intelligence, and eugenics.
The July-August issue of Yale's alumni magazine published a notice from "Sam Taylor" in its notes for Class of '73: "Did you know that one of your classmates is officially considered a 'hate-monger' by the Southern Poverty Law Center? I believe this is a first for Yale. You can judge for yourself whether I am a 'hater' if you read my just-released book, White Identity: Racial Consciousness in the 21st Century."
Paul Gottfried
Another Yale man, Gottfried coined the phrase "alternative right" in 2008 during a speech, (Spencer gets credit for first using "alt-right") and got a Guggenheim genius grant in 1983 for work in his field of study in U.S. history. His Jewish parents fled Hungary in 1941. He founded the H.L. Mencken Club in 2008, which runs conferences that, according to the Southern Poverty Law Center, provide a platform for white nationalists and racists.
Gottfried is a paleoconservative who believes intelligence is racially determined. Among his writings are efforts to rehabilitate the reputation of Nazi philosopher Carl Schmitt. The Mencken Club has hosted white identity speakers like Richard Spencer.
'This Has Been Deeply Troubling'
The alma maters of these pedigreed racists have reacted cautiously or not at all. A University of Chicago spokesperson told the college newspaper: "The views of individuals among 160,000 alumni do not speak for the University." A spokesman for Yale responded to a Newsweek question for comment about the alumni by saying: "You'd have to speak with them about how and when their ideas were formed."
Alumni of St. Mark's School of Texas have denounced Spencer. Headmaster David W. Dini addressed the school after the alt-right leader shouted versions of Nazi slogans in D.C. "This has been deeply troubling and terribly upsetting to our whole school community. At St. Mark's, we reject racism and bigotry in all its forms and expressions," Dini wrote. "Our mission, values, and programs stand in direct opposition to these vulgar ideas. In light of such comments, our mission to develop boys of strong character, compassion, empathy, and courage has increasing relevance and importance."
A crowdfunding page started by the St. Marks class of 1997, Spencer's class, raised more than $50,000 for an agency resettling refugees in the Dallas area.
After the election, 685 current Harvard Business School students and alumni signed an anti-Bannon letter published in The New York Times. "While we do not always agree on politics, we can agree on this: We unequivocally disavow the appointment of our fellow Harvard Business School alumnus, Steve Bannon, as chief strategist and senior counselor to President-elect Trump."
Of the schools, the Southern Poverty Law Center's Lenz says: "You can't control what happens in the mind of a student. I used to say they read the wrong books. But now I think they read books with arguments that don't sway us."
Meanwhile, campuses across the country are being flooded with an unprecedented amount of white supremacist propaganda. The Anti-Defamation League cited at least 107 incidents on college campuses in 25 states since the beginning of the academic year, of posters and flyers stating, "Make America white again" and "Imagine a Muslim-free America."
The activity on college campuses is part of a larger strategy to take Trump's crude message to lumpen white America, warning them about the dangers of outsiders and immigrants, bring their hate-mongering to the ivory tower, where its intellectual founders are generally still unwelcome.