Bannon Warns Trump Increasing Gun Controls Would Be "End of Everything": Report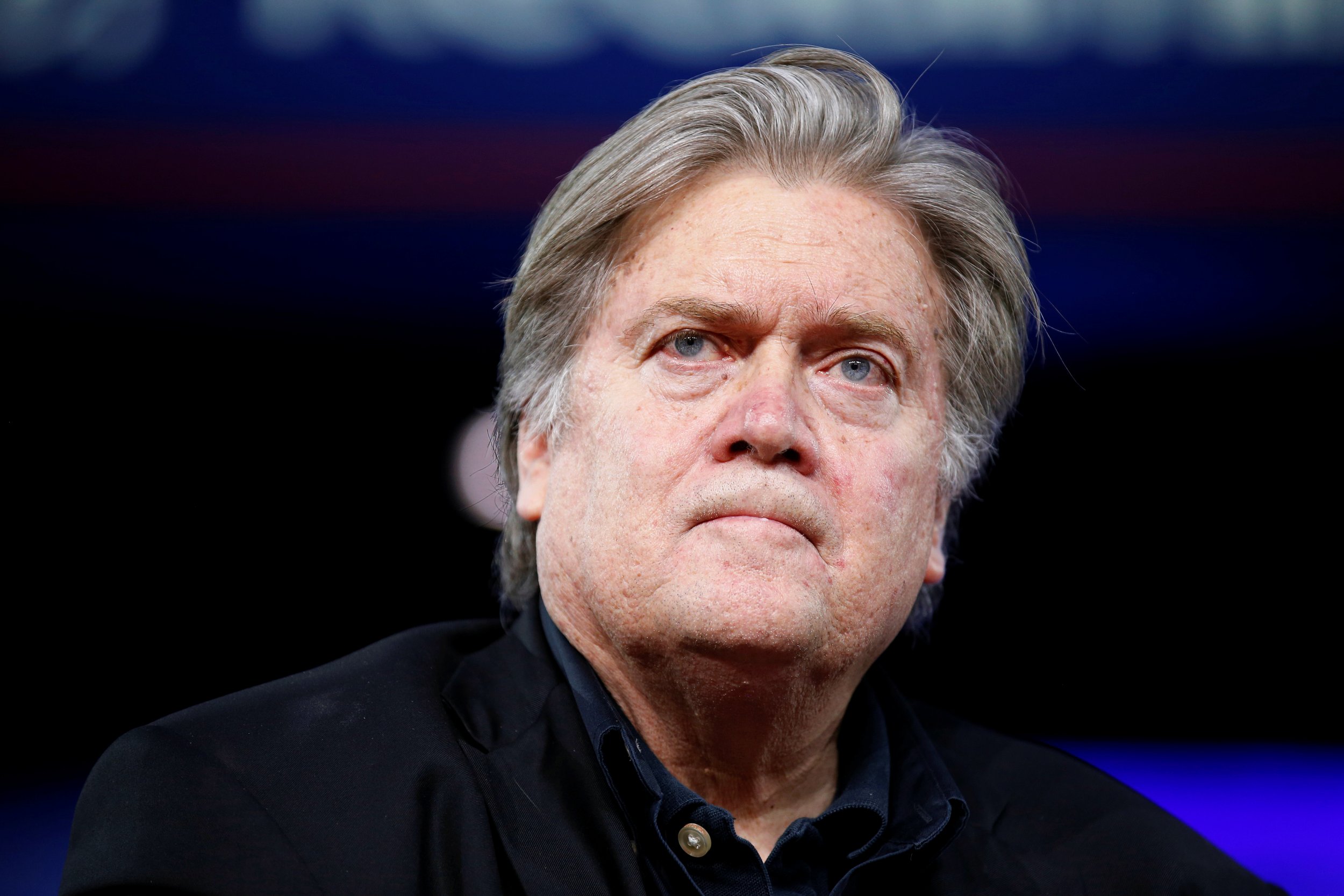 Former White House chief strategist Steve Bannon warned of the "end of everything" should President Donald Trump support tighter gun controls in the wake of the Las Vegas massacre.
In the wake of the attack in which 59 people were killed by gunman Steve Paddock at an open-air country music concert, Democrats have renewed their calls for tighter gun controls.
But Bannon, whose Breitbart News Network has served as a megaphone for Trump's right-wing base, said he could not imagine Trump backing tighter gun restrictions.
"Impossible: will be the end of everything," Bannon told Axios when asked if he considered a change of position by Trump likely.
Bannon said the Trump base would react worse if Trump tightened gun control laws than if he capitulated on immigration: "As hard as it is to believe, [gun control is] actually worse."
Trump pledged to defend gun owners' rights when campaigning for the presidency, and he has received strong support from the National Rifle Association, which advocates for gun rights on behalf of its 5 million members.
And polls seem to bear Bannon's claim out.
An August 2016 poll by Pew Research Center found that 90 percent of Trump supporters backed gun rights over gun control.
The same poll showed that 44 percent of Republicans and Republican-leaning independents own firearms, compared to just 20 percent of Democrats and Democratic-leaning independents.
And even among gun owners the differences are stark, with 91 percent of Republican gun owners say owning a firearm is essential to their freedom compared with 43 percent of Democratic gun owners. The gap is also vast, even if party affiliation isn't being considered: Seventy-four percent of gun owners think the right to own weapons is essential to freedom compared to 35 percent of non-gun-owners.
That said, polls have also found support—even from Trump backers—for tighter background checks before purchasing firearms and restricting sales to those on government watch lists.
Democrat lawmakers called for tighter gun controls Monday, an in a tweet, Trump's Democratic rival in the 2016 presidential race, Hillary Clinton, called for lawmakers to "stand up to the NRA."
"Our grief isn't enough. We can and must put politics aside, stand up to the NRA, and work together to try to stop this from happening again."
In recent weeks Trump has shown himself willing to broker deals with Democrats on the debt relief ceiling, and has hinted at a possible deal with Democrats to allow immigrants brought to the United States illegally as children to remain.
But with gun rights advocates at the core of Trump's support and the GOP in control of both the houses of Congress, new gun restriction measures seem unlikely.
In the wake of Sunday's mass shooting in Las Vegas, the White House said it was too early to talk about gun limitations.