Steve Bannon Laughed When He Found Out Trump Wanted to Be President, Lewandowski Says In Book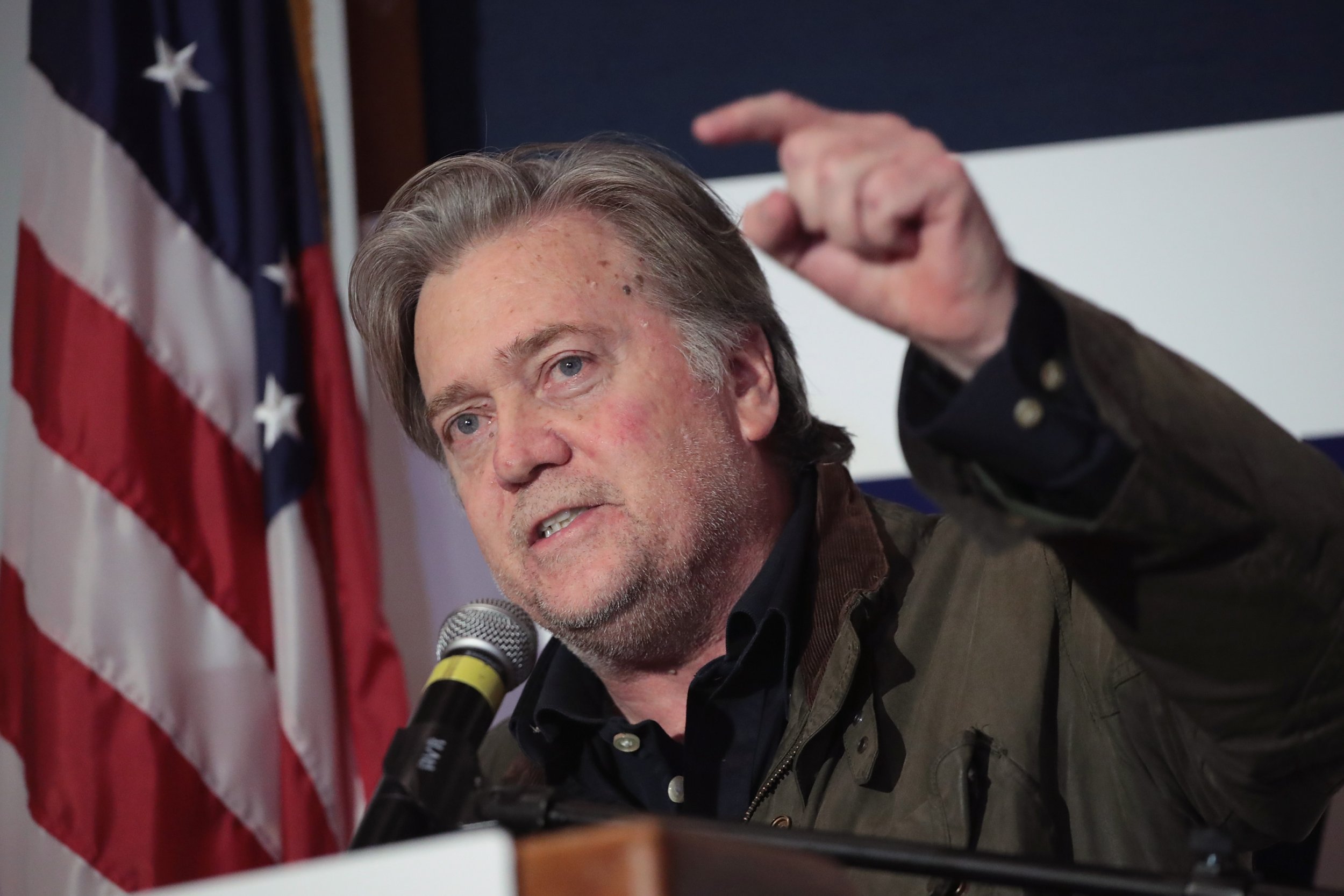 Steve Bannon has been Donald Trump's No. 1 fan for more than a year, shepherding the billionaire's campaign to victory, serving as White House chief strategist and vowing to remain his "wingman" even after being ousted. But Bannon might not have always had such faith in Trump.
Axios reported exclusively on Wednesday that the Breitbart executive was amused when he initially learned Trump wanted to be president, asking, "Yeah? Of what country?" He even apparently laughed.
The tidbit came from the upcoming book Let Trump Be Trump: The Inside Story of His Rise to the Presidency by Trump's former campaign manager Corey Lewandowski and deputy David Bossie, which will be released Tuesday with a list price of $27. According to Axios, it's full of good Trump gossip.
In addition to the Bannon anecdote, the book details an instance when Trump took aim at then-campaign chairman Paul Manafort. Trump was apparently so annoyed with one of Manafort's decisions that he purposefully had his helicopter fly close to the ground so he could use his phone, call Manafort and insult him.
Lewandowski himself doesn't have the best reputation—Trump fired him in June 2016, before the Republican National Convention and after Lewandowski was charged with battery for roughly grabbing a reporter an event in Florida, though the charge was eventually dropped.
Also last summer, Politico reported Lewandowski lost a $1.2-million book deal with HarperCollins over issues with a nondisclosure agreement. A six-figure Let Trump Be Trump deal was hammered out with Lewandowski's new publisher, Hachette, in June 2017.
Hachette's Center Street imprint describes the 296-page Let Trump Be Trump as "the ultimate behind-the-scenes account of how he became president of the United States," predicting that it's "destined to be beloved by Trump supporters and cited by even Trump critics." It has blurbs from several high-profile conservatives, among Newt Gingrich and Sean Hannity, who said, "Hillary, do you want to know what really happened? Read this book!"Hillary Clinton's book, What Happened, is currently No. 6 on Amazon's most read list of nonfiction works and No. 10 on the Times' hardcover nonfiction list.