Why Did Steve Bannon Leave Trump's Staff? Four Reasons For Strategist's Exit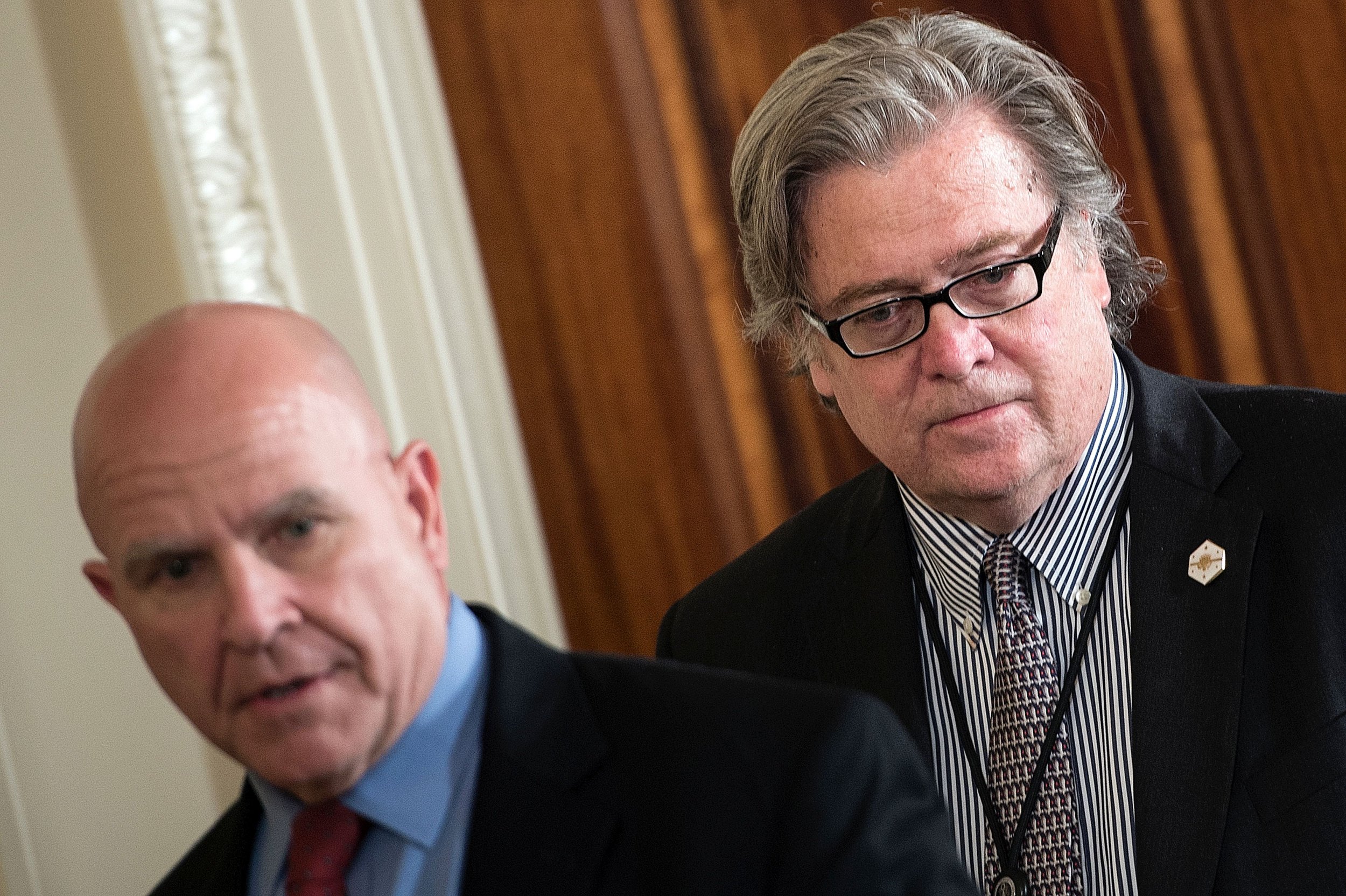 White House chief political strategist Steve Bannon is reportedly no longer occupying his senior position in President Donald Trump's administration, according to reports by The New York Times and ABC News.
White House press secretary Sarah Huckabee Sanders released a statement saying that Bannon and Chief of Staff John Kelly had "mutually agreed" Friday would be "Steve's last day," while wishing him "the best."
Trump told senior aides that he had decided to remove Bannon but that the former Breitbart News chief had also handed in his resignation on August 7, effective August 14, the Times reported.
ABC News confirmed that Bannon had resigned and noted that August 14 was the one-year anniversary of his hiring by the president's campaign. Bannon is expected to return to Breitbart after leaving the White House, according to New York magazine.
The departure follows a review of staff by Kelly.
The reasons cited for Bannon's departure, which had long been speculated on and much fretted over because of fears about upsetting the president's conservative base, have yet to be made wholly clear, although his tenure has been fraught with intrigue.
Bannon had done an interview with The American Prospect this week, during which he called out the U.S. military's strategy, or lack thereof, when it came to handling North Korea's nuclear and missile programs. The former Goldman Sachs executive also told the magazine he was glad the left, or the Democrats, were playing "identity politics," which would allow him to hammer down on economic nationalism.
Bannon also caught Trump's ire after many credited him for last year's election victory, rather than the president himself. Trump reportedly disliked a book that featured Bannon and the Time magazine cover that dubbed Bannon "The Great Manipulator."
Another reason could be the president's reaction to last weekend's protests in Charlottesville, Virginia, which Bannon was reportedly "thrilled" with earlier this week, Politico reported. During a press conference Tuesday, Trump blamed "both sides" rather than sticking to his outright condemnation of white supremacists on Monday. He also said that the "alt-left" was violent.
Noting that Bannon was not a racist and calling him a friend, Trump said during the press conference, "We'll see what happens with Mr. Bannon."
Feuds with other top aides, including the president's family members, could also have played a role. Bannon had been accused of intentionally leaking to conservative outlets so they could criticize National Security Adviser H.R. McMaster. Bannon also feuded with Jared Kushner, the president's son-in-law and senior adviser.