Steve Bannon vs the White House: Will North Korea Comments Cost Him His Job?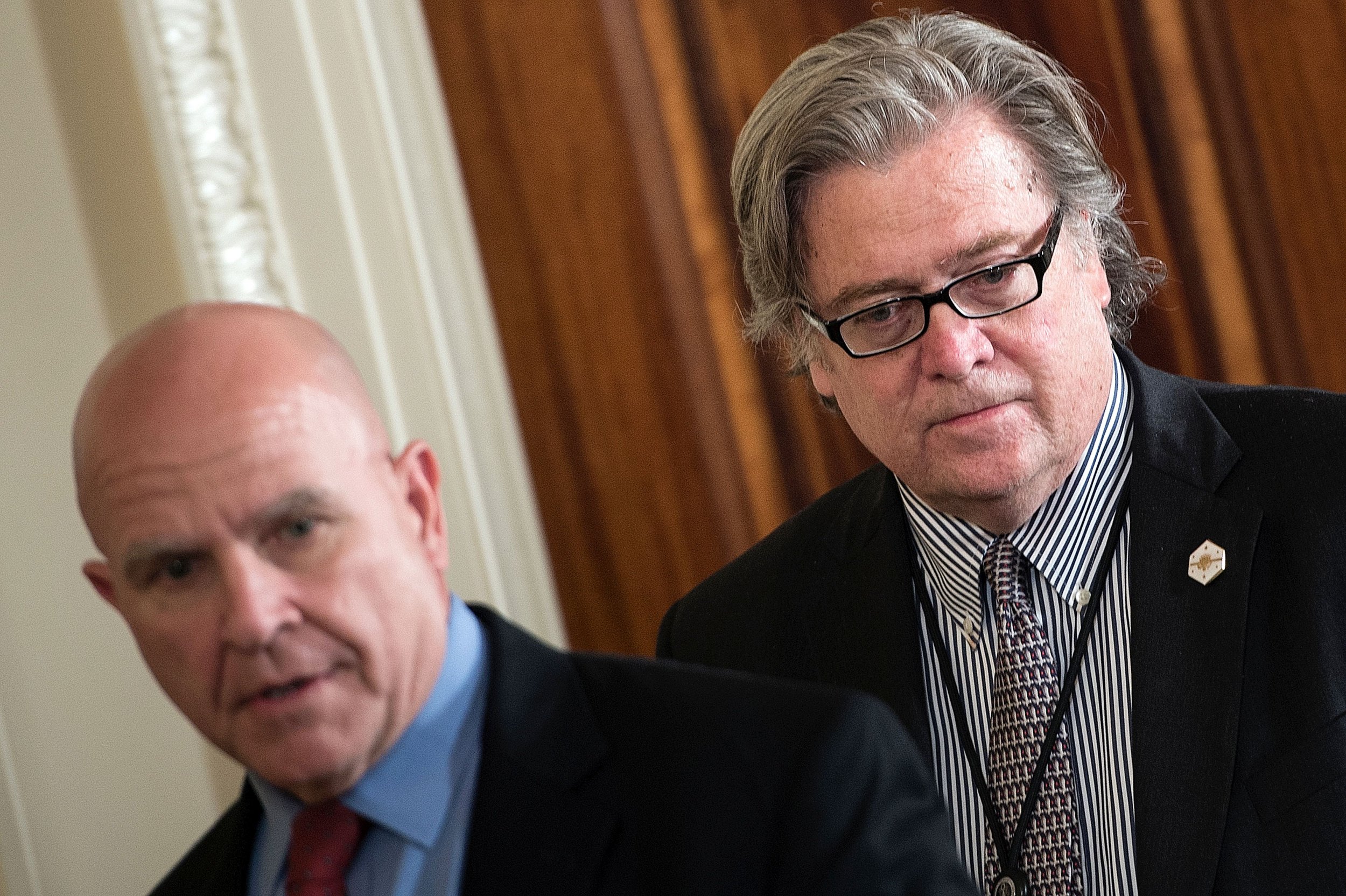 When it comes to North Korea, the White House is struggling to speak with one voice despite the efforts of the State Department and the Pentagon.
The threat stemming from North Korea's ballistic missile test launches and plans to strike the U.S. territory of Guam remains an issue high on the White House agenda, with Secretary of State Rex Tillerson and Defense Secretary Jim Mattis meeting their Japanese counterparts in Washington on Wednesday.
Hanging over the press conference following their meeting were the words of presidential adviser's Steve Bannon, who told The American Prospect on dealing with Pyongyang: "There's no military solution here, they got us."
When a CNN reporter asked about Bannon's remarks, Tillerson initially said he "didn't really have a comment," but then emphasized that his and Mattis' line is the one President Donald Trump supports.
"I think we have been quite clear as to what the policy and the posture towards North Korea is," Tillerson said, "And our approach has been endorsed by the President."
Tillerson also explained that the threat presented by North Korea's development of missiles capable of striking the U.S. is of such magnitude that any diplomatic efforts to halt the nuclear development program has to be backed by military options "should they make a bad choice."
Mattis agreed. "I can just assure you that in close collaboration with our allies, there are strong military consequences if DPRK initiates hostilities," he said, answering CNN's question referring to North Korea by its official name, Democratic People's Republic of Korea (DPRK).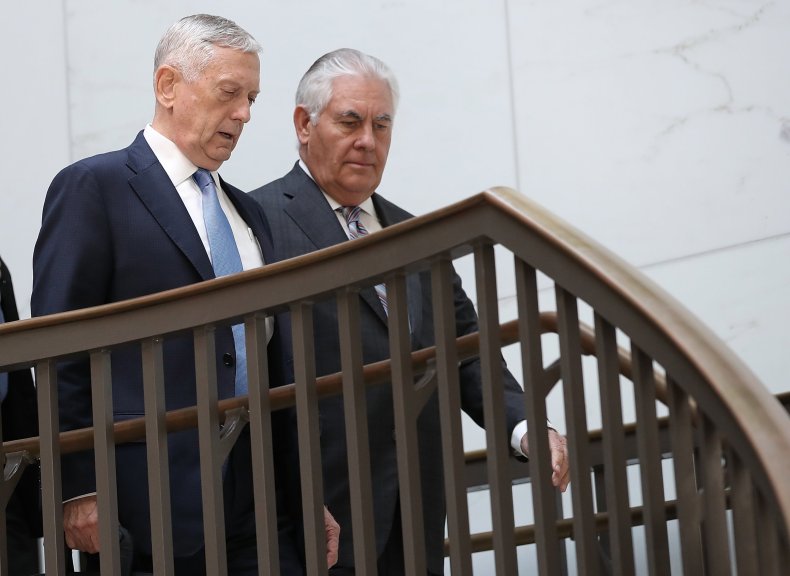 Following the publication of Bannon's interview on Wednesday, General Joseph Dunford, chairman of the Joint Chiefs of Staff, also reiterated that, while a military solution in dealing with North Korea would be "horrific", it would be "unimaginable" to put it off the table.
Last week, President Trump held a belligerent line on North Korea, speaking of "fire and fury" and "locked and loaded" military solutions. But after North Korean ruler Kim Jong Un announced he was in no rush to pursue a strike against Guam, Trump commended the decision as "wise and well-reasoned," calling the alternative "both catastrophic and unacceptable!"
Bannon's opposition to military confrontation in North Korea isn't unprecedented: he also opposed a missile strike on a Syrian air base after the Syrian government ordered a chemical attack that killed more than 80 civilians, the New York Times reported.
In his conversation to The American Prospect, the only war Bannon seemed to be interested in was a trade war with China. "To me," Bannon said, "the economic war with China is everything. And we have to be maniacally focused on that. If we continue to lose it, we're five years away, I think, ten years at the most, of hitting an inflection point from which we'll never be able to recover."
While Trump repeatedly mentions the issue of China's "unfair trade practices" in his statements to the media and on Twitter, even launching an investigation into the issue, keeping good relations with Beijing is a key element of the State Department and the Pentagon's efforts to contain the North Korean threat.
Bannon was candid in discussing the divisions within the White House spurred by his positions on China. "I fight every day here," he said in the interview. "We gotta do this. The president's default position is to do it, but the apparatus is going crazy. Don't get me wrong. It's like, every day."
He also claimed to be able to replace people at the Defense and the State Department if he wished to do so, although he was actually the one removed from the National Security Council in April, after Trump followed the advice of his national security adviser H.R. McMaster.
In an interview with NBC's "Meet the Press" on Sunday, McMaster dogded three times questions about whether he can work with Bannon. McMaster's stance, as well as the comments from Tillerson and Mattis, suggest that Bannon is increasingly alienating key members of the Trump administration.
For all the infighting, recent media reports present a fearless Bannon: the one afraid, a source close to the White House told Reuters on Wednesday, is Trump himself.
"The president obviously is very nervous and afraid of firing him," the source said, the concern being that Bannon could turn into a harsh critic of the administration if he's forced out.
Trump has remained ambivalent over Bannon's future. In an interview to the New York Post in April, the president downplayed Bannon's role in his presidential campaign. "You have to remember he was not involved in my campaign until very late," he said, adding. "I had already beaten all the senators and all the governors, and I didn't know Steve".
Trump made a similar remark on Tuesday, during the press conference meant to discuss infrastructure reform. While calling Bannon "a friend" Trump reaffirmed he was the architect of his own success.
"I went through 17 senators, governors, and I won all the primaries. Mr. Bannon came on very much later than that. And I like him, he's a good man," Trump said, "He is not a racist, I can tell you that. He's a good person. He actually gets a very unfair press in that regard, but we'll see what happens with Mr. Bannon."