Russia Probe: Bannon Warns Trump He Is Getting 'Happy Talk' From Lawyers And He Should Be More Aggressive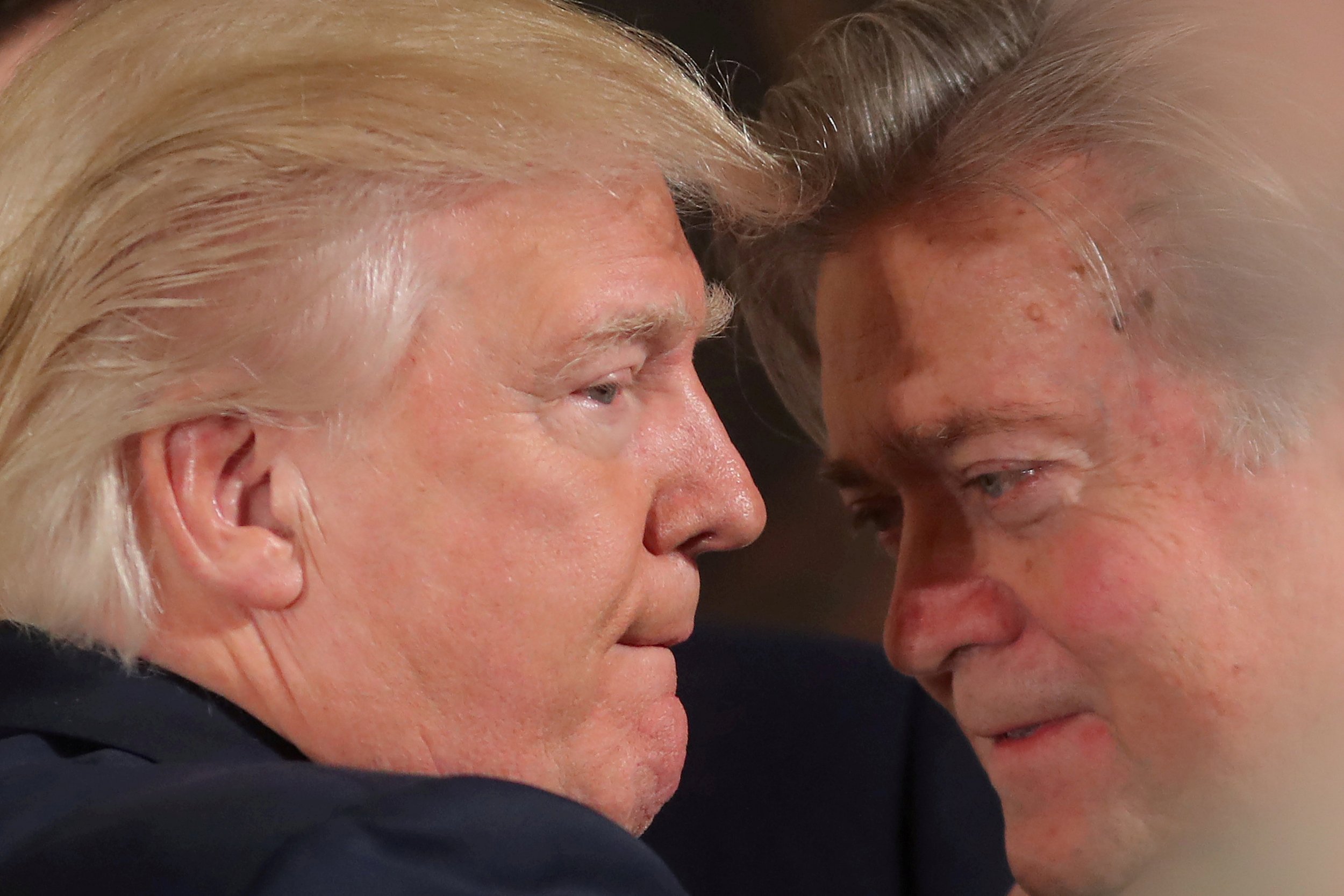 Donald Trump's perception of the Russia probe is reportedly so optimistic that Steve Bannon has intervened to warn the president he is only getting "happy talk."
The Republican, along with a number of his aides, is laboring under the misapprehension that the investigation has reached "its final stage" as Special Counsel Robert Mueller indicts and interviews those closest to the president, The Washington Post reported, adding that legal experts say the probe is most likely far from over.
And former White House chief strategist Bannon is reportedly so concerned that the president does not comprehend the full scope of the investigation, that he called Trump and warned him that the legal advice he was getting was all "happy talk," and told the president to be more aggressive in dealing with Mueller, The Hill reported a figure familiar with Bannon as saying.
But the president and his legal team's apparently blasé attitude that the probe will come to an end soon is not shared by all of Trump's confidantes, with some – including his son-in-law Jared Kushner, worried about Mueller's reach extending further up the food chain.
Kushner reportedly expressed concerns over the scope of the Russia probe, asking a friend: "Do you think they'll get the president?"
The businessman and adviser to the president was concerned about the reach of Mueller's probe following the indictment of Paul Manafort and Rick Gates, according to a report from Vanity Fair that cited a source briefed on Kushner's conversation.
And despite Trump's insistence that Mueller's investigation is a "witch hunt," legal experts believe the probe will continue regardless of whether Mueller is at the helm; with the indictments of four people including former national security adviser Mike Flynn and Trump's former campaign manager Paul Manafort suggesting any hopes from the president that the investigation will soon come to a close are misplaced.