Bao Bao the Panda Swaps Washington for China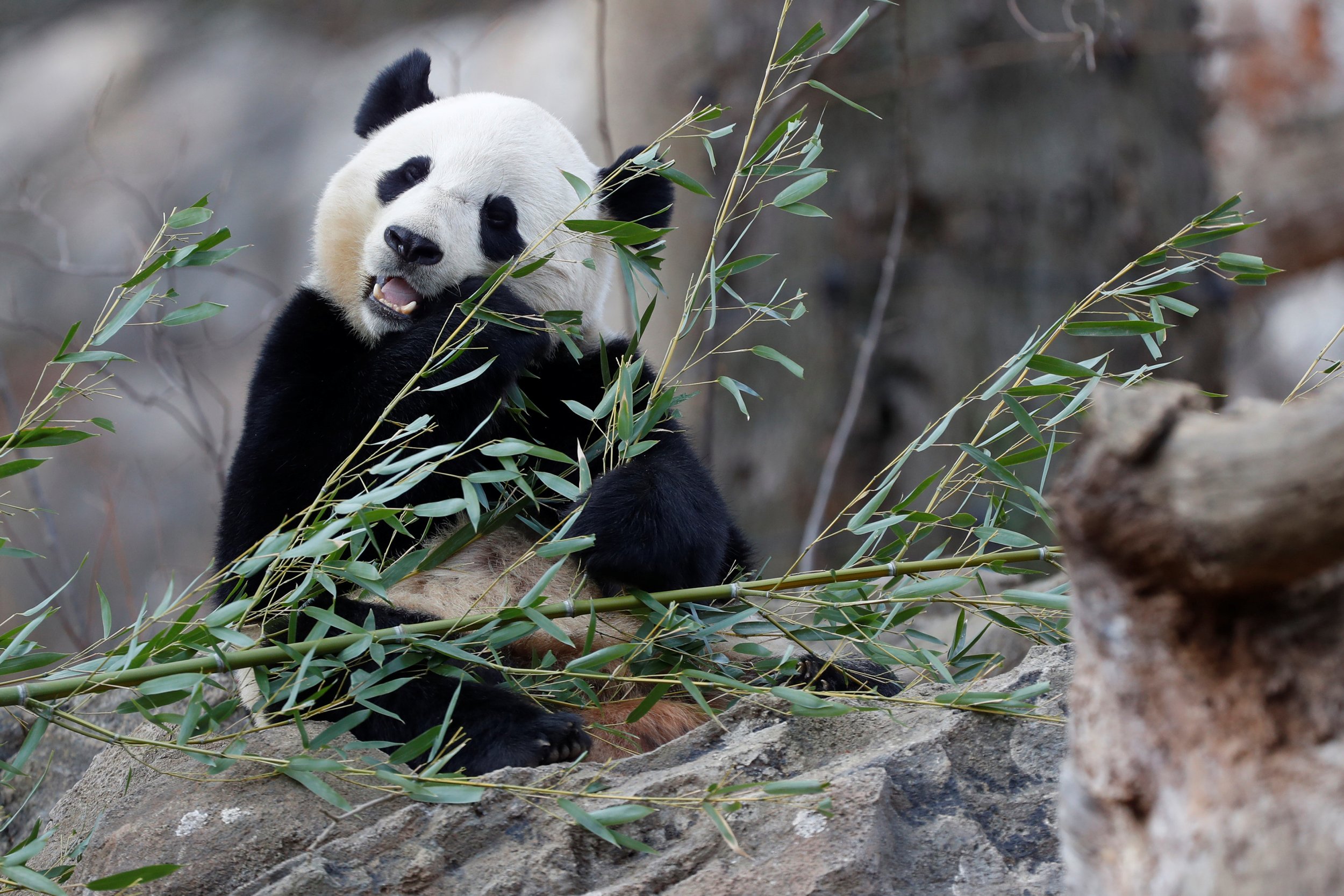 Bao Bao the panda has left Washington Zoo in the United States to start a new life in China.
She landed in Chengdu, the capital of southwestern China's Sichuan province, on Tuesday, and will be held in quarantine at Dujiangyan Panda Base for 30 days.
Bao Bao was born in Washington as part of the Cooperative Breeding Program with the China Wildlife Conservation Association. All pandas born abroad as part of the scheme must return to China before the age of four. There, they will take part in a rigorous breeding program in a bid to boost panda numbers.
Panda diplomacy is a more political affair than one zoo simply loaning a panda to another. Technically, all giant pandas in zoos across the world belong to China. When political relations have become strained, China is thought to use pandas as bargaining chips. In 2010, Tai Shan, Bao Bao's older brother, was taken back to China after there were suggestions he might be able to remain in the U.S. Some believe this was an act of retaliation after Obama met with the Dalai Lama.
But Bao Bao's only concern at the moment is settling into her new home. Her recent tweets suggest her 16-hour flight went smoothly.
In Washington, Bao Bao was packed into a giant FedEx cage, a specially designed plexiglass construction, along with bamboo, apples, sweet potatoes, and sent along the interstate in a motorcade. Her cage was then loaded onto a plane emblazoned with a picture of a giant panda.
China's ambassador to the US Cui Tiankai was at the zoo to greet Bao Bao.
Between 1958 and 1982, China gave 23 pandas to nine different countries. In 2005, two pandas called Tuan Tuan and Yuan Yuan were offered to Taiwan. When combined, the name Tuan Yuan means "reunion."