Meet Domee Shi, The First Female Short Film Director in Pixar's History
Domee Shi is the first female short director in Pixar's history with Bao, which can be viewed in theaters before The Incredibles 2.
Described as a "Chinese dumpling fable" by IndieWire, Bao tells the story of a Chinese-Canadian woman dealing with a recently empty nest now that her children no longer live at home.
Shi—who worked as a story artist on Incredibles 2, Toy Story 4, and Inside Out—was inspired by her upbringing as an only child to Chinese immigrant parents, according to Entertainment Weekly.
The animation industry, including Pixar, has long been criticized for obstructing female animators from high paying jobs, NPR reported. There has been a "gradual shift in the industry," Shi told NPR, "...before, animation was predominantly white and male, but now in animation schools all over the country enrollment is now over 50 percent female."
When creating Bao, Shi wanted to explore the feeling of a mother wanting to keep her child close to her, using examples from her own childhood.
As the first female short director in Pixar's history, Shi and her crew did considerable research to make the animation as colorful and accurate as possible. Shi invited her own mother, Ningsha Zhong, on as a cultural consultant when designing the bao, which is Chinese for dumpling.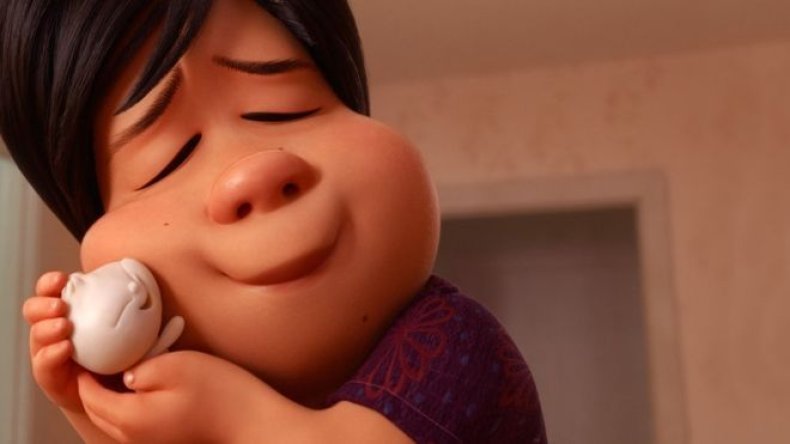 Shi described her mother as a "dumpling master," according to EW. The crew recorded Zhong making dumplings up close, then meticulously studied every detail of the footage as reference for the animation. This behind the scenes work further exemplifies the core themes of the movie: motherhood, caretaking, and the parent-child relationship.
Bao runs for eight minutes and is not yet available outside Incredibles 2 theaters.