If Bar Rescue's Jon Taffer had a nickname, it could easily be "No Excuses Jon" because of his very strong business acumen.
"Excuses make us feel good about screwing up, so if we stop using excuses, we'd hold ourselves more accountable," Taffer told Newsweek Conversations.
It's that blunt style that has not only made Taffer a successful reality TV star, a New York Times best-selling author with his book Don't Bullsh*t Yourself: Crush The Excuses That Are Holding You Back, a much sought-after public speaker and now the owner of a new line of sparkling hard beverages called Taffer's Mixologist.
It's Taffer's blunt delivery on Bar Rescue that could come off as mean, but in fact, it's a strategic move on his part.
"To me, anger is a tool," Taffer told Newsweek. "I'm actually an extremely deliberate person. I believe the definition of management is the achieving of objectives through the manipulation of others. I don't say manipulation is a bad word. If I gave you a 30 percent raise, that wouldn't be a bad thing, would it? But it's manipulative to get the next level of production out of you."
Elaborating further, Taffer expanded on the difference between personal anger and business anger. When it's between loved ones, that's personal, but "when it's business the anger is completely different. I will walk out of a scene and suddenly smile. I want this guy to own it. I want to make him accountable so I will get angry to force that accountability."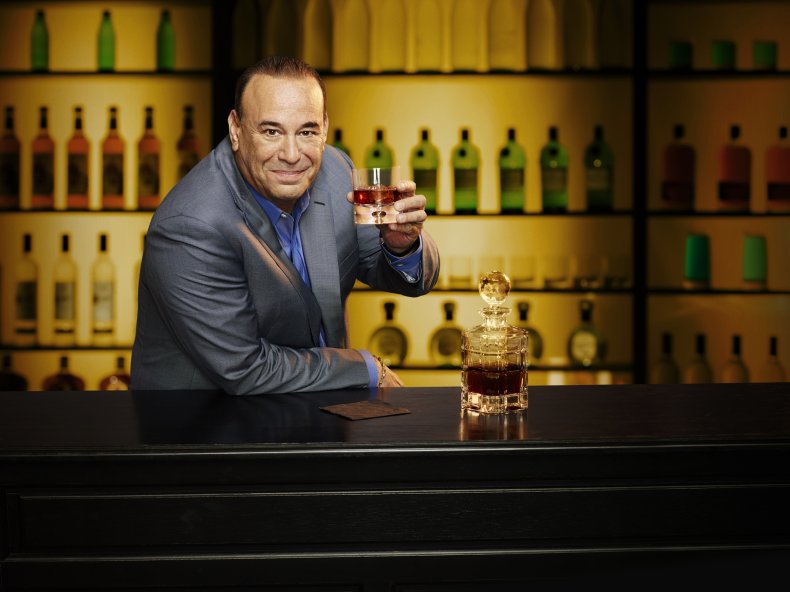 Unlike other reality TV stars, Taffer went into Bar Rescue already as a successful business person. But he intentionally waited to launch his line of sparkling hard beverages until his brand was strong enough to make the business venture successful—and succeed it has. It's one of the most top-rated and bestselling sparkling hard beverages in the country.
Why his brand is so strong can easily be attributed to Taffer's commitment to being authentically himself on the show and in business.
"I'm very committed to keeping it real," Taffer told Newsweek. "I'm going to do this my way."
Doing it his way has led to a committed audience, not to mention a packed room for his Newsweek Conversations chat.
"I've learned a lesson through Bar Rescue, and that is to never discount the intelligence of your audience. Never discount the intelligence of the people around you," he said.
Watch the full interview with Bar Rescue's Jon Taffer on Newsweek Conversations.