Barack and Bill: The Best of Frenemies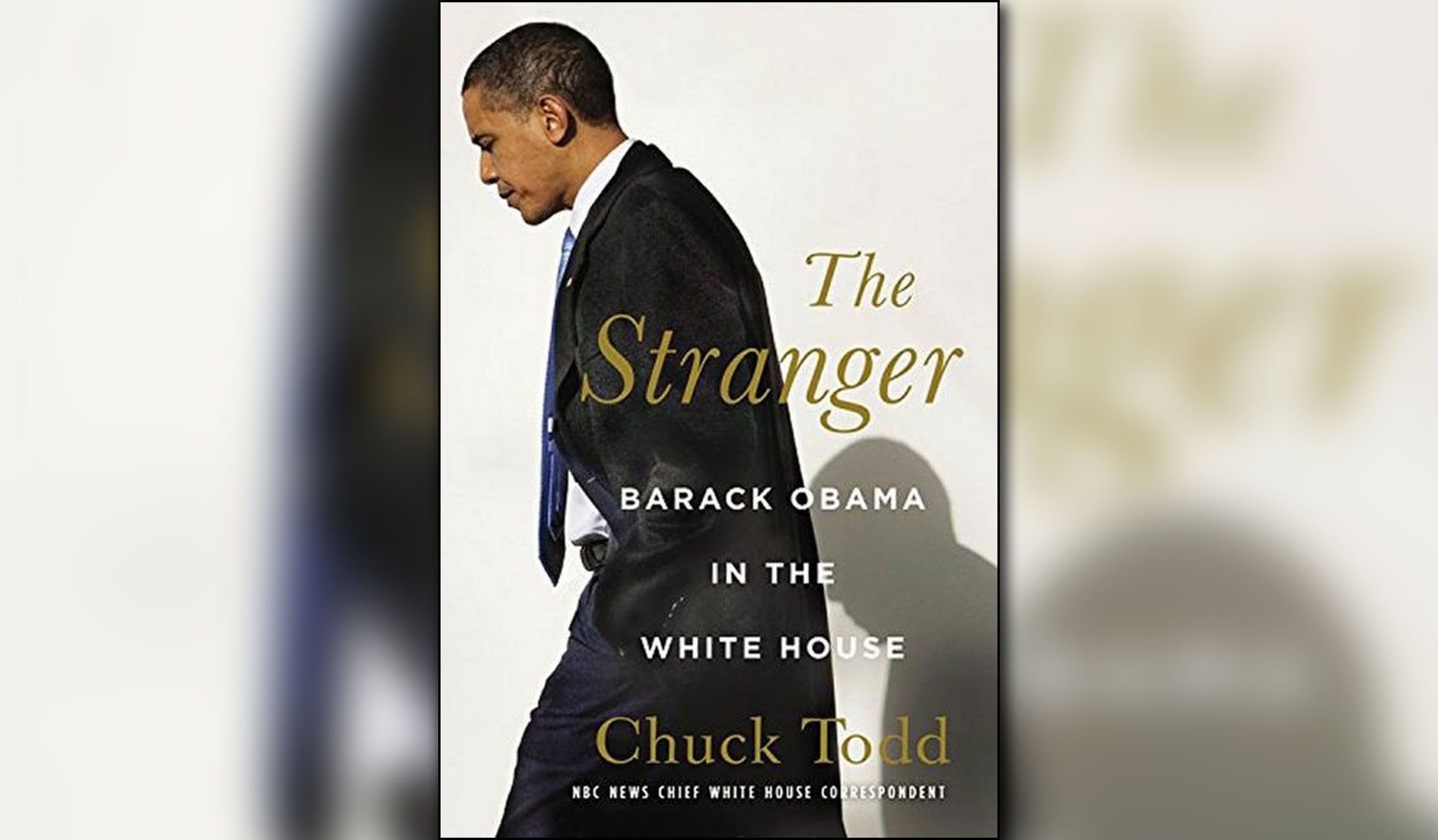 In the fall of 2011, Obama's brain trust was busy creating a campaign plan that would put their man on a path toward reelection. Given the president's low approval ratings, theirs would be no easy task.
Only two men alive had achieved what Obama was setting out to do— win a second term as president of the United States. One of them, George W. Bush, had in effect paved the way for Obama's election in the first place. The other was William Jefferson Clinton.
In the history of the Republic, Clinton was one of just five Democrats— along with Andrew Jackson, Grover Cleveland, Woodrow Wilson and Franklin Roosevelt— to win two presidential elections. That's some rare air.
And Clinton was no ordinary politician, but the best politician of his generation; he had a feel for the national mood, a feel for legislative and electoral politics, and he's probably among the better political strategists alive. Oh, and let's not forget his ability to get out of a personal political crisis.
Clinton thus seemed like the perfect person to give advice to Obama's team. In addition, since former presidents' approval ratings always go up, Clinton could serve as an important validator, a high-profile surrogate able to make the case for Obama's second term, especially on the economy and with some wavering older white voters.
The only trouble was that the former president felt a deep personal antipathy toward Obama's senior advisers. Four years after Obama won the White House, the current and former president had bridged some of the personal divides between them, but the scars remained, especially over the South Carolina primary.
Bill Clinton, once called America's "first black president," has never gotten over what happened to him that primary week down South in early 2008. Trying to downplay Obama's win in South Carolina, Bill Clinton made an offhand remark to the press traveling with him that Jesse Jackson had won the South Carolina primary back in the 1980s and that it had led to nothing for him.
Obama needed to keep Bill happy.
The way Clinton said it, or at least the way Team Obama decided to interpret it, gave the impression that Clinton was implying that Obama had won the primary only because he's black— after all, even Jesse Jackson won this primary; how else do you explain it? So Clinton was trying to say.
While Clinton denies to this day that he was being dismissive of black voters, it certainly came across as bitter and condescending, especially to black voters in South Carolina. The incident served essentially to win over whatever chunk of the black vote Hillary had been receiving— in this case from older black voters with positive memories of the Clinton years.
The way this incident with Bill blew up, it ended up serving almost as a rallying point for the Obama campaign as it marched to victory on Super Tuesday a few weeks later.
So upset was Bill Clinton at being fingered as the reason Hillary struggled during the February primaries that it took him years to get over it. He held certain folks in personal contempt, including key members of the press (whom he blamed for carrying Obama's water) and people in the Obama inner circle.
But that was then, and now Team Obama needed to do whatever it took to keep Bill happy. As they worked on their campaign plan, political decorum and common sense demanded that Obama's advisors keep Clinton in the loop and work to get him on board.
To start that process, Jim Messina, David Axelrod and Patrick Gaspard, the former White House political director who headed the Democratic National Committee, took the time to fly up to New York to meet with Clinton in his Harlem office.
Axelrod was late to the meeting, the result of a delayed flight out of Washington. When he did show up, it was clear that Clinton was uncomfortable with his presence.
Clinton would add the occasional reference to the unpleasantness of 2008—"You know, I used to be able to help you with the African American vote," he told the Obama advisers. "But after South Carolina, I can't help you there anymore."
What struck the two other participants most forcefully, though, was that Clinton wouldn't even make eye contact with Axelrod.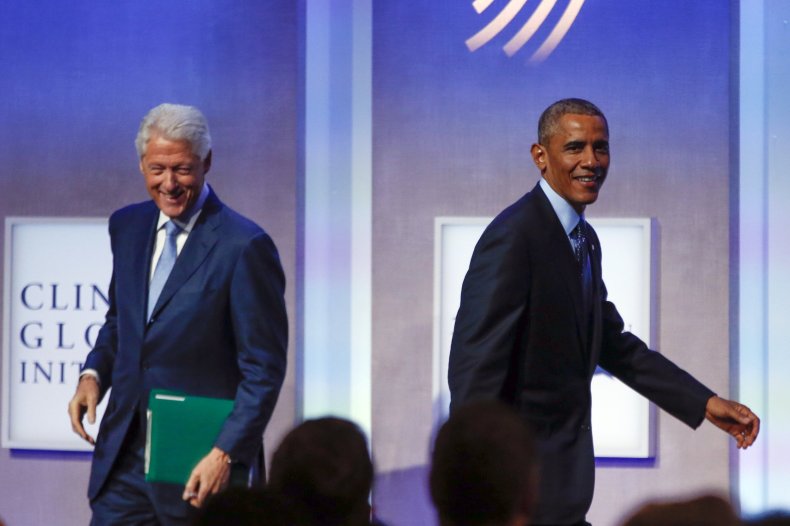 In the summer of 2011, Gaspard called Doug Band, Clinton's protective (and sometimes vindictive) right-hand man, to ask for Clinton's help. Gaspard wanted Clinton to host several fundraisers for Obama and to campaign in key battleground states on his behalf.
Band made it clear that Clinton would need a little more wooing. Why doesn't Obama take Clinton out to Andrews Air Force Base, just outside the Beltway, for a round of golf—so it was suggested. So he did.
Clinton wanted Obama to have to work for his help.
Obama called Clinton to extend the invitation the following day. On September 24, the two men hit the links; the few photographs the White House released showed Clinton, glasses on, virtually lecturing Obama, who didn't exactly seem to be enjoying himself.
Obama grinned and bore it, but it was an outing that was not repeated— which tells you more about how forced the arrangement at the time was. And yet that day paid the necessary campaign dividends. Obama asked Clinton for help on his re-election campaign and Clinton agreed.
But Clinton had made his point; he wanted Obama to have to work for his help. Obama sought advice and Clinton dispensed it freely.
The first joint Obama fundraiser Clinton attended demonstrated the generational bridge the two men were forging. It was held at the home of Terry McAuliffe, one of Clinton's biggest backers, who had enthusiastically jumped on the Obama bandwagon as the president's re-election campaign began in earnest.
Of course, McAuliffe had his own motives— he wanted to be governor of Virginia, something that would happen only if the Obama coalition showed up on Election Day 2013. To guarantee Obama's cooperation, he needed to be all in.
McAuliffe was an old-school transactional operator who got rich in Washington the way many had, by mixing political and business connections to his own benefit. And McAuliffe was the quintessential Washington power broker, his generation's version of Vernon Jordan for the Democrats or Haley Barbour on the Republican side.
A longtime Democratic Party fundraiser, McAuliffe was bombastic, unafraid to tout (and sometimes exaggerate) his accomplishments and perpetually in the know. He had raised so much money for Clinton that the president helped ensure that McAuliffe would be made chairman of the Democratic National Committee (DNC) as one of the last political acts of his presidency.
Then McAuliffe proceeded to raise record sums at the DNC. If there could be a bridge between Clinton and the Obama campaign's top strategists, it would be McAuliffe, who put a premium on the Democratic Party's success.
Before the April 29 2012 fundraiser at McAuliffe's palatial home in McLean, just across the Potomac from Washington, Clinton and Obama shared a private dinner— and Obama laid it on thick, thick enough that it actually moved Clinton.
At the subsequent fund-raiser attended by five hundred major donors, he ignored virtually all of his prepared remarks, which were filled with perfunctory nods to Obama, the way a generic party leader praises another generic Democrat.
Clinton had been planning to merely go through the motions, as a favor to McAuliffe and, more important, Hillary. Instead, Bill Clinton gave a full-throated defense of Obama's leadership and made the case for a second term in a way that no Democrat had done to date; Obama took notice, not just of the remarks but of the reaction of those mostly Clinton partisans at the McAuliffe home.
Perhaps as tellingly, from then on, Obama began to use Clinton in his stump speech, citing the forty-second president's record of economic growth. For Obama, validating Clinton's legacy was a political opportunity. For Clinton, it was the balm he had craved for so long.
After all, Obama based most of his 2008 campaign—at least during the never-ending primary part—on not being Clinton. In 2008 the Clintons were the past, they (at least as the Obama campaign was telling it) were part of the overt politicization of Washington that was fraying the nation.
In fact, the initial motivation to use the slogan "No Drama Obama" was its contrast with the Clintons, who seemed to be mired in a never-ending soap opera.
But as 2012 was getting started, Obama was beginning to appreciate Clinton's political skills. And he was trying to convince voters that he was Clinton '96.
Excerpted from the book The Stranger: Barack Obama in the White House by Chuck Todd. Copyright (c) 2014 by Charles Todd. Reprinted with permission of Little, Brown and Company. All rights reserved. You can buy The Stranger online from Amazon, Barnes & Noble and from an independent bookshop found at Indie Bound.