Most Democrats Wrongly Believe Barack Obama Has Endorsed Mike Bloomberg or Joe Biden for President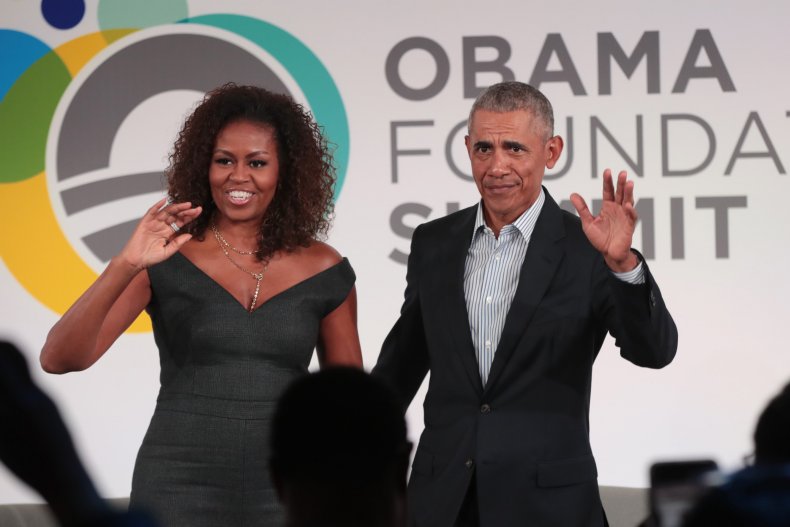 The airwaves in early-voting states are awash in advertisements featuring the familiar cadence of President Barack Obama, as candidates seeking to associate their campaigns with the former Democratic president move to capitalize on his popularity.
And a new survey from Morning Consult has shown that voters may be improperly inferring an Obama endorsement from misleading advertising.
According to the survey, an outright majority of Democratic voters believe that Obama has endorsed a candidate in the 2020 race, though the former president has not.
A 26-percent plurality believes that Obama endorsed former New York Mayor Mike Bloomberg; twenty-five percent think that he endorsed his own vice president, Joe Biden.
One ad released by the Bloomberg campaign opens with footage of Obama speaking to a crowd and offering praise for the mayor: "He's been a leader throughout the country for the past 12 years. Mr. Michael Bloomberg is here."
"Leadership in action," a voiceover declares in the ad, before noting the pair's cooperation on a host of policy issues.
Tucked into the bottom-left corner of the Obama footage is the date October 25, 2013, when both men appeared together at an early college high school in New York City and delivered remarks.
For viewers in early-voting or Super Tuesday states inundated with ads like these, the nuance around Obama's invocation may be lost.
An ad buy targeting southern states from the Biden campaign opens with Obama providing effusive praise for Biden, excerpted from a 2017 speech during which Biden was awarded the Presidential Medal of Freedom.
Morning Consult's survey notes that the "Obama effect" was heightened among black voters, who thought that Obama had indeed weighed in more often than their non-black counterparts.
Both the Bloomberg and Biden campaigns did not return requests for comment from Newsweek.
There may be good reason candidates are seeking to affiliate themselves with the former president. A Morning Consult poll from October found that 73 percent of Democrats would be more likely to vote for an Obama-backed candidate.
And Obama remains incredibly popular within the party: a Hill-HarrisX poll from last April found that 51 percent of Democrats believe he best represents the viewpoints of the Democratic Party, outperforming both Sanders and Biden.
Obama has not yet endorsed a candidate in the 2020 race and is not expected to pre-empt the natural selection process. Reports suggest that he is planning on becoming a familiar presence in the general election campaign, however, in order to boost the prospects of the party's eventual nominee.