Barack Obama and Zach Galifianakis Try to One-Up Each Other on 'Between Two Ferns'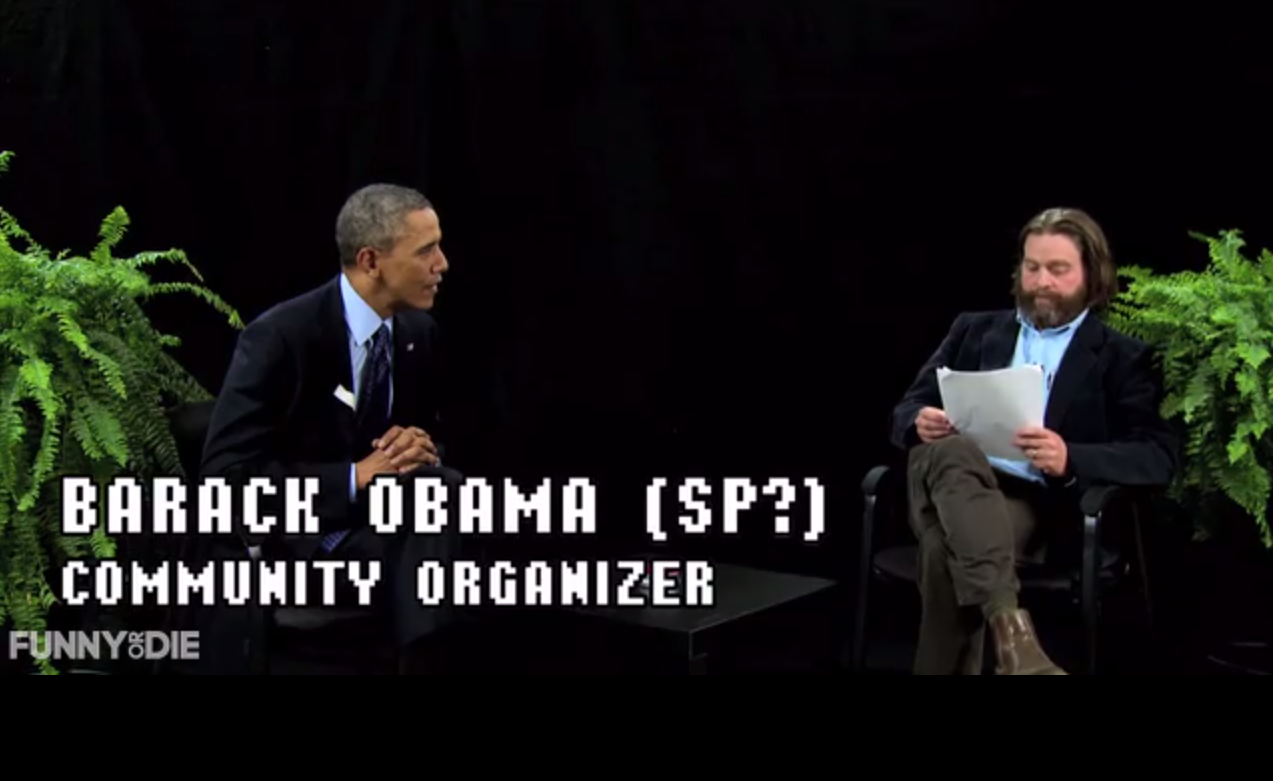 Topping a celebrity-stacked arsenal of guests that has already included Justin Bieber, Jennifer Aniston, and Steve Carell, Zach Galifianakis sparred with an unlikely guest on the most recent episode of Between Two Ferns, his faux-low budget Funny or Die interview show. He exchanged barbs with "Barack Obama, Community Organizer."
The president, it appears, can hold his own rather well. "When I heard that people actually watch this show, I was pretty surprised," he tells a bumbling Galifianakis. When asked if he wishes he could run for a third term, he quips, "If I ran a third time, it'd be sort of like doing a third Hangover movie. Didn't really work out that well, did it?"
The not-so-ulterior motive of his appearance — aggressively plugging the Affordable Care Act — shines through around the midway point. Cleverly, Galifianakis incorporates the tediousness of Obama's pitch into his bit, groaning and asking, "Is this what they mean by drones?" The president urges him to seek care for what he claims is a spider bite, and both parties get what they came for.
The show's executive producer, for what it's worth, told The New York Times that the president's handlers were "definitely easier than working with most Hollywood publicists." Here's the result: