Former President Barack Obama ushered in 58 on Sunday, his third birthday since leaving the White House.
Summer is a busy time for the Obama family with regard to birthdays. Barack was born in Honolulu, Hawaii, on August 4, his mother-in-law, Marian Robinson, was born on July 30 and his daughter, Malia, celebrated her 21st birthday on July 4.
In Illinois, where Obama served as a senator before becoming president, August 4 is officially Barack Obama Day. Last year was the first time the holiday was commemorated, as the Illinois Legislature passed the bill in 2017.
In 2016, the last birthday he'd celebrate in the White House, a number of famous faces ventured to Washington, D.C., to join in the festivities. Among them were comedian Ellen DeGeneres, former NB star Magic Johnson, singer Nick Jonas and actor Samuel L. Jackson.
Before Barack was elected president, he graduated from Columbia University in New York City and later attended Harvard University in Cambridge, Massachusetts, for law school. While at Harvard, he became the first African-American president of the Harvard Law Review.
In 1992, he married Michelle Robinson, who also graduated from Harvard Law, and in 1998 they welcomed Malia to the family. Three years later, in 2001, the couple had their second daughter, Sasha.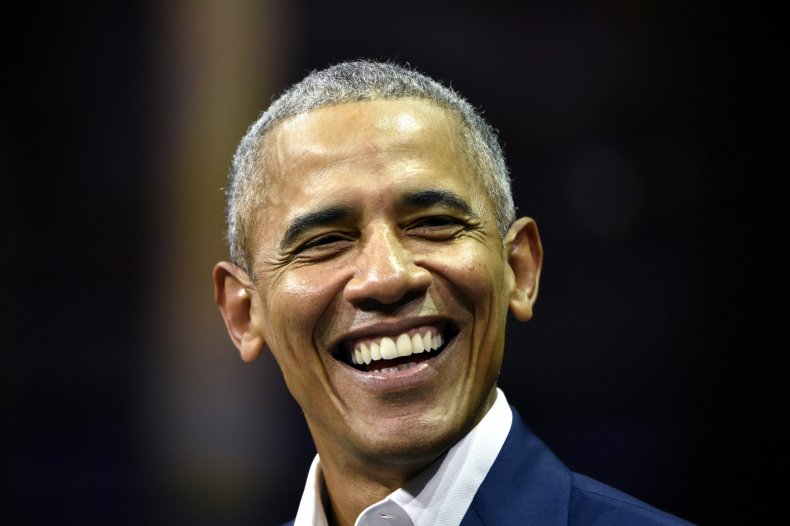 Along with winning the presidency twice, Barack has also won two Grammy Awards. He won the Grammy for Best Spoken Word Album twice for his novels, Dreams From My Father and The Audacity of Hope: Thoughts on Reclaiming the American Dream.
In 2010, he published a children's book titled Of Thee I Sing: A Letter to My Daughters. The book serves as a tribute to 13 Americans, including Georgia O'Keeffe, Jackie Robinson and former President George Washington. Designed for kids between the ages of five and eight, it was illustrated by Loren Long and recorded in an audiobook version, as well.
In 2019, Barack also debuted on Billboard's Hot R&B Songs chart at number 22 for his participation in the remix of "One Last Time" from the musical, "Hamilton."
There's a bit of mystery surrounding the former president's favorite food, as he's claimed chili, French fries, pork chops and ... broccoli all took the top spot.
While the Obamas will surely celebrate Barack in style, the title of his favorite holiday is reserved for Thanksgiving. In 2014, he told ABC News he loved the holiday because it was a time to get together with family and give thanks for health, friendship and companionship.