Barack Obama Calls for More Women in Power, Says Men 'Seem To Be Having Some Problems'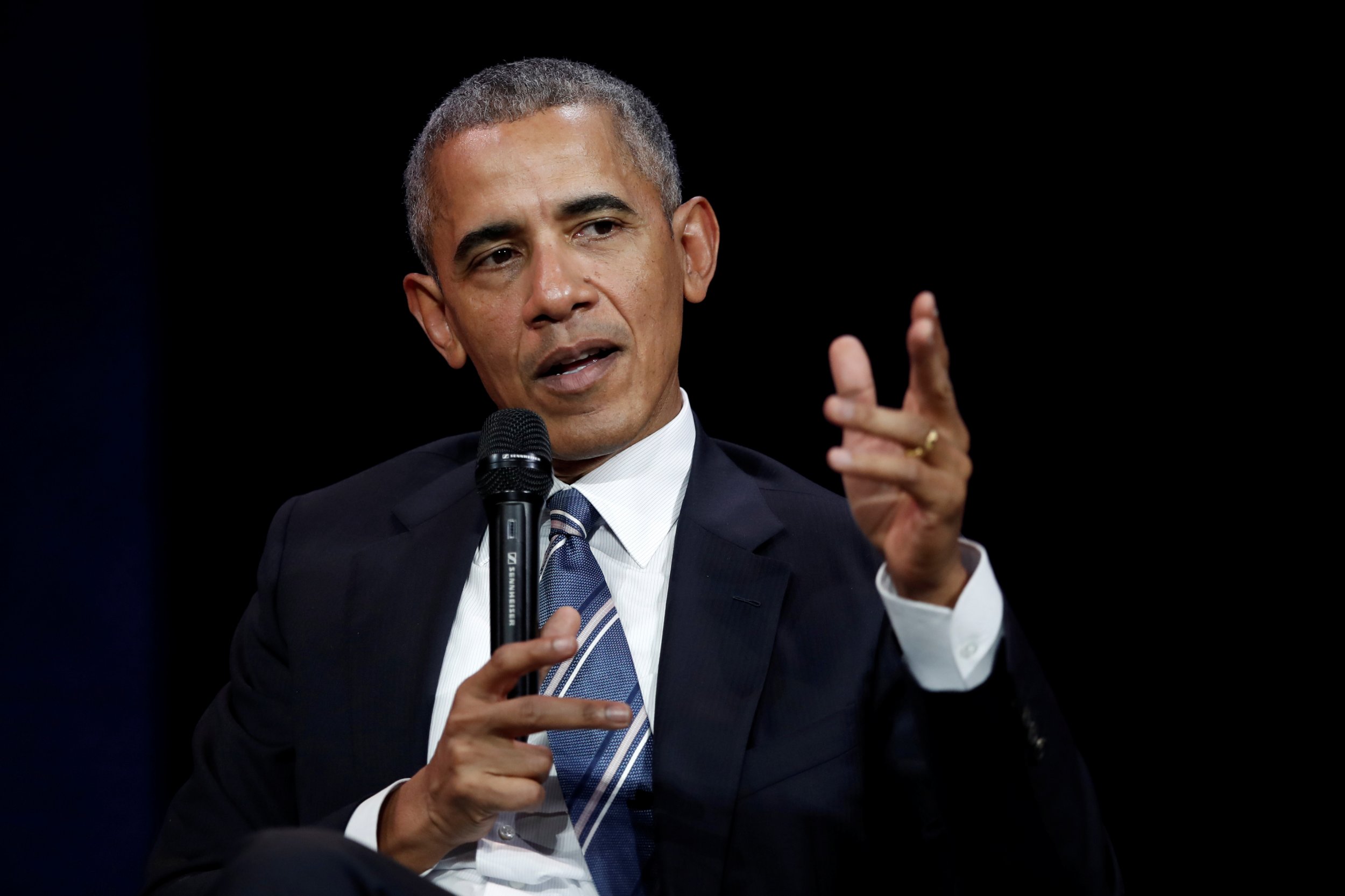 Former President Barack Obama reportedly said more women should be in power since men are struggling to get the job done, referring to the increasing number of powerful men who have been accused of sexual assault and harassment.
Speaking at an invitation-only conference, Les Napoleons, on Saturday, the 44th president told the room about "the importance of more focus on putting women in power because men seem to be having some problems these days," French news agency AFP reported.
"Not to generalize, but women seem to have a better capacity than men do, partly because of their socialization," the Democrat said in response to a question about essential leadership qualities.
He did not call out the men he was talking about, but would have had a long list of names to choose from just from the political arena. President Donald Trump, Senator Al Franken (D-Minn.), Representative John Conyers (D-Mich.) and Representative Ruben Kihuen (D-Nev.) have been accused of sexual misconduct, while Republican Alabama senate candidate Roy Moore is facing allegations of sexually assaulting and preying on teenage girls.
Obama has a point about needing more women in office—they comprise just a small portion of Congress. Only 21 of the United States Senate's 100 members are women, while 84 members of the House of Representatives' 435 members are female. In total, women make up 19.6 percent of Congress.
Along with suggesting that the government would be better served by women, Obama criticized American leaders for their failure to fight climate change.
Once again, he didn't name names, but his remarks were likely aimed at Trump, who announced in June that the United States would pull out of the Paris climate agreement. The global pact stipulates that countries will implement measures to prevent the temperature of the earth from rising and was reached while Obama was in office.
Trump, who has said climate change is a myth peddled by the Chinese, has refused to say whether he believes in it.