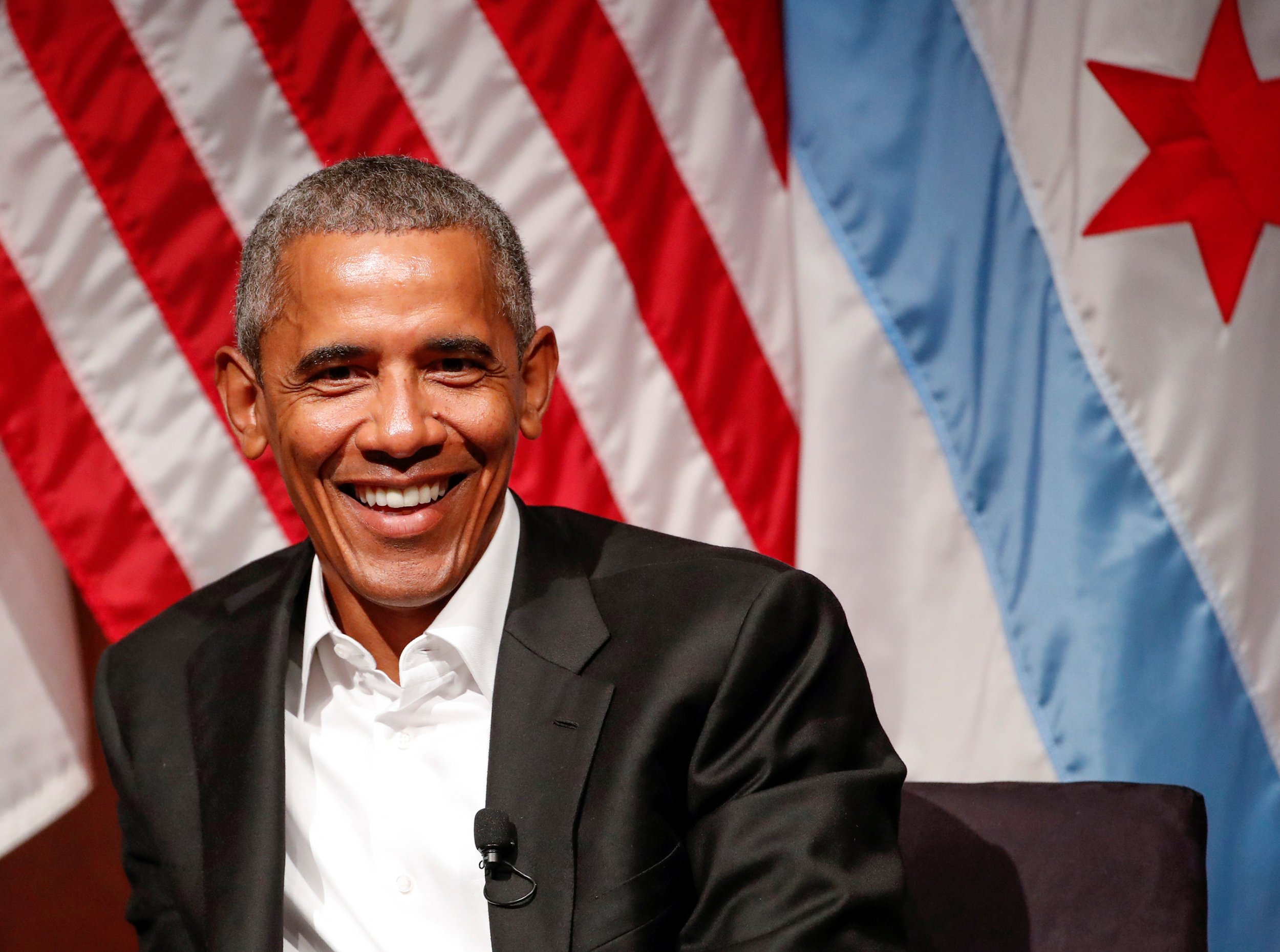 Barack Obama said the decision that took the most political courage during his presidency was the choice not to bomb Syria.
The former president said leaders are often praised for taking military action against other nations, but people rarely applaud those who refrain from doing so.
In an interview with Medium released on Monday, the Democrat said: "The hardest issue that I dealt with was always sending our young men and women into harm's way, our troops. And so the first time I decided that we needed more troops in Afghanistan, I made a presentation at West Point. And seeing people younger than you and knowing that many of them would be in a really dangerous situation, that was tough.
"But I actually think that the issue that required the most political courage was the decision not to bomb Syria after the chemical weapons use had been publicized and rather to negotiate them removing chemical weapons from Syria," he explained.
"Now, we know subsequently that some remained, so it was an imperfect solution. But what we also know is that 99 percent of huge chemical weapons stockpiled were removed without having to fire a shot."
His comments in the interview came in the wake of President Donald Trump's decision at the beginning of April to give the go-ahead for an airstrike in Syria—putting him at odds with Obama's take on the issue.
The strike against a Syrian military base strained relations between the U.S. and Russia, with Russia's deputy ambassador telling The New York Times then: "It's not difficult to imagine how much the spirit of these terrorists have been raised after this support from Washington."
Trump said he made the decision to carry out what was the first direct military action in Syria after six years of civil war based on the use of chemical weapons by Syrian forces.
"It is in this vital national security of the United States to prevent and deter the spread and use of deadly chemical weapons," Trump told reporters at the time.
"There can be no dispute that Syria used banned chemical weapons, violated its obligations under the Chemical Weapons Convention and ignored the urging of the U.N. Security Council. Years of previous attempts at changing Assad's behavior have all failed and failed very dramatically."
Obama had maintained that the use of chemical weapons by Assad would cross a line with the U.S., warning him of the consequences of doing so in 2012.
However, the former president said he stood by his decision not to order military action in Syria, explaining: "You generally get praised for taking military action, and you're often criticized for not doing so.
"And it wasn't a slam dunk, but I thought that it made sense for a variety of reasons for us to see if we could actually try to eliminate the prospect of large-scale chemical weapons use rather than the political expenditure of a one-time shot."
Obama did mull an airstrike in Syria following a chemical weapons attack in 2013, but failed to get the backing from Congress to do so. Instead, the U.S. worked with the United Nations Security Council to destroy Syria's chemical weapons—the majority of which were eliminated by 2014.