The Buckraking of Ex-Presidents, From Washington to Obama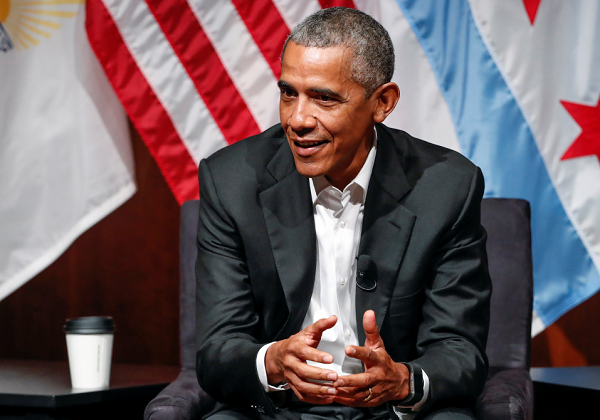 It was all planned so carefully. Barack Obama's re-emergence on the public stage had been long anticipated, so cable news and the Twittersphere all listened in when he took the stage at the University of Chicago in April to promote political and civic engagement with young people. Chatting amiably with a multi-hued group of accomplished teens and 20-somethings, Obama brought a keen intelligence, a broad grin and a laid-back charisma—features not usually associated with his successor. "So anything happen while I was away?" he joked as he took the microphone.
But it didn't go entirely as planned. Over the next day, Obama took heat from allies on the left and critics on the right for agreeing to speak at a health care conference sponsored by the financial firm Cantor Fitzgerald for an eye-popping $400,000. Even though it's perfectly legal for a former president to accept large speaking fees, and the practice seems as common to them as humming "Hail to the Chief," the size of the honorarium startled many, even if it's hardly a record setter. The combination of speaking to taking lucre of hated Wall Street led the progressive HuffPost, formerly known as The Huffington Post, to declare in a piece headlined, "O NO NO! OBAMA CASHES IN," that, "Obama's Wall Street payday will confirm for many what they have long suspected: that the Democratic Party is managed by out-of-touch elites who do not understand or care about the concerns of ordinary Americans."
Complaining about Obama's post-presidential speaking fees may seem absurd during the Trump era when the president doesn't bother with divesting himself from his business. Trump merely turned over their management to his sons, Donald Jr. and Eric. As they profit so does he, with each new foreign deal or each new lobbying group filling the Trump hotel in Washington, D.C. (The funeral directors were the most recent to house their annual meeting at Trump's hotel.) And since Trump has never disclosed his taxes, we're still left guessing about how much he's making and to what degree his policies, like his recently unveiled tax cut ideas, would benefit him. But the Obama controversy, like Hillary Clinton's speaking fees or even Ronald Reagan's extensive buckraking, raise questions about how the ex-presidents club has become a big business in which the president hauls in cash ad nauseum, builds giant centers and libraries in their name in ways that are still jarring.
Harry Truman's Measly Pension
It wasn't always this way. In the early days of the Republic most presidents were wealthy and retired to their estates such as George Washington and Thomas Jefferson. Ulysses S. Grant changed the game. When he left office in 1876 Grant, broke, wrote a best-selling memoir, still considered among the best by any president, that became a hot seller and financed his last years.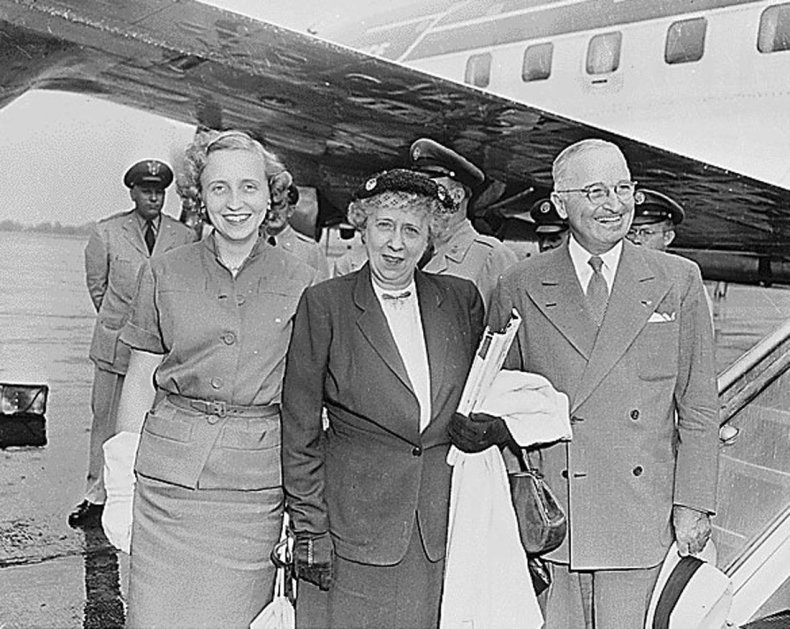 Still, buckraking was pretty uncommon. When Harry S. Truman left office in January 1953, he took the train back to his hometown of Independence, Missouri. He had practically no savings—having been a haberdasher and politician for most of his life—just a measly $112.50 a month pension from the Army for his service in World War I. He declined several highly paid positions saying it would be unseemly. "I could never lend myself to any transaction, however respectable," Truman later wrote, "that would commercialize on the prestige and dignity of the office of the presidency." (He did sell his story to Life magazine, but that was about it.) Truman's successor, Dwight Eisenhower, and Lyndon Johnson, had quiet post presidencies writing books and returning to their homes.
But things changed in the 1970s. Richard Nixon, eager to redeem himself after being forced to resign because of the Watergate scandal, aggressively sold books. Gerald Ford charted new territory by serving on corporate boards, a first for an ex-president. Ronald Reagan crossed the million-dollar mark for not one but two speeches he gave in Japan after leaving office in 1989. Bill Clinton took in a cool $65 million in speaking fees between 2001 and 2009. And before Obama's first term was over, George W. Bush had already made some $20 million.
But it's not as if presidents need the money from speeches. After Truman's near decent into penury, Congress passed the Former Presidents Act of 1958 which gives them a healthy pension, now $200,000 a year plus an office, assistants, and Secret Service protection. Earning money through memoirs—as opposed to payouts from corporations—is still incredibly lucrative. Barack and Michelle Obama have reportedly received some $65 million to write books about their White House years.
Part of the reason presidents earn so much personally is that they've become determined to erect huge edifices to themselves. The way it works is that the government will provide the archives from a president's time in office and staff the library, but it's up to the former president to build the building that houses it. The first such presidential library was set up by Franklin Roosevelt, but it only cost around $10 million in today's dollars. By contrast the George W. Bush Presidential Center at Southern Methodist University cost $500 million and Obama's forthcoming center at the University of Chicago could top a billion. That's because the size of presidential archives has grown exponentially with the government. Gerald Ford's library in Grand Rapids, Michigan has more documents than FDR's even though the former was only in office less than two-and-a-half years and Roosevelt more than 12. Plus today's presidential libraries have huge centers attached to them—combination think-tanks and do-good offices that are meant to promote causes near to the president's heart and rehabilitate their image. To raise these kinds of astronomical sums—as well as to pay for world renowned architects like Robert Stern and James Polshek—ex-presidents must launch another campaign which, unlike the presidential race, can accept gifts and sums of any amount. Still it's an incredible hustle to build what Bill Clinton joked was "the eternal struggle of ex-presidents to rewrite history."
There's no returning to Truman's modest time. (After he returned to Independence, Truman and his wife Bess took a driving tour of the U.S., sans Secret Service, surprising farmers and waitresses and everyone they met along the way.) By contrast, Barack Obama is currently living in a nine-bedroom mansion in Washington, a couple of blocks from Ivanka Trump and Jared Kushner, as well as Jeff Bezos, founder of Amazon.com and owner of The Washington Post. Wherever Obama goes, it's a mini presidential motorcade. (The other ex-presidents live even better.) If this all seems a bit much, wait until 2021 or 2025 when an ex-President Trump, who has never stopped hustling even while in office, hits the speaking circuit with his small hand out.