Barack Obama Endorses Democrat Who Would be First Transgender State Senator If Elected
Former President Barack Obama endorsed a second slate of Democratic nominees on Friday, including Delaware Senate candidate Sarah McBride. If McBride wins the election in November, she would become the first openly transgender person in the U.S. to be elected state senator.
Obama's involvement in the 2020 presidential election increased after it became evident that his former vice president, Joe Biden, would be the Democratic Party's presidential nominee. In April, Vermont Senator Bernie Sanders suspended his presidential campaign leaving Biden as the last Democratic candidate standing. Obama officially endorsed Biden for the presidency in April. In August, Obama announced his first endorsements for U.S. down-ballot elections.
Obama said on Friday that the second selection of Democratic candidates he chose to endorse "will work to get the virus under control, rebuild the economy and the middle class, and protect Americans' health care and preexisting conditions protections."
In a Friday tweet, McBride said she was "overwhelmed with pride" to receive Obama's endorsement.
"In 2008, I cast my first vote," McBride wrote. "It was for President @BarackObama. In 2012, I walked into the White House as the first trans woman to work there in any capacity. In 2020, I've been endorsed by the man I was proud to vote for and work for. I'm overwhelmed with pride."
McBride, a spokesperson for the Human Rights Campaign, became the first transgender person to speak at a major political convention after her remarks at the 2016 Democratic National Convention. Newsweek reached out to the Human Rights Campaign for comment.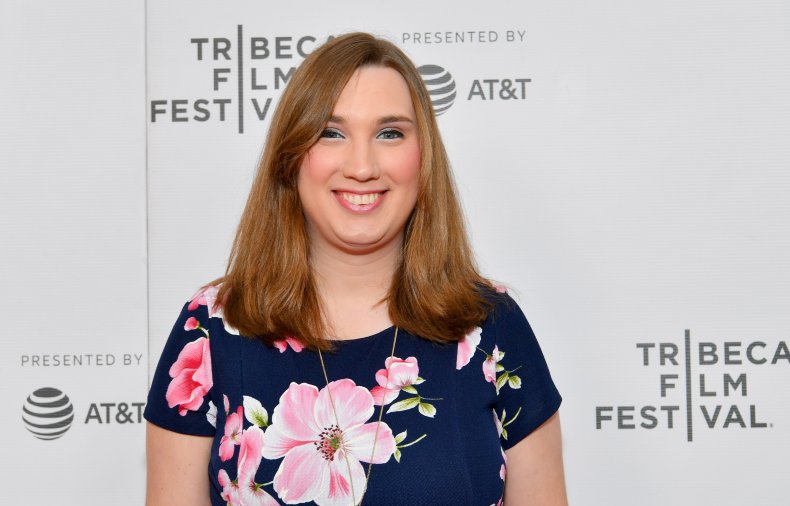 In September, McBride won the primary for Delaware's 1st District with more than 91 percent of the vote. Her Democratic opponent, Joseph McCole, conceded the race. Harris McDowell, who has been the state senator from the 1st District for nearly 40 years, is expected to retire when his term expires. McBride is expected to face Republican Steve Washington in the November election.
Obama also endorsed Georgia Senate candidate Reverend Raphael Warnock on Friday for that state's special election. Warnock gained national attention in July when he took part in the funeral of civil rights leader John Lewis. If Warnock wins the election, he would become Georgia's first Black U.S. Senator.
Two high-profile Republicans are also vying for the Senate seat which was left vacant following the resignation of Senator Johnny Isakson in 2019.
Georgia Governor Brian Kemp appointed Kelly Loeffler to take Isakson's place. Senator Loeffler, who is a co-owner of professional women's basketball team the Atlanta Dream, stirred controversy in July with her criticism of the Black Lives Matter movement. Members of the Atlanta Dream and other WNBA teams wanted to wear warm-up shirts that read "Black Lives Matter." Loeffler said that the movement did not have "a place in sports" and suggested that players instead wear an American flag.
U.S. Representative Doug Collins is also running for the Senate seat. Collins was a member of the team that helped defend President Donald Trump during the impeachment proceedings in January. After the death of U.S. Supreme Court Justice Ruth Bader Ginsburg, Collins tweeted that Ginsburg's pro-choice rulings were responsible for "more than 30 million innocent babies that have been murdered."
Polling data released Wednesday from Monmouth University showed a tight race for the contested Georgia senate seat. Loeffler was in the lead with 23 percent. Collins held 22 percent of support while Warnock garnered 21 percent of voter support.