Barack Obama: 'If You Watch Fox News, You're in One Reality, and if You Read the New York Times, You're in a Different Reality'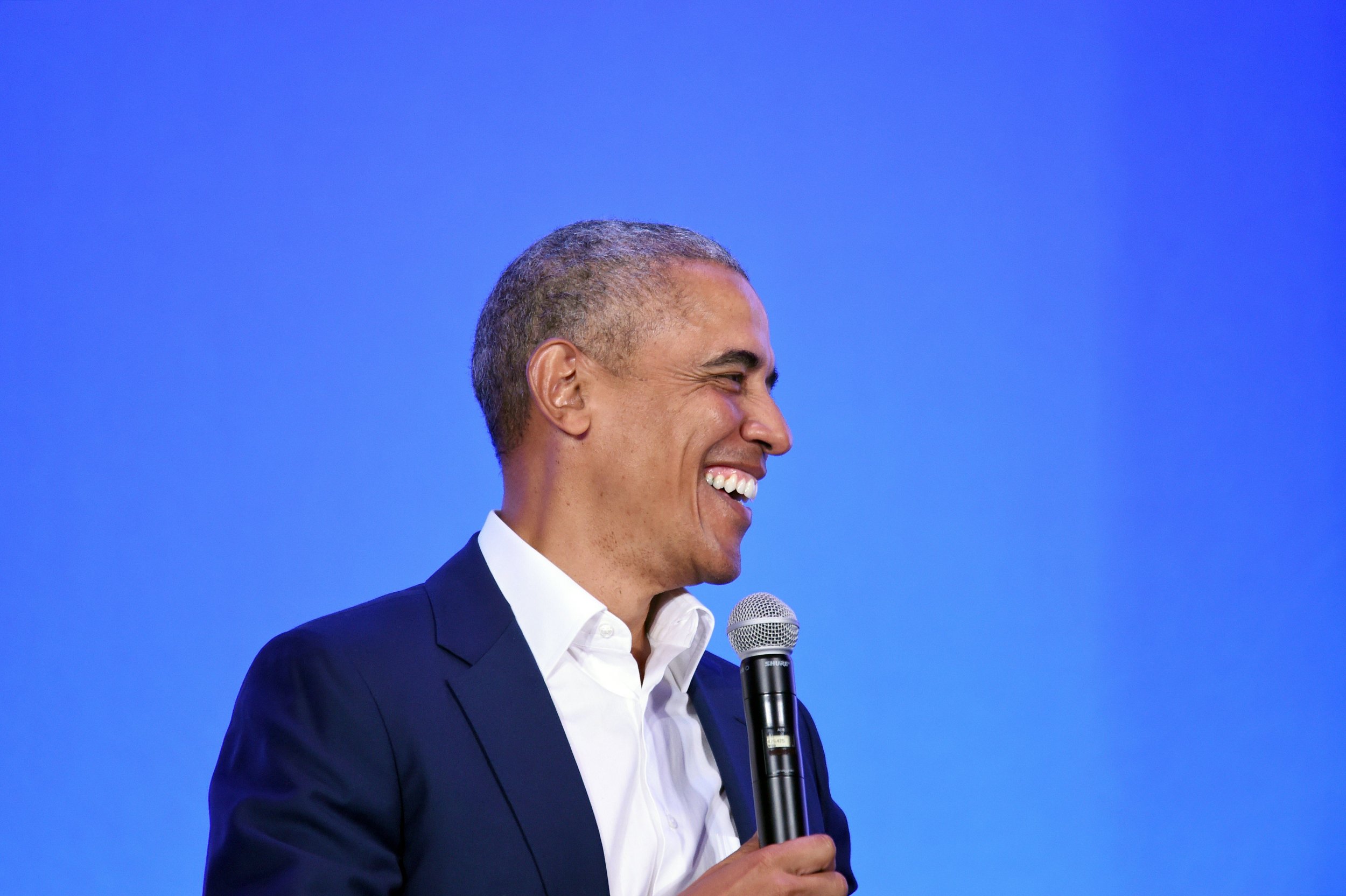 Former President Barack Obama has decried the divided nature of American society and took some shots at the current White House administration while speaking at a tech conference in Utah.
Obama, who was one of the main guest speakers at the Qualtrics X4 Summit in Salt Lake City, never mentioned Donald Trump by name but seemed to vent his frustration at the present political climate and the president's rhetoric while speaking with Qualtrics CEO Ryan Smith.
Obama described how the U.S. is currently in "such a polarized time," and that people's preferred choice of media has widenied the gulf.
"If you watch Fox News, you're in one reality, and if you read The New York Times, you're in a different reality, and if you're at BuzzFeed, you're someplace else," he said, reported the East Idaho News.
"What we have in common matters more. And if we listen to the voices that help us rediscover our common hopes and dreams and values rather than constantly gravitating to those things that push us apart, that oftentimes are designed to make us angry…we can accomplish big things."
Obama also said that during his time in the White House he tried to install a culture of problem solving as opposed to "who's getting the credit or 'how much money am I making out of this,'" which he said was a crucial strategy for making good decisions.
"Because there's clarity about the goals and objectives and values at the heart of the organization," Obama said, reported Desert News.
"And it also means that you don't have big scandals and indictments."
In another thinly veiled attack on Trump, Obama said he could handle the difficult challenges and decisions during his time in the White House because he was "old-fashioned" and believed in "things like facts and reason and logic," a remark that brought laughter and applause from the audience, reported The Associated Press.
"We have a fact-based crowd here," Obama responded. "That's good."
Elsewhere, Obama talked about his concerns of how social media affected children in today's world: "I am worried about what it is doing to our children, in making them so absorbed in thinking: 'What is the world thinking about us?' in a way we weren't as kids," he said.
He also admitted he doesn't read the replies under his own social media posts as they are "designed to feed possible anxiety," reported Fortune.
Virgin founder Sir Richard Branson and actor Ashton Kutcher also appeared on the same bill as Obama during the three-day summit held by the survey data company.