Come on Obama: Former President Is Beaten in Extra Holes by Ex New Zealand PM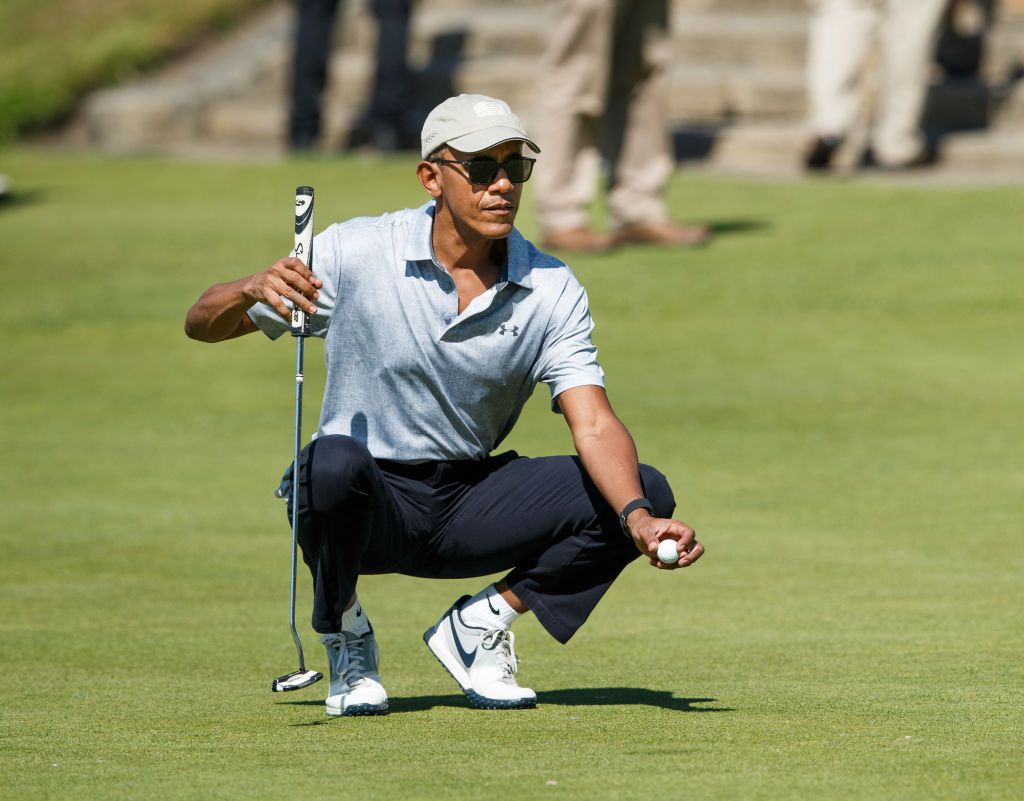 When President Barack Obama left office in January 2017, he described his golf handicap as "an honest 13." But even with more than a year of downtime to practice on the fairways, he was still unable to beat his one-time Kiwi counterpart.
In a four-ball game, Team Obama was beaten in a playoff by a team led by former New Zealand Prime Minister Sir John Key, in what was the former president's first visit to the country.
After finishing the game at Kauri Cliffs, Key reported that it "came down to the wire" and that it went to extra holes as the two teams were "all square" after 18. He described it as a "great match" but that "Team NZ won on the second playoff hole."
As quoted by The NZ Herald, Key said: "[Obama] was relaxed, loved the course and his first glimpse of New Zealand." He added that Obama was keen to return.
The two teams are due to play again on Thursday (March 22), giving Team Obama the chance to even the scores when they take to the course in Northland. The two men are then due to return to Auckland for the formal part of the visit.
In 2016, Obama spoke to David Feherty, the former Ryder Cup player, at Martha's Vineyard as part of an interview for the Golf Channel. He gave an assessment of his style of play.
"I'm not a hack, but I'm not quitting my day job. My sand game is terrible," he said. "My irons are good, my drive is straight but unimpressive in length. My putting's decent, chipping is OK."
Obama, who took up golf in 1997 at a public course in Chicago, received criticism for playing golf during his time in the Oval Office, but the former president insisted the game offered an escape from the demands of the job.
"It's the only time that you're not in the bubble," he said. "You almost feel normal."