Barack Obama Praises Greta Thunberg: I Want to Celebrate the Courageous Young Leaders Stepping Up to Save the One Planet We've Got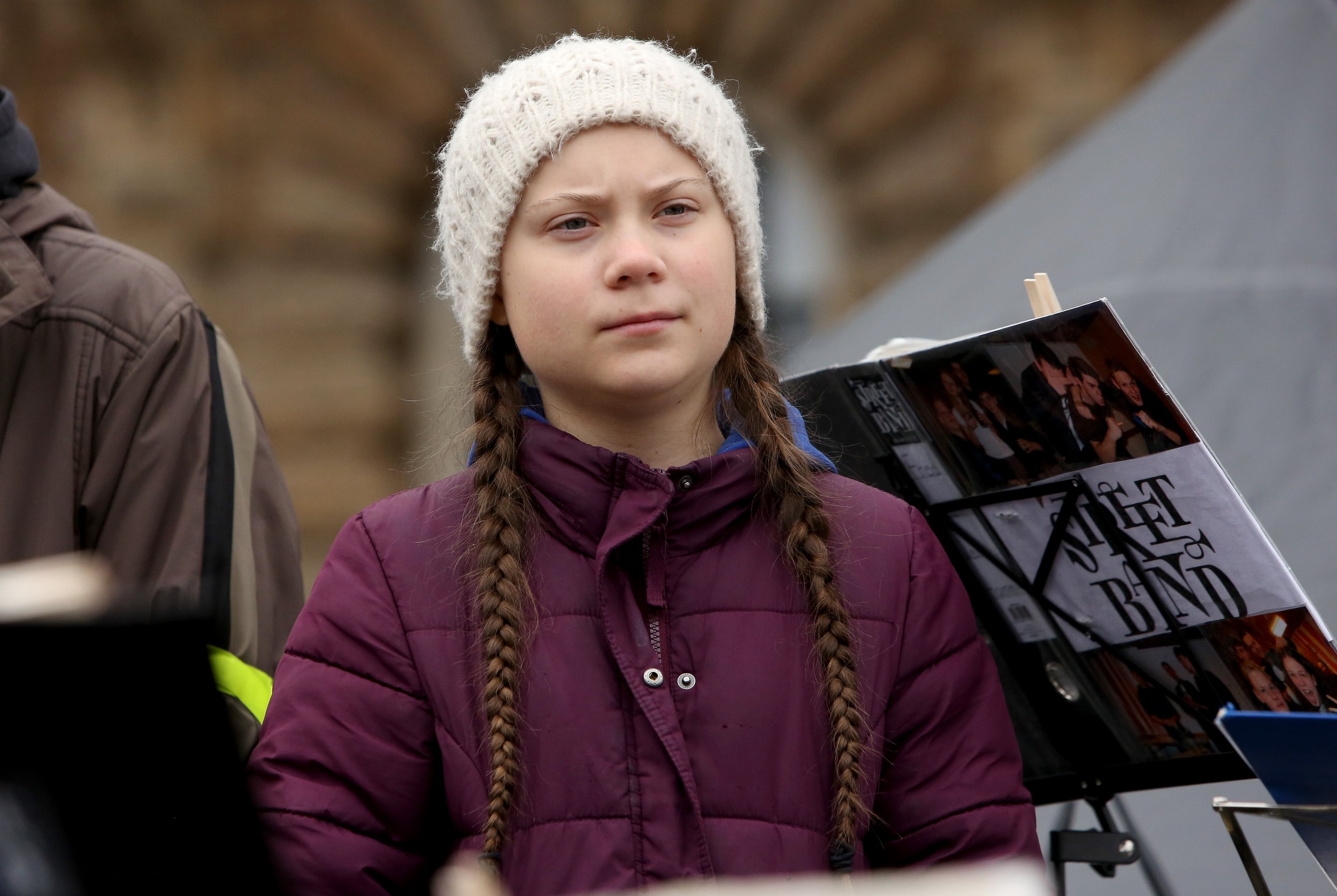 Former President Barack Obama praised Swedish student Greta Thunberg and other teenage activists for raising awareness about the dangers of climate change.
In a series of tweets, Obama commended the 16-year-old who sparked the worldwide "school strike for climate" movement after she began skipping classes to protest outside Sweden's parliament in August 2018.
"Young people all over the world are leading the way in the fight to protect our planet because they know their future depends on it. This Earth Day, I want to celebrate the courageous, committed young leaders who are stepping up to save the one planet we've got," Obama tweeted.
"They're people like 16-year-old @GretaThunberg, whose protests at Swedish parliament sparked a movement. Inspired by Greta's action, Fridays for Future brought together more than a million strikers on every continent last month to demand action on climate."
Obama tweeted a link to a Ted Talk Thunberg gave in November 2018 explaining why she started her campaign to raise awareness about climate change.
"When I was about 8 years old, I first heard about something called climate change or global warming," Thunberg said in her talk. "I remember thinking that it was very strange that humans, who are an animal species among others, could be capable of changing Earth's climate. Because if we were, and if it was really happening, we wouldn't be talking about anything else."
Obama also mentioned other young activists who have organized climate change protests in their areas, including 13-year-old New York resident Alexandria Villaseñor and 16-year-old Isra Hirsi of Minneapolis.
"This generation of climate activists is tired of inaction, and they've caught the attention of leaders all over the world. So while this challenge is only getting more urgent, they show us the kind of action it'll take to meet this moment," Obama added.
Obama's praise of Thunberg came after Spiked, a right-wing British online magazine, was criticized for publishing an editorial about her titled "The Cult of Greta Thunberg."
In the piece, writer Brendan O'Neill described Thunberg, who has Asperger's syndrome, as a "millenarian weirdo."
"This poor young woman increasingly looks and sounds like a cult member," he wrote. "The monotone voice. The look of apocalyptic dread in her eyes. The explicit talk of the coming great 'fire' that will punish us for our eco-sins."
George Monbiot, a columnist for The Guardian who writes about the environment and climate, condemned the story in a tweet:
"Spiked magazine, which is funded—without informing its readers—by the Koch brothers, launches a disgusting attack on @GretaThunberg, basically attacking her for being autistic."