Barack Obama Echoes Melania Trump in Tackling Bullying, but Calls on Men to Treat Women With 'Respect'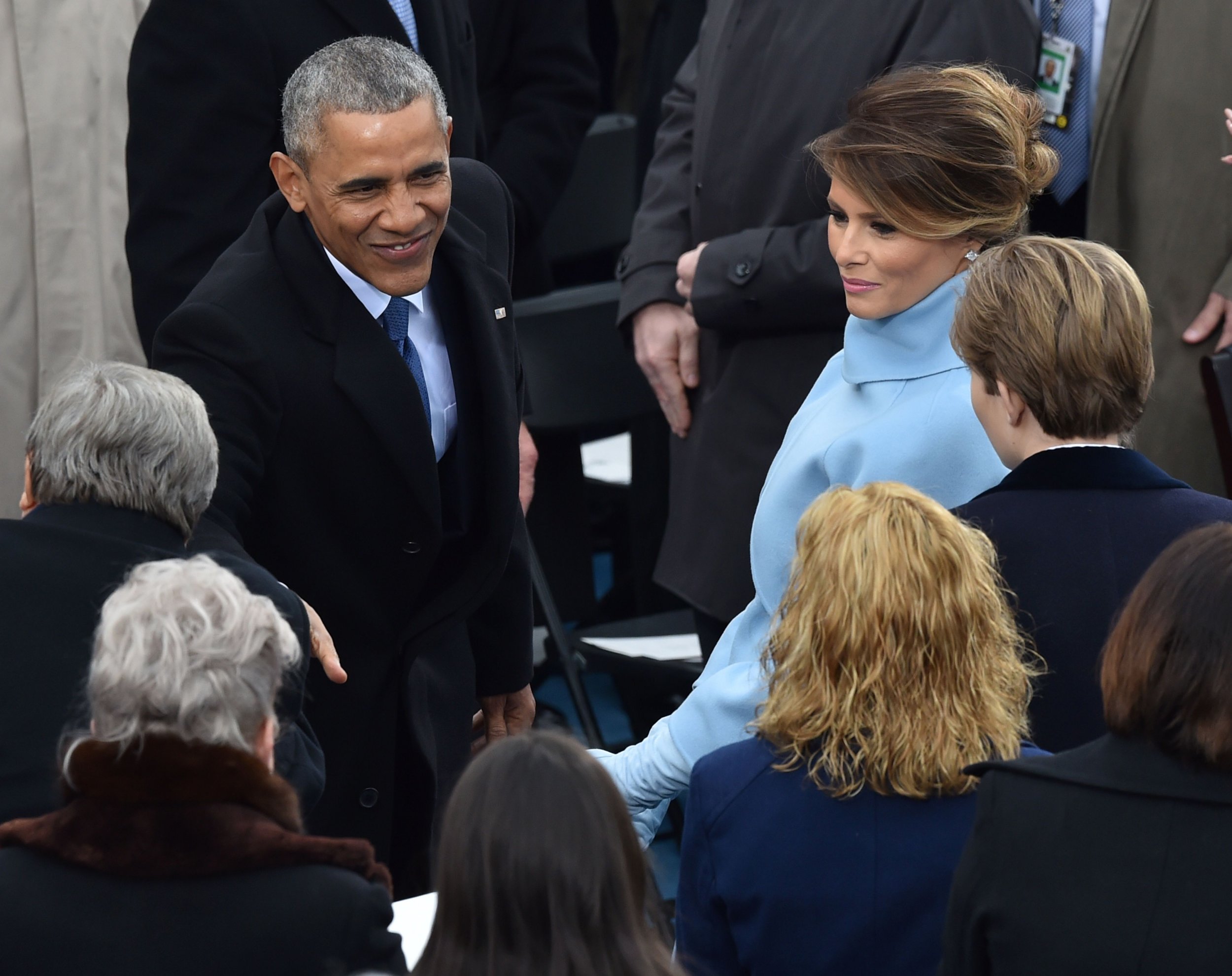 Former President Barack Obama on Tuesday spoke out against bullying among children, adopting a cause that for once aligned him with at least one current resident of the White House. But unlike first lady Melania Trump, the 44th president did not suggest fighting back against bullies.
"We tend to rise to the expectations that are set for us. If a young boy is taught early on, 'You are going to be kind to people, not bully people,' that will have an impact," Obama said at an event in Oakland for his initiative My Brother's Keeper aimed at guiding young men of color to positive futures.
Obama continued: "If you say, 'You treat young women with respect. They are not objects. They are humans with the same aspirations and desires, and they are just as worthy of respect as you are,' that has an impact. We've got to set that tone early in life."
The former president denounced bullying and encouraged the young audience to be selfless.
"What ended up being the most important thing is when I stopped thinking about myself, and I started thinking about how I could be useful to other people," Obama said. "When you're helping somebody … and you see the impact, that gives you confidence."
President Donald Trump's wife Melania Trump launched a "Be Best" initiative to help children in areas like combating cyberbullying and opioids abuse. She has been touring the country talking to youth and in late October invited students and teachers for a movie night in the White House for Bullying Prevention Month.
"#BullyingPreventionMonth reminds us that we have the power to #ChooseKind," the first lady tweeted. "So enjoyed my time w the children from @DPApcs in the @WhiteHouse theater this week to see the film #Wonder. #BeBest"
Earlier in October, she made a statement by traveling to four African countries without her husband to promote Be Best.
"We are taking off for #Africa! So looking forward to visiting #Ghana #Malawi #Kenya & #Egypt as I take #BeBest international. #FLOTUSinAfrica2018," she tweeted.
Melania Trump has been criticized for her Be Best initiative for seeking to fight bullying while she stays silent on her husband regularly going after his opponents with insulting language and nicknames on social media.
In one instance President Trump directly contradicted Obama's message to treat women with respect, calling adult film star Stormy Daniels, whose legal name is Stephanie Clifford and who has alleged she had an affair with him, a "Horseface."
"'Federal Judge throws out Stormy Danials lawsuit versus Trump. Trump is entitled to full legal fees.' @FoxNews Great, now I can go after Horseface and her 3rd rate lawyer in the Great State of Texas," President Trump tweeted in October. "She will confirm the letter she signed! She knows nothing about me, a total con!"
The first lady has also advocated a more aggressive approach than Obama has so far. She told students at a town hall in Lynchburg, Virginia, in November that it is sometimes necessary to push back on bullies.
"Sometimes, you need to fight back. I'm sorry," she said, striking a resemblance to what her husband does.
Melania Trump said she will continue to "do what is right for the next generation" and that it is "very important for me, so [the] next generation can be respectful and kind."