Barack Obama's Birthday Message From Michelle Will Make You Forget About the Trump Presidency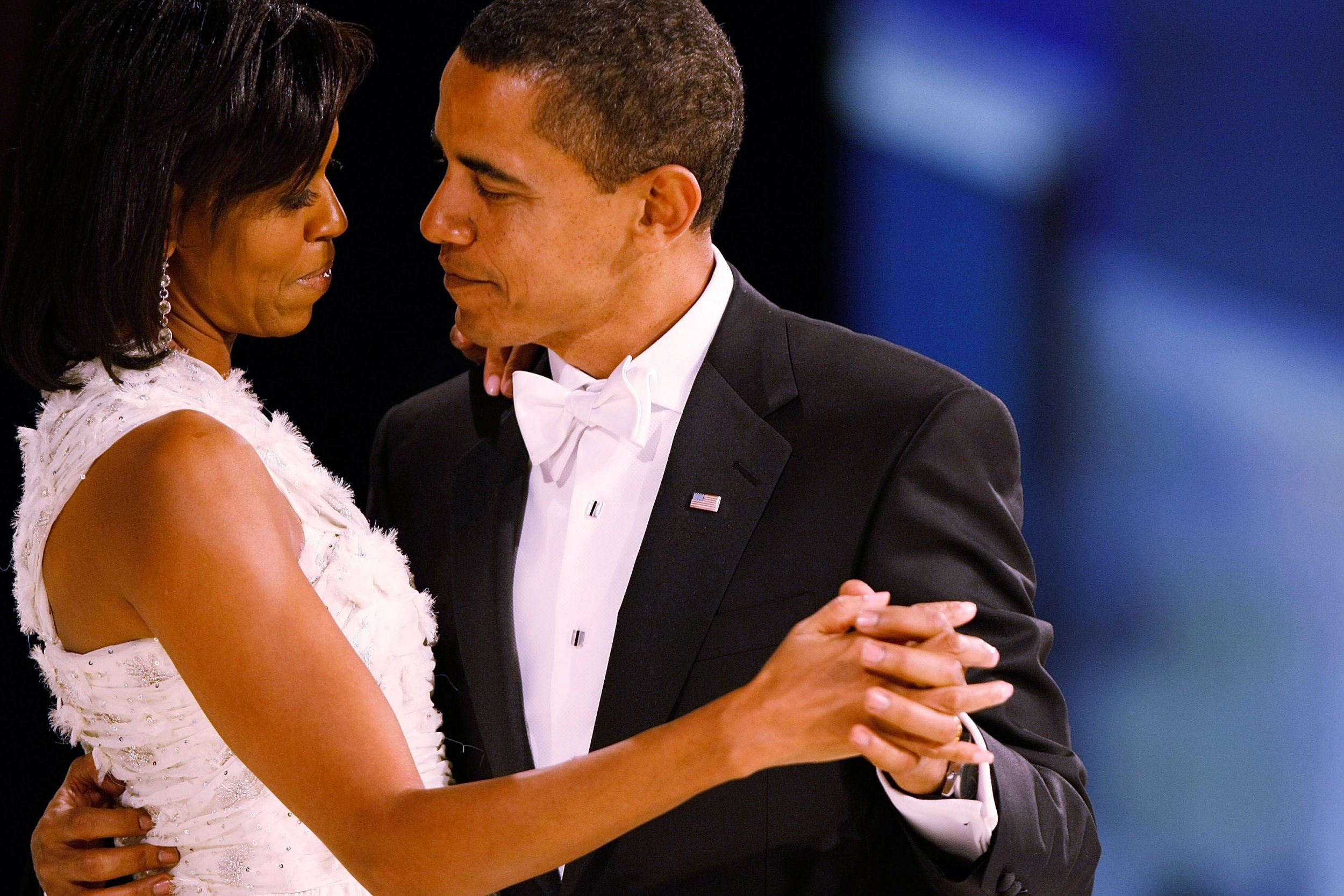 As Donald Trump tweeted his grievances about Russia and the Republican Party Friday morning, the former first lady of the United States was busy making the president's favorite social media platform a warmer, more nostalgic space.
Michelle Obama penned a heartfelt tribute to former President Barack Obama on Twitter for his 56th birthday, sharing photos of the first family with her eight million followers. The pictures, which date back to 2004, show Obama campaigning for the Senate while taking a moment to celebrate his 43rd birthday.
Related: Fox News was attacking Obama for using Dijon mustard at this point in his presidency
"Another year older, but the same phenomenal guy I married nearly 25 years ago," Obama wrote about her husband. "Happy birthday, @BarackObama—we love you so much!"
For the Obamas, Twitter is often a site to promote the various initiatives they've taken on since leaving the White House, from heading the new Obama Foundation to the former first lady's continued visits with high schools and student groups nationwide. But on Friday, the former first lady took millions of Americans back to a time before her family lived in the nation's capital, and the unending controversies surrounding President Donald Trump couldn't have even been predicted by the most influential conservatives on Capitol Hill.
"Happy birthday @BarackObama!!" NBA star LeBron James wrote Friday, quoting Obama's tweet. "Yes we do love you! Thank you! Enjoy your day."
"Happy birthday to President @BarackObama, whose grace, thoughtfulness and compassion we miss every day," actor and activist George Takei also tweeted.
So much has changed in national politics since Obama blew out his birthday candles on that Chicago summer night in 2004: The former president served two terms in the Oval Office, redesigning the nation's health care system, passing substantial immigration reform, enduring the aftereffects of a major stock market crash and pulling the country out of the Great Recession.
Those accomplishments can often feel like a part of ancient history just seven months into a Trump presidency, which has consumed the news cycle since day one with near-daily controversies surrounding Russia's influence in last year's presidential election, leaks from within the White House and Twitter attacks coming from the most powerful office in the country.
But on Friday, the world was offered a short respite from it all, from the first lady who calls herself "the girl from the South Side" in her Twitter bio. For a moment—even if only a split second—those viewing Obama's message could forget about the controversies consuming the capital, the media and the nation, and remember a simpler time when "hope" and "change" didn't consist of "draining the swamp."
We're not crying, you're crying.