Barack Obama Mocked Alligator Moat Idea Years Before Donald Trump Reportedly Suggested It
Former President Barack Obama poked fun at the idea of having a moat filled with alligators on the U.S. southern border years before President Donald Trump reportedly suggested it.
A report in The New York Times on Tuesday claimed that Trump had privately suggested extreme measures to tackle the issue of migrants crossing into the U.S. outside of a designated port of entry—including shooting people in the legs, and building a moat filled with snakes or alligators as a deterrent.
"Privately, the president had often talked about fortifying a border wall with a water-filled trench stocked with snakes or alligators, prompting aides to seek a cost estimate," revealed the Times report, which was based on conversations with more than 12 sources from inside the administration, who spoke with the publication on condition of anonymity.
"He wanted the wall electrified with spikes on top that could pierce human flesh. After publicly suggesting that soldiers shoot migrants if they threw rocks, the president backed off when his staff told him that was illegal. But later, in a meeting, aides recalled he suggested that they shoot migrants in the legs to slow them down. That's not allowed either, they told him," the report added.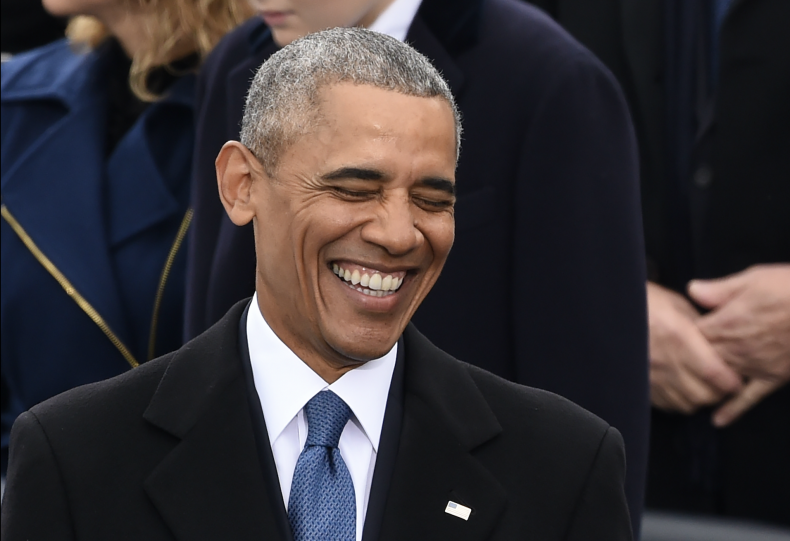 But years before Trump's reported suggestion, then-President Obama had mocked the idea of an alligator moat as something Republicans—desperate to shore up border security—would enjoy.
"We have gone above and beyond what was requested by the very Republicans who said they supported broader reform as long as we got serious about enforcement," CBS News reported Obama saying in reference to border security during a trip to Mexico in 2011.
"But even though we've answered these concerns, I gotta say I suspect there are still going to be some who are trying to move the goalposts on us one more time. Maybe they'll need a moat," he added. "Maybe they'll want alligators in the moat."
Trump's alleged suggestion was widely mocked following the Times article, with CNN's Don Lemon among those comparing the commander-in-chief with the character Dr. Evil from James Bond spoof Austin Powers.
Lemon expressed disbelief as he read the article published Tuesday in The New York Times that claimed aides had said the president privately suggested extreme measures to tackle the issue of migrants crossing into the U.S. outside of a designated port of entry.
"Did Dr. Evil come up with that?" he asked of the moat idea. "Seriously Mr. President, what is the matter with you? A moat with snakes or alligators, that is some Harry Potter..." Lemon broke off, unable to stop laughing.